Boston Scientific announces its acquisition of BTG for $4.2bn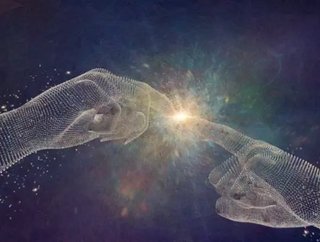 Boston Scientific has announced that it has reached an agreement to acquire UK business BTG plc., for $4.2bn. BTG is known for the development and comme...
Boston Scientific has announced that it has reached an agreement to acquire UK business BTG plc., for $4.2bn. BTG is known for the development and commercialisation of products used in minimally-invasive procedures targeting cancer and vascular diseases, as well as acute care pharmaceuticals. The acquisition is the largest by Boston Scientific since the early 2000s, and will work to expand its portfolio of medical technologies and cancer-targeted treatments.
The company is also set to undergo a significant global restructuring programme as part of its ongoing supply chain, manufacturing and distribution network transformation.  
BTG has three main businesses, the largest of which is its Interventional Medicine portfolio which encompasses several peripheral interventional product lines. The interventional oncology franchise includes the TheraSphere Y-90 radiotherapy microspheres and the GALIL cryoablation system, used to treat patients with liver, kidney and other cancers. More than 840,000 people are expected to be diagnosed with liver cancer in 2018, and that number is expected to grow to 1.1mn by 2030. Kidney cancer is among the 10 most common cancers in both men and women.
The company's Interventional Medicine business also has a highly-differentiated vascular portfolio, including filters, crossing catheters, microfoam and the EKOS Endovascular System which breaks down blood clots to restore blood flow in patients with pulmonary emboli, deep vein thrombosis and peripheral arterial occlusions. It was the first device cleared by the Food and Drug Administration for the treatment of pulmonary embolism – a common complication of hospitalisation and a leading cause of preventable hospital deaths.
See also
"The acquisition of BTG and its rapidly growing peripheral interventional portfolio is an exciting extension of our category leadership strategy that will augment our capabilities in important areas of unmet need such as cancer and pulmonary embolism," said Mike Mahoney, Chairman And Chief Executive Officer, Boston Scientific. "We are confident that the addition of these therapies to our portfolio will ultimately advance patient care in ways that could not be realised by either company alone, while also allowing us to realise substantial revenue and cost synergies and provide a strong return for investors."
The BTG portfolio also includes a pharmaceutical business comprised of acute care antidotes to treat overexposure to certain medications and toxins, and a licensing business that receives royalties relating to products subject to BTG intellectual property and license agreements. The company has 1,600 employees globally, located in North America, Europe, Asia and Australia.  
"Boston Scientific shares our commitment to transforming patient care, and has a sustained track record of innovation, clinical expertise and global commercial capabilities," commented Dame Louise Makin, Chief Executive Officer, BTG. "The combined organisation will be well positioned for success, enabling our valuable products to make a real difference to more people around the world."