Cardinal Health's clinically integrated pharma supply chain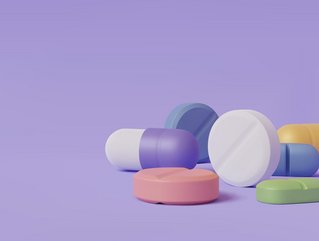 Pharma
Peter J. Siavelis, SVP & General Manager, Health System & Provider Distribution & Services at Cardinal Health, discusses the integrated pharma supply chain
Cardinal Health is a wholesale distributor for traditional and specialty pharmaceuticals, a global manufacturer and distributor of medical and laboratory products, and a provider of performance and data solutions for healthcare facilities. It serves nearly 90% of U.S. hospitals, more than 60,000 U.S. pharmacies, and more than 10,000 specialty physician offices and clinics. Cardinal Health also provides more than 3.4mn patients with more than 46,000 home healthcare products.
Peter Siavelis leads the Health System and Provider Distribution & Services business within Cardinal Health, where he distributes both traditional and specialty pharmaceuticals to health systems and specialty physician offices across the U.S.
"As the healthcare landscape continues to evolve, my team is using our position within the healthcare ecosystem to reshape the pharmaceutical supply chain in order to solve our customers' biggest challenges," says Siavelis. "This could be anything from reimbursement and AI-enabled insights for pharmaceutical purchases to value-based care analytics or prior authorization workflows. We also employ more than 1,700 clinicians to support healthcare providers with everything from key insights by industry experts to on-site and remote pharmacy solutions."
Siavelis has been involved in various aspects of the healthcare industry for close to 30 years working at EMR companies (Cerner), distributors (Cardinal Health) and some PE-backed companies (Waystar).
"Personally, I fully believe that pharmaceuticals and the broader healthcare industry are changing the patient journey for the better. The industry and technology that exists today didn't exist when I was growing up, and I'm sure pharmaceuticals have extended my life," says Siavelis. "It also helped that I'm a bit of a nerd … I have degrees in Human Biology, Medical Informatics and Chemistry and really like the problem-solving aspect in science and maths. This industry is the same way, I am passionate about it because it is our job to figure out how to unlock the value that already exists."
Peter Siavelis
Rising drug costs and supply chain disruptions are impacting the healthcare sector
Half of hospitals in the U.S. ended 2022 with negative financial margins due to the continuing effects of the pandemic including rising drug expenses, workforce shifts and supply chain disruptions.
"Healthcare isn't cut and dry like other businesses, and, despite the financial challenges, health systems and hospitals are essential to the communities they serve. At Cardinal Health, we witnessed first-hand the challenges health systems and hospitals across the country are facing, and decided to take a more proactive role in helping our customers address these challenges where we could.
"According to a recent report, hospitals are seeing pharmaceutical drug expenses rise anywhere between 14-25% between 2019 and 2022. This is due, in part, to more specialty medications coming to market. On top of that, we continue to see our customers struggling to right-size pharmacy inventory together with constantly evolving payer formulary updates.
"With this understanding of the marketplace and struggles of our customers, we set out to create a data-driven solution to mitigate some of these challenges by analyzing real-time clinical and purchasing data to effectively create a clinically integrated pharmaceutical supply chain solution for hospitals."
The development of a clinically integrated pharmaceutical supply chain solution
Cardinal Health set out to build a platform that would use AI and machine learning to analyse insights from clinicians (purchasing and utilisation), industry (payer formularies and supply chain) and our own proprietary data.
"Together, it analyses the combined datasets to make informed purchasing decisions for highly expensive therapies and pharmaceutical products, which enables hospital pharmacists to purchase the right products for their shelves, ultimately saving the hospital money and ensuring access to critical medications when they are needed."
Cardinal Health has collaborated with software development company Palantir Technologies.
"As we developed our vision of the clinically integrated supply chain solution, we knew it was vital to bring a tool to customers as soon as possible. As we looked at the industry for these types of solutions, we realised that Palantir Technologies already had a leading technology platform that has been successfully implemented in healthcare by organisations like the CDC, Cleveland Clinic, and more. From there, the collaboration just made sense."
According to Siavelis, the healthcare supply chain can take a proactive role in helping customers make the most strategic purchasing decisions.
"Cardinal Health holds a unique place in the healthcare ecosystem based on the number of stakeholders we interact with – from health systems and providers, to manufacturers, payers, pharmacists, etc. This position enables us to look at the market from a birds-eye view, and really make an impact on our customers – which, in this case is the health systems – by taking the broader industry insights into consideration," says Siavelis.
The next 12 months are going to be an exciting time for Cardinal Health, after the appointment of Jason Hollar as the new CEO.
"We've made some organisational shifts that have already positively impacted the business and ultimately, our customers," says Siavelis. "As we develop this clinically integrated supply chain solution, we'll introduce new capabilities to help inform purchasing decisions for therapeutic utilisation, reimbursement insights and predictive drug inventory needs."