Economic trends in the healthcare and pharmaceutical industries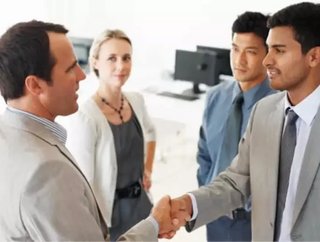 Written by Ramesh Jassal, Senior Healthcare Analyst, Clearwater Corporate Finance Despite sluggish growth overall in Western economies, there has been...
Written by Ramesh Jassal, Senior Healthcare Analyst, Clearwater Corporate Finance
Despite sluggish growth overall in Western economies, there has been a dramatic increase in M&A (mergers and acquisitions) activity within the healthcare sector. Not only have we seen convincing growth from pharmaceutical businesses, there has been a significant increase in emerging markets, too. 
These findings are outlined in IMAP's 2012 Global Pharma and Biotech report, which suggests the future is bright for the pharmaceuticals sector. 
Although deal numbers within the sector fell from 548 transactions in 2010 to 504 last year, deal values rose sharply by 75 percent to US$90 billion during the same period. And the larger end of the market was very active indeed, with the number of deals in the $100 million to $1 billion range increasing from 31 to 81.
This increase in deal values can be attributed to market consolidation in Western Europe and North America. Last year, North America was leading the way for acquisitions, with almost half of all outbound deals attributed to US buyers.
Now the tide is beginning to turn, further global growth in the pharma industry is expected to come from emerging markets where the health systems are rapidly developing, particularly in China. Although only a few acquisitions were announced or closed in 2011, dramatic growth is expected to continue here in the coming years.
Significantly, the introduction of health insurance and wider healthcare reforms in China last year meant that a market of one billion people was effectively created overnight. However, 76 percent of the Chinese market is dominated by generic drugs, making it difficult for European and US multi-nationals to tap into market opportunities. Between them, this accounts for just 2.5 percent of the $147 billion market.
In the past, mature countries have been reluctant to trade in emerging markets, with only a few acquisitions by global pharma companies in Latin America, India or China. But with the East offering huge growth opportunities, larger players in the pharmaceutical market should aggressively pursue acquisitions in China to establish a foothold. 
As organic growth slows, large pharma companies have been driven to acquire smaller firms for new products and research and development (R&D) teams with promising research assets, pushing up valuations. In 2011, six of the 15 largest deals targeted R&D companies and included the $11.2 billion acquisition of Pharmasset and its next generation of hepatitis C treatments by HIV drug manufacturer Gilead.
Pipelines have dried up for many of the largest pharmaceutical companies, which sparked a spate of M&A activity for small niche providers and R&D intensive businesses. Given that quality drugs are extremely hard to find, we expect demand for mid-stage drugs to remain high and valuations to continue to rise. All this should continue to fuel M&A and we predict continuing consolidation in the pharma sector. .