European biopharma company BioNTech secures a $425mn influenza deal with Pfizer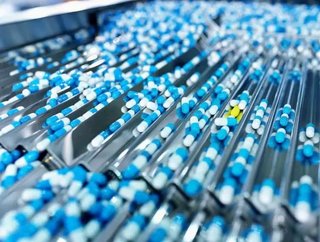 In a new lucrative deal, BioNTech AG has entered into a multi-year research and development collaboration with Pfizer Inc to develop mRNA-based vaccines...
In a new lucrative deal, BioNTech AG has entered into a multi-year research and development collaboration with Pfizer Inc to develop mRNA-based vaccines for prevention of influenza (flu). In a recent funding round this year, BioNTech was valued at over $2bn.
A rapidly growing biotechnology company focused on precise immunotherapies for the treatment of cancer and infectious disease, BioNTech's capabilities will complement Pfizer's portfolio, where the companies will jointly conduct R&D activities to help advance mRNA-based flu vaccines which enable the development of mRNA molecules which produce an antigen to instruct immune responses to attack threats such as flu.
Pfizer will assume sole responsibility for further clinical development and commercialisation, following BioNTech's completion of a first in human clinical study.
Through the partnership, BioNTech will receive $120mn in upfront, equity and near-term research payments and up to an additional $305mn in potential development, regulatory and commercial milestone payments. Additionally, BioNTech will receive up to double-digit tiered royalty payments associated with worldwide sales if the programme is successful.
Pfizer has reported up to $6bn in annual revenue within its vaccine portfolio, BioPharma Dive has reported. The virus is responsible for up to 5mn deaths worldwide each year.
See also
"Today's agreement with Pfizer is one of a number of steps that we are taking to rapidly build a sustainable R&D presence in infectious disease, combining our deep understanding of the immune system to treat disease with the cutting-edge technologies and significant infrastructure that we have built-up over many years to develop immunotherapy treatments," explained Prof Dr Ugur Sahin, Co-Founder and CEO of BioNTech. 
"A significant presence in infectious disease supports our goal of building a global immunotherapy company that provides more effective and precise immune-mediated approaches for the prevention and treatment of serious illnesses, such as the prevention of flu and the treatment of cancer."
"Innovative vaccine approaches are urgently needed to provide improved protection against seasonal flu, and to respond rapidly and in quantity to pandemic influenza threats," added Kathrin Jansen, Senior Vice President and Head of Pfizer's Vaccine Research and Development Unit.
"mRNA vaccines offer a novel approach to code for any protein or multiple proteins, and the potential to manufacture higher potency flu vaccines more rapidly and at a lower cost than contemporary flu vaccines. BioNTech is one of the industry leaders in mRNA technology and we are looking forward to working closely with them to help bring cutting-edge mRNA influenza vaccines to the market to improve people's lives."
BioNTech's cutting-edge technologies range from individualised mRNA-based medicines through innovative chimeric antigen receptors and T-cell receptor-based products to novel checkpoint immunomodulators and small molecules. Its commercial approach has also been validated by five top-tier corporate partnerships with Genentech, Genmab, Eli Lilly, Sanofi and Bayer Animal Health.