Merck set to buy Prometheus Biosciences for around $11bn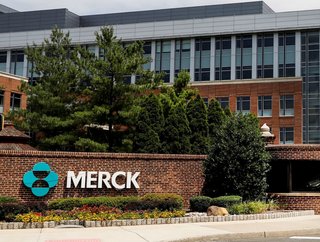 Merck has confirmed that it will be buying Prometheus Biosciences for approximately $10.8bn
Merck's acquisition announcement could result in greater immunology treatments being developed for Crohn's and IBD patients worldwide as soon as 2024
Merck has confirmed that it will be buying Prometheus Biosciences for approximately US$10.8bn, thereby taking the lead on a "promising" experimental treatment for Crohn's disease and ulcerative colitis. The hope is that these experimental treatments will result in building a greater presence for the company in immunology in particular. An acquisition like this one seeks to expand Merck's portfolio, given both have similar insights into immunology, with Merck ultimately bringing plenty more global reach.
Speaking on the merger in an interview, Merck Chief Executive Robert Davis said; "This is allowing us to move into immunology in a strong way and will allow us sustainable growth, we think, well into the 2030s given the long patent life."
A cutting-edge IBD treatment could be in the works
Prometheus Biosciences has been working towards a treatment for ulcerative colitis, a form of inflammatory bowel disease (IBD). Davis has stated that the drug in question, PRA023, is being developed to treat two inflammatory bowel diseases - ulcerative colitis and Crohn's disease. This, along with treating other autoimmune conditions, could be a multibillion-dollar seller for Merck, according to Davis, as well as improve patient experience for more people worldwide.
The company has no approved products, but is certainly a worthy candidate on account of holding a portfolio of immunology, which Merck is more than interested in. Through this deal, Merck is set to be more established in this area of pharmaceuticals. Yet, some have also described this as a deal driven by expiring patents, as Merck anticipates revenue loss from its cancer immunotherapy Keytruda after its patent protection expires in 2028.
The deal, first reported by The Wall Street Journal, is still subject to approval from shareholders and is expected to be finalised in the third quarter of 2023. This could mean that Merck could launch a late-stage study of the ulcerative colitis drug towards the end of 2023 or even at the start of 2024.