The future of medical cannabis is personalisation
By Eyal Barad, CEO at Cannabics Pharmaceuticals Inc.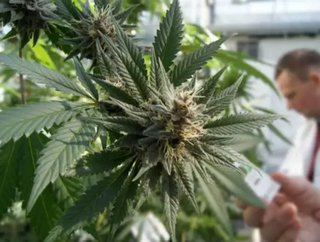 While the perception around cannabis has started shifting, it still remains under the label of a schedule I drug by the US Drug Enforcement Administrati...
While the perception around cannabis has started shifting, it still remains under the label of a schedule I drug by the US Drug Enforcement Administration.
We live in an era of personalisation, and it is no different when it comes to medicine. Precision medicine remains a hot topic in the medical industry, especially in cancer treatment, offering a tailored approach to address the unique needs and symptoms of each patient. We can take this same path with medical cannabis, potentially inciting less harm to the body. Marrying this concept with emerging technology, such as artificial intelligence (AI) and big data, affords an even greater level of precision for those who need it most.
The first step to make this concept a reality is overcoming the stigma associated with cannabis. While the perception around cannabis has started shifting from a recreational gateway drug with no medicinal value to one with the potential to improve the lives of those living with chronic or terminal illnesses, cannabis still remains under the label of a schedule I drug by the United States Drug Enforcement Administration. Schedule I substances are defined as having no currently accepted medical use and a high potential for abuse.
Although most scientists agree on cannabis' medical potential, in most countries, legislation lags behind the science, leaving many physicians ill-equipped with the data and tools needed to justify their prescriptions and also leaving patients at a loss. To prescribe correctly, physicians need clinical data around proper dosing, formulation and means of administration, as well as intel on how side effects vary among individual patients. The schedule I classification inhibits necessary cannabis research. To address the desperate need for additional research, many companies have turned to conducting their studies outside the U.S. borders. This is a major missed opportunity for the United States.
Despite these hurdles, technology is going to play a major role in the personalisation of medical cannabis. In our Cannabics Pharmaceuticals Israel-based laboratory, our researchers are developing a platform that leverages big data and AI to better personalise cannabinoid-based therapies for palliative care and cancer. The platform will allow for the development of therapies that are precise to a patient's makeup and specific cancer.
See also
Through our database, we are compiling large amounts of data on all cannabinoids within the plant and their interactions with various cancer cells. This approach will help to bridge the data gap for both physicians and patients. Our database is built from our proprietary technology that is based on our Drug Screening assays that reveal how the combination of cannabinoids impacts the cells originating from solid tumours. The tests reveal important information about the effects of cannabis on tumour treatment that can point to cancer remission.
We also analyse correlations between the advancement of an individual's disease and variations in cannabinoid formulations and dosages. Eventually, patients will be able to utilise this information to grow a customised version of the plant in their own home addressing their individual ailments. Our partnership with Eroll Grow Tech ltd ("Seedo"), developer of the world's first fully-automated grow device designed specifically for cannabis, will bring this service to fruition and eliminate harsh chemicals. This differentiation is important to ensure that the cannabis is both safe and effective, while presenting an alternative to chemotherapy, opioids and other harmful treatments.
As with many novel advancements in medicine, accepting new data and methodologies can sometimes be met with hesitation. A well-known example of this is the adoption of vaccines. While known to be effective in treating smallpox, greater research into the potential of vaccines was completed years later and they now protect against more than 20 different diseases. This is comparable to the state of the medical cannabis industry today.
We've confirmed cannabis' ability to treat pain and specific disease but require more research to view the full extent of opportunities from this plant. We've seen small steps in this direction with the recent FDA approval of the first cannabis based drug in Epidiolex; however, for many in pain and in need of treatment options, these changes need to have occurred yesterday.
The advancements in cannabis technology are promising, and as with any major medical breakthrough, we need to overcome the challenges and bring forth the solutions