GlobalData calls for medical devices to be more sustainable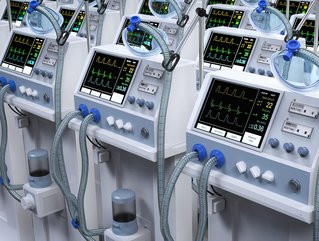 Alexandra Murdoch, Medical Analyst at GlobalData, has called upon the medical device sector to become more sustainable and reduce waste
Analytics company GlobalData has called for the medical device industry to do more to become sustainable.
Although many companies are already moving in this direction, some sectors are slow to develop sustainability practices. This includes the healthcare sector, which is in part, due to the fallout of the COVID-19 pandemic.
"While the medical device industry faces stringent regulations, especially in comparison to other industries, medical device companies and the healthcare industry as a whole should still be environmentally conscious where possible," Alexandra Murdoch, Medical Analyst at GlobalData, said in a statement.
Medical devices generate waste
According to the World Health Organisation, 85% of waste generated by health-care activities is non-hazardous, but the remaining 15% is infectious, chemical or even radioactive.
Monash University's Digital Health expert Professor Chris Bain said that improper disposal of e-waste and toxic e-waste chemicals was to blame for environmental pollution.
"Leaders and decision-makers in the healthcare industry need to have the right knowledge through standardised transparent validated tools and frameworks in multiple languages so that they can identify the right digital health technologies to bring about sustainable changes," said Professor Bain.

The James Dyson Award for Sustainability reduces waste and improves healthcare
Besides outdated medical devices turning into waste, the world gets through 1.2m plastic bottles each minute, something noticed by manufacturers Swaleh Owais and Reiten Cheng - the creators of Polyformer.
Polyformer cuts plastic bottles into long strips and feeds them into an extruder, which is then thermoformed into 1.75mm filament, passed through vents to cool and then wrapped around a spool to be put in a 3D printer.
Owais and Cheng designed the Polyformer to help those in developing nations who might struggle to import 3D printer filament and also to encourage recycling. Owais and Cheng won The James Dyson Award for their invention.
"Every year, the James Dyson Award offers proof that young people are passionate about improving the planet and solving environmental and medical problems," said Sir James himself. "There are people who grandstand over the issues they care about, but these young inventors are doing something more productive. They are diligently applying themselves to problem-solving using engineering, science and ingenious design.
"By turning used plastic bottles into 3D printer filament, Polyformer helps reduce the amount of waste going to landfill and provides a cheap and plentiful material for engineers and designers, especially in developing countries. Their idea will provide new opportunities for other inventors to prototype their ideas using 3D printing."