Gulf Pharma Industries Julphar announces Strategy 2030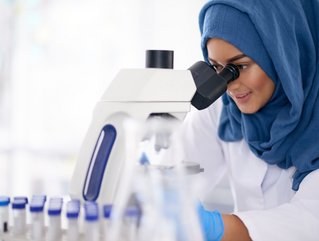 Gulf Pharma Industries Julphar begins its Strategy 2030 to enable transformational growth with six pillars, covering new products & geographical expansion
Gulf Pharmaceutical Industries Julphar has announced its Strategy 2030 which will involve sustainable growth and transformation designed to create vastly enhanced value for its stakeholders.
Founded in 2019 and based in Ras Al Khaimah, UAE, Julphar serves patients in the Middle East and Africa by manufacturing general medicines, branded ones, and APIs (active pharmaceutical ingredients) to cover a range of health problems. The company has 13 facilities which produce over half a million boxes of medicine each day, from vaccines to tablets, syrups to creams.
Julphar set to become the leading pharmaceutical company in MENA
Strategy 2030 will expand Julphar's revenue with six central growth pillars:
Maximising revenue from current product portfolio
New product launches
Geographical expansions
Strategic business initiatives
Advanced specialty products initiative
In-organic growth initiatives
With Strategy 2030, Julphar hopes that this growth strategy will move it to be the leading pharmaceutical company in the MENA region - and beyond. Julphar is also increasing its vaccine production and biotechnology capabilities with new technologies.
Entering a defining moment in Julphar's transformational journey with its innovative healthcare solutions
"Setting out our Strategy 2030 today, we are committed to concentrating our efforts and resources on our priority growth platforms and pipeline projects," said Dr. Essam Mohamed, Chief Executive Officer of Julphar. "Despite the enormous challenges and the global pandemic, Julphar achieved one of the most successful strategic turnaround stories; we have reached our objectives and greatly exceeded expectations, and now we are entering a defining moment in our transformational journey.
"We are confident that we are well-positioned for a bright future by delivering new, innovative healthcare solutions into the hands of our patients. To release Julphar's full potential, we must now increase profitability and make bold investments in the best and most innovative areas of treatment for the patients and communities we serve."
Julphar's modern manufacturing facilities in Ras Al Khaimah make the company an ideal pharma partner of choice and the company has already signed manufacturing contracts with over ten leading companies for technology transfer and packaging.