Hawthorne Effect: the gig economy of clinical trials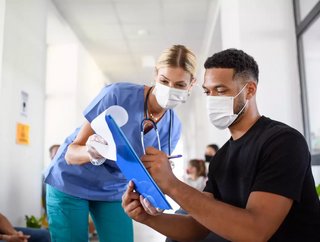 Jodi Akin and Lisa Taxin Portner, CEO and physician's assistant at Hawthorne Effect, tell us how a gig economy model is benefitting clinical trials
Hawthorne Effect is a startup that uses a gig economy model to recruit medical professionals and conduct clinical trials whenever is most convenient.
Jodi Akin, the CEO and founder, has curated more than 1,500 medical professionals to meet patients at their homes, a nursing home or even a hotel room to collect blood work, run labs and check-in on patients. Here along with physician assistant Lisa Taxin Portner, they tell us why this model is more effective compared to traditional clinical trials. 
Why did decided found Hawthorne Effect? 
Akin: I founded Hawthorne Effect after almost 27 years of leading, designing, and operationalising clinical research globally. During that time, I started to realise that patient follow-ups were problematic to the success of clinical trials. I worried that without patients' ability to return to the trial site — we wouldn't be able to collect representative and accurate follow-up data.
Many trials require patients to come back anywhere from two to five times for additional data whether it be blood, echocardiograms, or other complex evaluation procedures. And, a lack of robust data could lead to delays in bringing new medical therapies to patients who needed them most. The main principle that led to the founding of Hawthorne Effect was to conduct complete, complex assessments whenever, wherever, and however the trial and patient require to deliver trusted and timely data to the investigators. 
What are the main challenges to conducting clinical trials?
Akin: Historically, clinical trials led to many breakthroughs in healthcare and medicine, however, trials weren't always representative of diverse populations, leading to further widening of the equity gap in medicine and healthcare. Oftentimes, socio-economic and geographical barriers limit patients' engagement in trial participation.
What are the consequences of this on drug development?
Akin: The main goal of clinical trials is to enroll a diverse and representative population so that new medical recommendations can be generalised across such groups. These barriers are a well-known problem in the industry and despite efforts and initiatives over the past three decades to increase diversity in clinical trials, not a lot of progress has been made.
Still today,  Black, Latino, Native American and Asian populations represent 0.5% to < 5% of study populations on average, which is far less than their representation of our population as a whole. Why this happens all boils down to access, and access alone is multilayered: geo-local (clinical trials don't happen where patients live), economic (financial burden of patient follow up visits such as travel and copays), scheduling (clinics provide limited windows and hours for visits, competing with work, life, etc), and more importantly, cultural and trust barriers.
Furthermore, clinical trials must go on until clinicians collect enough robust data to submit to regulatory bodies such as the FDA for review, which is tough to accomplish as 50% of trials end with missed patient visits and/or patients dropping out completely. I also believe participants may not be aware that their involvement in trials can not only provide them with access to care but that they also may have a tremendous impact on the future of medicine, touching billions of people. 
What has the pandemic highlighted about clinical trials? What impact has it had, if any, on the way trials are conducted?
Akin: The pandemic accentuated the clinical trial continuity challenge, especially since clinical trials experienced a 70% decline in enrolment and an increased rate of missed or incomplete study visits during this time.
This further cemented the need for decentralised clinical trial solutions like Hawthorne Effect and the enablement of remote clinical visits (in-person and virtually) that put patient experience first. At the end of the day, decentralised clinical trials offer patients improved access and enable researchers to mitigate access barriers by conducting trial assessments anywhere, compared with trials that require patients to continually travel to that site. We've found that patients are more willing to engage in a trial long-term if they're able to do so on their own time and turf. 
What is the gig economy model as it applies to clinical trials? 
Akin: Hawthorne Effect follows the gig economy model by bringing clinical trials to patients through its global network of Heroes, composed of medical professionals that are specifically curated, certified, and trained for clinical trial visits in-person and virtually.  Heroes are there to support patients on their own terms throughout the clinical trial lifecycle and carry out complex evaluations, such as blood work, physical and neurological assessments, and more, in the comfort of the patient's home or any other remote locations of their choosing.
This model reduces patient burdens as they no longer have to travel long distances and schedule follow-up appointments to participate in potentially life-saving clinical trials. Even if patients have no internet access, Hawthorne Effect is able to collect data. We've found that by providing a decentralised solution patients are more likely to complete the trial, which results in robust data that we can collect to continue to make an impact in medicine, research, and healthcare in general. 
Portner: The gig economy model that Hawthorne Effect has adopted allows Heroes like me to supplement their income by choosing to accept clinical trial follow-up visits. We get notified by the Hawthorne Effect App that a patient visit is needed. The assignment will list the distance, compensation, and the necessary certifications needed to conduct the visit.
We select our availability out of multiple dates and times. If it's a match with the patient's availability, then we get a notification that we've been selected! The app is very user-friendly. If you are a medical provider and want to work on your day off or get more hours in, Hawthorne Effect's gig economy model allows you to "pick up" visits as it fits into your schedule. I've never been a 9-5 worker and this model gives me the flexibility and options to pick up additional work whenever I want.
Can this model help to ensure more diverse groups of participants? 
Akin: Yes, Hawthorne Effect's Heroes network is spread out and can meet patients anywhere, which removes the geographical barrier that many patients face. This changes the model of participation by addressing these barriers not only for ethnic diversity but also gender, age, and other considerations.
The healthcare industry may be resistant to change but this model is making progress to include more diverse populations in the future of medical technologies. We do not have to sacrifice the quantity or quality of data in clinical trials, just because patients aren't in physical investigation sites.
We are creating infrastructure to better optimise the entire clinical trial ecosystem and embracing technology for better data capture. This effort will, of course,  require better collaboration between technology, health systems, industry, regulators, and the ultimate stakeholder - patients.
Portner: I believe this model does allow for a more diverse group of participants. Hawthorne Effect Heroes are able to accommodate patients located all over the country, in urban and rural settings. I've been offered to take visits in many interesting places, and I live in Philadelphia!
As far as what else can be done, it's getting the word out. I bet there are providers that are eager to further their impact in the medical field in all areas of the country that don't know that an option like Hawthorne Effect exists.