Headaches cost world economy £140 billion a year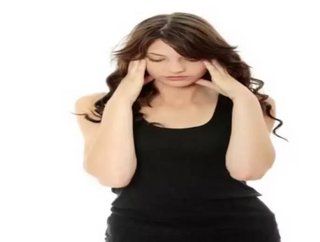 Headaches and migraines are costing the worlds economy £140 billion each year, because they are under-recognised and under-diagnosed, according t...
Headaches and migraines are costing the world's economy £140 billion each year, because they are under-recognised and under-diagnosed, according to the World Health Organisation (WHO).

The WHO says that 47 per cent of adults worldwide suffer from some sort of headache disorder and they are calling for improvements to be made on the huge impact that they have on society.

In the European Union (EU) alone 190 million working days are lost due to migraines, and the WHO says: "'the financial costs to society through lost productivity are enormous."

READ MORE FROM THE WDM CONTENT NETWORK:
To read the latest edition of Exec Digital, click here
FluPhone app could track epidemics
Superfruit cocktail has super heart benefits
Warnings over alcohol risk

The WHO's director of mental health and substance abuse disorders, Dr Shekhar Saxena, said: "Headache and migraine disorders are greatly underrated and underreported by health systems and receive too little attention."

"Headaches can be debilitating for many people, rendering them unable to work," Dr Saxena added.

"During migraine attacks, 90 per cent of people postpone household chores, almost three-quarters have limited ability to work and half of them miss work entirely."

The health organisation has recently published a global report on headaches and has estimated that migraines are the most expensive brain disorder in both the EU and United States (US).

One of the most important findings that came out of the report was that migraines alone are the cause of 1.3 per cent of all disability in the world and experts believe that all headache disorders could double this figure.

"Governments must take the issue more seriously, train health personnel in headache disorder diagnosis and treatment, and ensure appropriate medication is available and used properly," said Dr Saxena.

Last year an international scientific team found a genetic link to migraines and experts are hoping this could help to develop new treatments for migraine attacks.