Top 10 public figures shredding healthcare taboos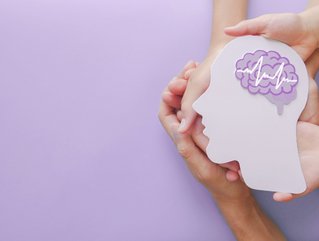 Healthcare advances in diagnosis & medical devices enable people with disabilities to eliminate stigma in the workplace, here's our Top 10 public figures
It seems that every week there is a new healthcare solution or medical device which can transform the lives of those enduring an illness or disability.
However, stigma around certain health conditions still exists and employers can let this impact their judgement when recruiting, even while outwardly pushing for diversity and inclusion.
Here are our Top 10 public figures who let the world know that just because they have unique healthcare outlooks and different abilities, that doesn't mean they have to be quiet.
Asperger's Syndrome is often connected with those working in technology, as the career involves close attention to detail, a characteristic of the developmental disorder.
Bram Cohen, has Asperger's Syndrome and is also aware of the stereotype, but that didn't stop him from founding BitTorrent, a peer-to-peer file sharing system, which at one point was responsible for a quarter of all traffic on the internet.
Retired NFL player Reed Doughty now coaches in loud gymnasiums, which is sometimes difficult to do with the hearing deficiency he has had since childhood.
Doughty came across Signia Pure Charge & Go AX, a game-changing hearing aid which uses two digital processors to enhance sounds close to the gadget, while lowering background noise - perfect for the gymnasium.
Guitarist Steve Lukather of Toto made a life-changing decision to wear WIDEX MOMENT™ Hearing Aids, after living with hearing loss for decades.
"When I was young, I played really loud. I wore ear protection for 20 years, but it kept getting worse, and normal life was hard for me to grasp," said Lukather, who now lives comfortably with the aids.
John Chambers has dyslexia and served as Cisco's CEO 1995 - 2005 and Executive Chairman 2015 - 2017.
"25% of CEOs are dyslexic, but many don't want to talk about it," Chambers told students at MIT, as he aims to mentor young people and offer his experience to encourage others.
Nabil Ashi, who runs Michigan's famous Aldana Mexican Bar & Grill, lost his hearing in one ear after a virus.
"I didn't want my hearing loss to be a handicap," explains Ashi, regarding his initial decision not to wear hearing aids. Eventually he decided to try Signia CROS Pure Cost & Go AX hearing assists and can now lead his team with ease.
"If someone told me you could be normal or you could continue to have your ADHD, I would take ADHD," said Neeleman, founder of JetBlue Airways.
Neeleman claims that his ability to think outside of the box helped him create the popular airline. "With the inability to focus, there also comes creativity," he explains.
Known for his work on Paw Patrol and America's Got Talent, Simons suffers from genetic hearing loss. For years, he was afraid of the stigma surrounding hearing aids, but he eventually decided to try Widex MOMENT hearing aids - and has never looked back.
"There's this emotional baggage that builds up over a lifetime of people making jokes or asking if I can hear them," he says.
On a skiing holiday in 2019, the chief executive of PageGroup, Steve Ingham, lost control on the slopes and fell down into a stream, causing catastrophic injuries.
"I am in a wheelchair, which is pretty rare for a chief executive," said Ingham, who hopes to become a role model for people with disabilities who may feel underrepresented in the workplace.
Valeriy Sushkevych, Ukraine's Paralympic chief, had polio as a child. As a result, he has used a wheelchair for most of his life.
He created Invasport, a network of facilities which are committed to Paralympic sports.
"In Ukraine we have set up the best system of physical education, sport and rehabilitation for people with disability," said Sushkevych proudly. "There is infrastructure in all regions of Ukraine. But the system can't work without people… people who withstand all these problems and are dedicated."
Although Donovan, who has cerebral palsy, occasionally sees ESG being used as PR, he knows that people who have a disability are the world's largest emerging market.
"There are 1.3 billion people around the world who identify as having a disability. There is enormous value here," he says.
With the hybrid work model now embraced, many people with disabilities are seeing the world like never before.
"Managers cannot ignore us anymore," says Donovan.
Read Sustainability magazine's exclusive interview with Rich here.