Healthcare news roundup: AI design, pharma & gene therapy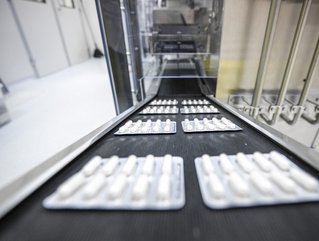 This week in Healthcare Digital, we looked at medical breakthroughs made in space, the impact of data privacy laws on research & designing AI
While astronauts living in space are themselves subject to unhealthy lifestyles that result from a lack of gravity and sunlight (muscle and bone loss, sleep deprivation, and even depression), scientists back on earth have nevertheless used the extraordinary elements in space to make huge technological advances in healthcare.
MDA, Amgen, Fifty One Apparel, Alcon and more worked among the brightest stars of space exploration on earth and in space to keep astronauts safe and help people live healthier lives. Here, we look at the Top 10 medical breakthroughs made in space, for all mankind.
Health data is rightly protected by privacy laws. Michael Hughes, Duality Technologies CBO, says collaboration on that data could unlock huge value.
Will Reese, Omnichannel Marketing Leader at Evoke, a business unit at Inizio MarComms, on designing AI technology for healthcare with humans in mind.
Sonia Jassi, Drug Discovery & Synthetic Biology Lead at Automata, explains how automation increases efficiency in gene therapy laboratories.