How can Healthcare Professionals advance their careers?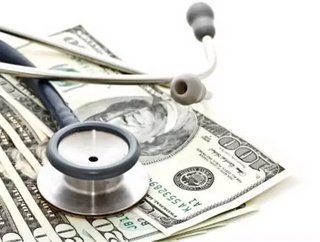 Written by Dr. Samuel Rindell, New England College of Business and Finance If we were to compare our countrys healthcare system to a business, we woul...
Written by Dr. Samuel Rindell, New England College of Business and Finance 
If we were to compare our country's healthcare system to a business, we would find that it is undergoing some serious restructuring.   Obamacare is slowly starting to take effect, signaling major policy changes for insurance companies, hospitals, businesses and private citizens alike.  It is predicted that Obamacare will provide more than 30 millionAmericans with health insurance coverage, an increase that will impact the long-term development of the healthcare industry.   While there will be an increased demand for doctors, nurses and other skilled workers, the growth will also create opportunities for professionals who may want to advance their careers and embrace the new managerial responsibilities associated with transforming the healthcare industry.  A graduate degree in healthcare management can help these professionals take advantage of all that these changes have to offer.
For example, imagine a nurse who has worked in the same position in the same hospital for 10 years.  She wants to advance her career but doesn't want to leave the healthcare industry.  A healthcare management master's degree is a seamless way for her to move up in her chosen field.  Research from the Bureau of Labor Statistics confirms the growth taking place within the healthcare management field.  By the year 2020, the Bureaupredicts a 22 percent increase in the number of healthcare management professionals, even though the field already has more than 100,000 employees.  As this growth continues, healthcare organizations need well-trained leaders they can trust.  They want talented people who are passionate about what they do and have a vested interest in genuinely helping people.  They want experienced healthcare professionals who know about the importance of developing relationships with patients and connecting with them on a personal level. 
So what opportunities will a graduate degree in healthcare management provide?  Graduates from such programs will be able to advance within the healthcare industry thanks to the business acumen and critical thinking skills they develop.  Such credentials will allow these graduates to pursue leadership roles in the pharmaceutical, hospital, insurance or biotechnology industries, as well as in high-level positions at long-term care and healthcare organizations, working as organizational and financial managers.  A master's degree in healthcare management gives graduates the skills they need to lead teams, manage employees, make business decisions and solve problems.  Specific skills students will learn include how to structure departments and manage employees, how to develop a strategic marketing plan and analyze financial statements, and how to use statistical data to facilitate informed decision making.  Students will also learn how to understand the unique policy, regulatory, and legal issues facing the U.S. healthcare industry and how to effectively address these complexities.  These skills are especially valuable now, as the healthcare industry undergoes reconstruction.
Despite the window of opportunity in this field, many working professionals can become discouraged while trying to balance their job, life and graduate-school responsibilities. Considering an online master's degree in healthcare management is a simple solution.  Online degree programs allow students to work on their own time, completing courses as quickly or as slowly as needed, while also easily managing coursework and other commitments.  A 2012 survey by the Babson Survey Research Groupfound that more than 6.7 million people were taking at least one online course during the fall 2011 term.  Just like traditional classes, online classes provide hands-on course work and the chance for students to gain real-world experience, all while learning from distinguished professors.  Although some students may worry that online programs lack the personalized approach found in a traditional classroom setting, this is not the case.  Online degree programs shape their coursework to meet the needs of their students, offering them 24/7 tutoring support and virtual platforms where they can discuss their coursework with fellow students and professors.  They also allow for enrollment from students across the country, making it feasible for any student with Internet access to attend school.
This flexibility is key.  According to a 2012 surveyof online students by The Learning House, Inc., and Aslanian Market Research, students rated the ability to study anywhere, at anytime as the most positive features of online education.  Affordability is also crucial when it comes to online education, and it's something online educators take seriously.  Payment plans are designed with students in mind, ensuring that financial worries do not distract from their studying.  Where I work at the New England College of Business and Finance (NECB), a fully online college, we have a master of healthcare management program that offers students a convenient and first-rate education, providing them with the knowledge, skills and abilities needed to succeed in the healthcare management field, without the stress associated with commuting to and from school.
For those busy working professionals, determining the best time to go back to school can also be a challenge.  Many healthcare management students have worked in the healthcare industry for a number of years and are now preparing themselves for advancement in the field.  This previous experience can be very beneficial in graduate school as students learn to expand their knowledge and skills.  In today's competitive economy, graduate students have an advanced degree that helps them to stand out in the job-hunting crowd. 
As the healthcare industry continues to change, the field of healthcare management will change with it.  Now, more than ever, it is important to keep up-to-date on the latest happenings in healthcare.  Although it is hard to predict exactly how the implementation of Obamacare and other social changes will affect the role of healthcare managers, it is certain that innovation, adaptability and problem solving will be coveted abilities in the coming years.  Earning a master's degree in healthcare management allows graduates to advance their careers in the industry and become an important part of the exciting future possibilities for the changing business of healthcare in the U.S.