How data analytics reduces pharmacy benefits costs in the US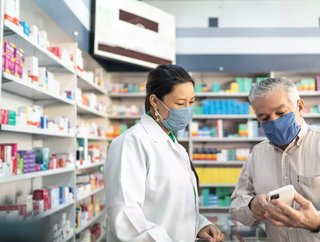 Nathan Holman, Vice President of Information Technology at RxBenefits, on using tech to reduce pharmacy costs
Nathan Holman, Vice President of Information Technology at RxBenefits, tells us how the company is using data analytics, AI and machine learning to reduce pharmacy benefits costs in the US healthcare sector. 
What does RxBenefits provide? 
RxBenefits is the benefits industry's first and only Pharmacy Benefits Optimizer (PBO). Most employers significantly overpay for pharmacy benefits while receiving suboptimal clinical management and customer service. In fact, over 60% of employers say their prescription drug spending is costly and unsustainable. 
Our priority is to help self-insured employers maximise the value they and their members receive from their pharmacy investment. Our pharmacy experts work on behalf of employers, independently of their medical carrier or PBM, to lower their purchasing costs, eliminate wasteful spending, protect their employees' health and safety, and boost employee satisfaction. Our model reduces pharmacy spend by more than 25% the first year, on average, and insulates the plan against future drivers of trend, like high-cost specialty medications.   
How does RxBenefits use data? 
Our PBO model leverages advanced Business Intelligence capabilities and data modelling, which is derived from our proprietary analytics platform, RxAnalyzer, to identify risk areas and trend drivers in a company's claims data - such as chronic health conditions and high pharmacy utilisation - and to forecast cost trajectory and program impact. By applying clinical expertise to this data, we're able to recommend hyper-targeted strategies to help the employer address any potential issues.
We've also started to incorporate AI/machine learning and predictive analytics into a new technology platform called ONE.RxB. This platform, along with our other capabilities, will enable us to analyse a broader array of employer trends, patient demographics, prescription patterns and more, as well as model that data, flag important insights and share recommendations to employers in real time - meeting a growing industry need for better access to data insights. 
By advancing our data analytics capabilities we'll provide employers with deeper insights into employee health trends and tools to make more informed decisions about their pharmacy benefits.
How important is data analytics in the pharmacy benefits industry? 
Without data, an employer's pharmacy benefits plan is a black box. The pharmacy benefits industry is currently very opaque, with many employers stuck with misaligned pharmacy contract terms or a lack of a pharmacy contract altogether. 
It's essential for employers to have transparent contract terms as well as full visibility into their plan's performance in order to improve the health of their employee population at the lowest cost. Applying data analytics is critical to gaining this visibility.
When data analytics is applied to pharmacy benefits, employers can better evaluate their pharmacy benefits options, gain insights into their plan's performance and utilisation, uncover potential risks, and make better decisions about their benefits programs. They can also analyse the cost and employee impact of any decisions before they're made. 
Can you give us an example of this? 
With insights derived from our proprietary data analytics platform, RxAnalyzer, we forecast the cost-savings and member impact of each recommended strategy for our clients. With this knowledge, they are empowered to make the best decisions for their plan and their members. 
They can construct benefits that are attractive to both current and future employees, optimise their wellbeing, and reduce overall prescription drug costs. In fact, most employers are able to reduce their pharmacy spend by more than 25% on average the first year and protect themselves against future drivers of increased spend, like the rising cost and utilisation of specialty medications. 
What key trends are emerging in the pharmacy benefits industry? 
There are several trends, some of the top ones to look out for are: 
Specialty Carve-Out. We are continuing to see more innovative specialty drug therapies hit the market every year, and use of these drugs increase. Just 1% of prescription claims now account for roughly 50%-60% of an employer's plan costs, driven in large part by high-cost specialty medications. In order to address the impact on employers, we're seeing a rise in employers exploring specialty carve-out programs. 
Unfortunately, this practice can negatively impact members, who can be left out in the cold with no way of securing their necessary medications and employers are still left footing the bill. There are alternatives to specialty carve-out that protect both employers and their members, however. As specialty drugs continue to rise in both cost and utilisation, employers need to re-evaluate their pharmacy benefits strategy and utilize an independent pharmacy expert who will operate in the best interest of them and their members.
Hospital Costs Rising: Hospital revenues declined significantly last year, and they're expected to lose up to $122 billion again this year. Meanwhile, their drug spend and utilisation continues to rise. In fact, 70% of a hospital's plan members take prescriptions each year, which is 25% higher than the typical commercial plan. 
On top of that, 1 in 6 hospital plan members take a higher-priced drug. Hospitals play a dual role as both healthcare provider and employer and their employees expect a rich benefit, so it's important for them to carefully design a drug plan that balances access and cost while ensuring a top service experience. This includes promoting the hospital's in-house pharmacy, ensuring appropriate prescribing and drug utilisation, implementing processes to eliminate wasteful spending on high-cost brand and specialty medications, and gaining access to Manufacturer Copay Assistance Programs (MCAP) and 340B Drug Pricing Discounts, if eligible and available.
As these trends continue to emerge over the next few years, partnering with an independent advocate who proactively reviews your benefits plan on a regular basis can ensure employers consistently have the best rates, rebates and contract terms.
Do you think "virtual pharmacies" will be a standard way for people to get their prescriptions in the future?
Virtual pharmacies accelerated during COVID-19 as patients were in need of more convenient healthcare offerings. For example, last year Amazon announced a remote retail pharmacy solution that will accept insurance and be in PBM pharmacy networks, leveraging PillPack, an online pharmacy that fills prescriptions by mail. 
Costco also recently announced a new online pharmacy, and many traditional "brick & mortar" pharmacies are now offering this option as well. It is likely that more options like this will continue to become available. 
However, virtual pharmacies are simply another option employees and members have for filling their brand and generic drug prescriptions. There are often key differences between a virtual and in-person pharmacy, and benefits to either option. Employers should help inform their members of the pros and cons and differences of each kind of offering before changing their pharmacy benefits plans.