How hospitals are integrating Obamacare to reduce costs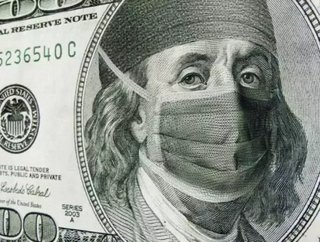 Affordable health care is a top priority for hospitals and clinics nationwide, which is why medical costs are always a popular topic. Although Obamacare...
Affordable health care is a top priority for hospitals and clinics nationwide, which is why medical costs are always a popular topic. Although Obamacare has made health care more affordable for millions of Americans, medical care is still expensive in the United States.
Here are just a few ways the Affordable Care Act and U.S. hospitals are keeping medical costs down for patients in 2016 and beyond:
Click here to read the latest edition of Healthcare Global magazine!
Cost benefits of Obamacare
One of the most effective ways to keep medical costs down is by having the right health insurance plan in place. This is exactly where the Affordable Care Act (ACA), also known as Obamacare, comes into play.
There are a number of ways Obamacare is helping to reduce medical costs for patients nationwide. They include:
RELATED TOPIC: How to prevent a potential medical malpractice case
Insurance marketplaces: A major benefit of Obamacare is the fact it allows Americans to compare health insurance costs through easy to navigate online marketplaces. The ACA health insurance marketplaces make it possible for insurance seekers to shop and compare prices, benefits, and coverage plans from hundreds of insurance providers nationwide.
Coverage assistance: For those who can't afford even the most basic coverage, there are health care credits available that reduce the overall costs of insurance premiums.
Rate reviews: Under Obamacare, insurers must justify insurance rate increases on a state and federal level, which helps reduce the chances of rate hikes over the life of an insurance policy.
RELATED TOPIC: How to prevent Medicare claim denials in 5 steps
Much like Obamacare, hospitals are also taking steps to reducing medical costs for U.S. patients.
Medical assistance programs
A growing number of hospitals nationwide are offering cost assistance to patients in need.
The article "What value-based care means for health care payments" mentions U.S. hospitals that offer inpatient payment systems and bundled payments, both of which fall within the realm of medical assistance.
Along with the bundled payments and reduced payment systems, many hospitals are joining forces with national and local medical charities to help waive hospital fees for patients in need. Likewise, hospitals are also encouraging eligible patients to apply for Medicaid, which also helps cover medical costs for low-income patients.
RELATED TOPIC: How hospitals can financially assist patients and increase revenue
Preventative care
Catching medical problems early can help reduce the overall costs involved with health care. That's why hospitals, clinics and doctors are encouraging their patients to keep up with their checkups and hospital visits.
In order to make the preventative care process affordable, many hospitals are joining the Affordable Care Act's free or reduced cost preventative coverage provider list. From blood pressure screenings to immunizations to general checkups, hospitals across the country are offering zero copayment preventative care.
Walk-in clinics
Emergency room visits are one of the most costly aspects of the health care process. As a result, many hospitals and doctors are recommending that their patients visit walk-in clinics for minor injuries and illnesses. 
RELATED TOPIC: Emergency preparedness for the modern era
Instead of making a visit to the emergency room, patients can save up to 90 percent on their medical bills by simply visiting a walk-in clinic. Whether it's a common cold, sprained ankle or any other medical issue considered minor, walk-in clinics are an affordable alternative to an expensive ER visit.
From preventative care to medical assistance programs, it's plain to see that health care is becoming more affordable for millions of Americans.
About the author: Adam Groff is a freelance writer and creator of content. He writes on a variety of topics including health care and finance.