How to Improve Your Hospital's Financial Performance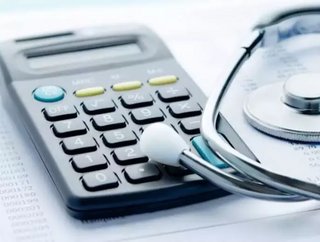 For ten years running, an annual survey of top issues confronting hospitals by the American College of Healthcare Executives has determined that financi...
For ten years running, an annual survey of top issues confronting hospitals by the American College of Healthcare Executives has determined that financial challenges are the number one area of concern. With an influx of new patients and increased competition between insurers, healthcare providers are under serious pressure to cut costs and increase revenue. Here are a few key things to focus on when strategizing.
Keeping spending down
A 2012 study from L.E.K. Consulting that polled 200 hospital leaders identified cost containment as their most pressing need. Bob Lavoie, vice president of L.E.K. Consulting, recently told Bob Herman from Becker's Hospital CFO, "More and more, we see larger hospitals trying to rationalize their costs, and standardization often helps with inventory management. A hospital may have 1,200 suppliers, and want to get it down to 700 by taking seven vendors in one category down to two or three." Direct negotiations with suppliers may reduce costs and simplify the purchasing process.  Working only with vendors who offer the best value in cost, service and quality decreases the likeliness of excess buying. And keeping a watchful eye on inventory limits ordering, prevents shortages and leads to better organization.
Maximizing facility use
To many healthcare providers who are already struggling financially, building new facilities is not a viable option. But making the most of current resources can lead to money saved (and sometimes even made). Assessing a patient's propensity to fall and taking preventative steps can lessen the likelihood of injuries and damages. Up-to-date communication systems keep the ship running smoothly through clearer exchanges and potentially heightened responsiveness.  Performing regular technology updates keeps inconvenient outages at bay. And monitoring staffing needs and balancing them with capacity whenever possible can streamline service and increase patient satisfaction.
Maintaining a competitive edge
With medical technology constantly evolving, it is crucial that healthcare providers stay on the cutting edge in order to remain competitive. Outpatient care is on the rise and telemedicine has quickly become the new frontier. Clinics and hospitals worldwide have taken steps towards making patient services available in a virtual capacity. Providing patient care in convenient—and nontraditional—locations benefits patients through accessibility and healthcare providers through increased business. Cleveland Clinic has long been utilizing innovative technology in their practices. The Clinic was the first in the nation to perform a successful face transplant and has been dispensing second opinions online via their MyConsult program since 2002. Soon, they will be offering walk-in appointments amid retail establishments, on campuses and in business parks through virtual clinic kiosks. These fully equipped, private and secure kiosks provide basic medical care and advice to busy patients who might otherwise forego the opportunity to consult a medical professional. They also rate well, as those used in Cleveland Clinic's pilot program scored a 93 percent patient satisfaction score.
Implementing green initiatives
A guide recently published by the American Hospital Association titled Environmental Sustainability in Hospitals: The Value of Efficiency asserts "By trimming just 5 or 10 percent from energy bills, hospitals and care systems can make a real impact on their finances." 
The savings can be substantial, as "Every $1 a nonprofit hospital or care system saves on energy is equivalent to generating $20 in new hospital revenues, and for-profit hospitals can raise their earnings by a penny a share by reducing energy costs just 5 percent." But the benefits of environmental sustainability are not merely financial. As the guide points out, "Hospitals and care systems that pursue sustainable initiatives find benefits in multiple areas. 
Their efforts contribute to a healthier environment, improve the organization's public perception and can help their local communities." Although green initiatives often bring upfront costs, they pay off in the long run.
Promoting wellness
We've all heard the adage that an ounce of prevention is worth a pound of cure. Companies worldwide have adopted wellness programs in order to keep their employees healthy, and many providers now offer similar programs as part of their plans. Similarly, more and more insurers are incentivizing members to stay in shape. But such programs are not just for patients.  Healthcare providers need to remember to take care of themselves as they care for others. 
Hospital Impact blogger Scott Kashman, currently the chief administrative officer of Cape Coral Hospital, believes that "We owe it to our employees, volunteers and physicians to educate and provide them with better options to live a healthier lifestyle. We also owe it to our community to ensure we have a healthy team to care for them, provide exceptional service and keep costs down." Maintaining a healthy workforce decreases the likelihood of absences, improving patient care and projecting a positive image.
This feature was printed in the July edition of Healthcare Global magazine.