Imprivata net profit rises 45% in first half of 2012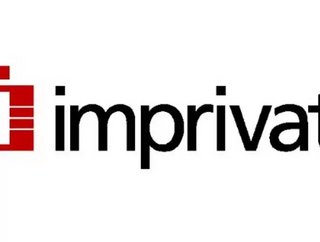 Imprivata has said it has reported 45% growth in first half of 2012 year-on-year worldwide. The company added 105 new healthcare customers in the first...
Imprivata has said it has reported 45% growth in first half of 2012 year-on-year worldwide. The company added 105 new healthcare customers in the first six months of 2012. This has led to getting the support for the company's number 1 Single Sign-On (SSO) market share leadership position in the U.S. acute care hospitals since the beginning of 2012.
The new customers added include South Eastern Health & Social Care Trust of Northern Ireland, The Mid Yorkshire Hospitals NHS Trust, University of Texas MD Anderson Cancer Center, Blue Care in Australia, The Nermours Foundation, and the University of California-Irvine Medical Center and Klinikum-Wels in Austria.
Imprivata has recently made investments in mainland Europe and Australia, which has resulted in  addition of 15 new customers in the first half of 2012.  Imprivata OneSign is also playing a larger role in speeding Electronic Health Records adoption, a vital component for facilities to meet meaningful use deadlines.
Its health partnership announced in February has resulted in 15 new hospitals implementing Imprivata OneSign-10 of which are competitive replacements.
The revenue coming through Forward Advantage, Siemens, and Cerner and other partners continued to increase in the first half of 2012, the company said. Other milestones during the first half of 2012 include the new products and partnerships, notable industry recognition, and organizational developments.
The company has seen 20% employee growth and targets an additional 25% growth by year-end. It introduced Cortext, a free HIPAA compliant text messaging solution. It also expanded its business overseas in countries including France, Germany and Australia.
The new hires added include Mark Clark, Vice President of International Sales based in UK and John Milton, Vice President and General Counsel based in Lexington Mass.  
Omar Hussain, Imprivata President and CEO said, "Automation is the key to resolving the healthcare crisis." He also said, "Our growth parallels the digital revolution in healthcare as we continue to enable providers to securely access and collaborate around electronic health information regardless of location or device being used. We clearly see our market share continuing to strengthen, particularly as data becomes more portable and users become more mobile."
Imprivata is also hosting the First Annual Imprivata HealthCon 2012 User Conference, November 6-8 at the Hyatt Regency in Boston. The 2-day event will feature over 30 sessions hosted by Imprivata product experts and customers.
Imprivata provides secure access solutions for healthcare, government, finance and other regulated industries. It has also secured many product awards and top review ratings from well-known industry publications and analysts. The group has also partnered with more than 200 resellers and serves the secure access and collaboration needs of the customers around the world.