Jennifer Young explores supporting women in the menopause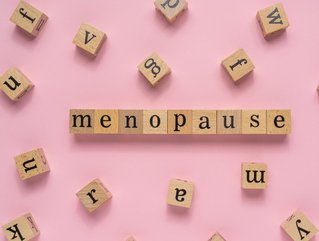 Menopause
Jennifer Young, Founder of Beauty Despite Cancer, discusses women's healthcare, the rise of menopause wellness and what men can do to help
The word 'menopause' conjures up a whole range of feelings and preconceptions. Upon entering menopause, women can experience a range of unwanted symptoms: hot flushes, anxiety, mood swings, brain fog and irregular periods. As a result, and a lack of support, reports show that one in ten women will quit their jobs during the menopause because the symptoms make it too difficult for them to work. But as the conversation around menopause becomes more open and research provides more options, women are finding ways to thrive through hormonal change.
Support for women in the menopause
Jennifer Young is the Founder of Beauty Despite Cancer, an online resource for those with cancer. She is also the Founder of the Jennifer Young Training School, which teaches therapists to support those living with cancer and those living beyond it through touch therapies. Having supported women in medical as well as natural menopause for many years through her oncology work, in 2021 she launched The Menopause Plus, providing evidence-based holistic support for women in menopause through natural skincare products and hormone balancing spa treatments.
"We have been 'celebrating' World Menopause Day for years, so we can see a very clear path in its growth," she says. "Now we've established that the menopause needs to be talked about, the focus has to be on meaningful solutions and support – not simply making noise or slapping 'menopause' on product labels for marketing purposes."
Young is dedicated to supporting women and she is powered by hardworking role models.
"In this world, I come across some incredible people with a similar outlook - for example, Jo Taylor, founder of METUP UK is a constant source of inspiration, personally and professionally. I look up to lots of people in different ways, but in my work I tend to focus on doing what I think is right. I'm not enormously influenced by others; I try to focus on looking forwards," says Young. "The people who really influence me are those who are working for the cancer patients we seek to help, the nurses who want to support their patients beyond their medical role, and the women trying to navigate menopause and constantly coming up against brick walls. I see these challenges and my mindset is always on finding a solution."
Young has been heartened by how loud women's voices are becoming, whether it's approaching parliament about women's rights in the workplace or sharing stories so that other women feel less isolated. But she is mindful of the work yet to be done.
"Jennifer Young Training is dedicated to training therapists and healthcare practitioners in specialist touch treatments," explains Young. "We have two strands to our training: the first, which we are best known for, is our oncology touch therapies, enabling therapists to treat cancer patients meaningfully, effectively and safely; the second is our natural, hormone-balancing treatments for women in menopause."
The second side of her business is in skincare products. Her Beauty Despite Cancer collection provides skincare that's suitable during cancer treatment and that targets the side effects of cancer. Lastly, The Menopause Plus (MPlus) is a place where women in menopause can find information, products and support. The MPlus products are 100% natural and are formulated to target the unwanted consequences of menopause.
"There are limited options available for women looking to address the unwanted side effects of hormone change, MPlus is where we share evidence-based knowledge about holistic solutions," says Young.
To date, the options for women experiencing the often distressing consequences of menopause, have been limited to HRT and/or antidepressants. Young believes that it's important to find what works for each individual. However, many women can't or don't want to take HRT or antidepressants. Young has created evidence-backed treatments and products as an option.
"We are continuing to gather more data on a global scale," she says.
Jennifer Young Training began its in-depth research with its State of the Art Scoping Review, commissioned by the UK's Keele University, which consists of looking at 99 peer reviewed papers. It provides academic validation and statistical scrutiny of holistic therapies on specific symptoms.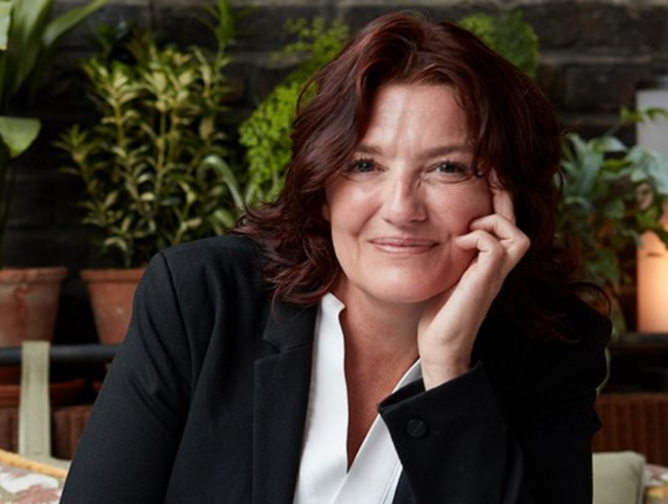 Jennifer Young
"History is littered with comments about difficult women, grumpy older women – observations that correlate with the consequences of menopause" - Jennifer Young

The rise of menopause wellness and what men can do to help
Young believes that the rise of menopause wellness is down to communication and education.
"Not that long ago, menopause was an unmentionable word," she says. "History and culture is littered with comments about difficult women, grumpy older women, muddle brained women – all sorts of derogatory observations – and so much of that correlates with the consequences of menopause."
Now women are talking about their experiences, there's more information about hormonal change coming out into the open, and men are also joining the conversation.
"The missing bit is still providing evidence-based options for women. Lots of women can't take HRT or antidepressants, don't want to take them or want to support their mind and body without medication, as well."
Young believes that support needs to be more multifaceted to address more of the challenges and provide a much wider level of healthcare support for women.
"Menopause is a part of life and we want women to thrive – not just survive," says Young. "This is a time of life where women have an enormous amount to offer – at home, at work and in their personal lives – giving them the right support is for the benefit of us all."
Outside of the healthcare sector and into everyday life, how can men help women going through the menopause? Young recognises that while women feel isolated, the men in their lives can feel helpless.
"Listen and learn," says Young. "Relationships can really suffer during menopause and most women we speak to find that communication is the most important thing."
According to Young, communication helps improve everyone's experience.
"One of our therapists, who has been through menopause and found that CBD helped, had a lovely story where her 20-year-old son came home and asked what she had taken because his friend's mum was having a hard time with menopause. How fantastic is that? That a young man is confident enough to engage in that conversation? That's what we need to focus on."