Leveraging technology and education in the high-stakes fight against fake medicines
By Dr Iain Barton, Imperial Logistics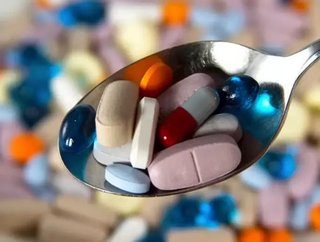 According to new data published by the World Health Organization (WHO), one in ten medical products circulating in low and middle-income countries is ei...
According to new data published by the World Health Organization (WHO), one in ten medical products circulating in low and middle-income countries is either substandard or falsified. It estimates that as many as 169 000 children may die each year from pneumonia due to substandard and falsified antibiotics.
Devastating statistics like these are unacceptable. Patients deserve the guarantee that the medicine they are receiving is safe and effective. Education, awareness, multi-stakeholder engagement and technology are our most powerful weapons in the fight against fake medicines.
We can be very proud of the enormous progress that has been made in the past decades by the worldwide cooperation in the fight against AIDS, for example; but there is still much work to be done, especially in Africa. We must, at all costs, prevent the scourge of counterfeit medicine from thwarting our efforts and setting us back several years by eroding confidence in healthcare and healthcare workers.
The WHO reports show that all disease areas are impacted by falsified medicines, with antimalarials and antibiotics being the most commonly reported. Most of the substandard and falsified medicines (42%) stem from sub-Saharan Africa, as the reports reveal. They note, however, that this is just the tip of the iceberg, since, given patchy reporting, it is highly likely that these figures represent just a small proportion of the problem.
Nearly any type of pharmaceutical product can be and has been falsified; from lifesaving medicines, including those used to treat malaria, tuberculosis, HIV/AIDS, cancer, heart disease, diabetes and other life-threatening conditions, to "lifestyle" medicines like those for erectile dysfunction and weight loss. Some estimates put the number of deaths by falsified medicines at 700 000 per year. The counterfeit drugs industry is estimated to be worth hundreds of billions of dollars annually.
Falsified medicines either fail to treat patients or poison them as a result of toxic ingredients. They can also prolong or worsen illnesses, leading to disability or loss of life. An additional danger lies in the fact that, by passing themselves off as genuine medicines, falsified medicines undermine public trust in health systems and healthcare professionals. A dire consequence of the flow of fake medicine is the crumbling of trust in healthcare and healthcare workers.
It is crucial that both civil society and businesses step up and educate local communities, and by doing so, empower them to counter the dangers of fake medicine themselves.
Initiatives like the powerful global action campaign "Fight the Fakes" are playing vital roles: in raising awareness of the public health threats that stem from fake medicines; and in educating and empowering communities. Fight the Fakes is a global movement of organisations and individuals who are striving to highlight the issue of fake medicines and fight this threat around the world. It was started in Geneva, Switzerland more than four years ago.
The campaign's partners represent healthcare professionals, academia, NGOs, industry representatives and consumer protection organisations around the world. The International Federation of Pharmaceutical Wholesalers (IFPW) currently serves as the campaign's Secretariat.
Fight the Fakes supports WHO leadership and works with key stakeholders to inform the public about the magnitude and dangers of falsified medicines and encourages anyone to report suspicious products.
See also
The campaign gives a voice to those who have been personally impacted and shares the stories of those working to put a stop to this threat to public health. It is building a global movement of organisations and individuals who are shining light on the devastating impact that fake medicines have on people around the globe and who are working together to reduce the negative consequences on individuals worldwide.
Fake medicines are everybody's business, and a comprehensive strategy to combat the manufacturing and distribution of fake medicines requires active participation by all stakeholders. This is why Imperial Logistics has joined forces with Fight the Fakes, through our relationship with IFPW, the global trade association for pharmaceutical wholesalers and distributors. We believe that as a leading force in African healthcare supply chain management, as well as pharmaceutical wholesale and distribution, Imperial Logistics must be at the frontline in the fight against fake medicines.
In addition to getting behind this important initiative, it is important to leverage technology to combat the threat of fake and counterfeit medicines. In response to the global increase in fake medicines, the European Union and the United States have put strict regulations in place requiring pharmaceutical companies to ensure that their products are secure throughout the supply chain - from manufacturer to patient. Two technological innovations that have come to prominence to respond to counterfeits and falsified medications are serialisation and authentication.
Serialisation is the assignment of unique, traceable numbers to individual items. Think of a box of painkillers in blister packs. Each pack will have a serial number tag. This essentially provides traceability at all levels along the supply chain.
Product authentication allows someone to pick up a product at any point in the supply chain and to confirm that its constituents are all correct and authentic. This is possible thanks to Raman spectral techniques, which are commonly used in chemistry to provide a structural fingerprint by which molecules can be identified. It serves as a non-invasive, non-destructive and quick way to analyse medicine and determine whether it is real or counterfeit.
Both serialisation and authentication technology should be used by logistic companies to ensure that what we deliver is authentic medicine. With our distribution of pharmaceuticals around the African continent in particular, we appreciate the importance of setting a high quality standard, providing thought leadership and demonstrating capacity in every innovation that can help win the war against fake medicines.
As pharmaceutical companies work to comply with the new regulations to fight the danger posed by counterfeit drugs, we believe that logistics companies are in a position to support their clients by securing the storage and distribution of their products. Our serialisation and authentication capabilities and initiatives mean that we can also give patients the guarantee that the medicine they are receiving is safe and effective.
The latest development in our drive to track medicine on each step of its journey from manufacturer to recipient is a partnership between Imperial Logistics and German software giant SAP. This significant cooperation agreement was announced during the recent International Aids Conference in Amsterdam. Applying SAP's technology will help to further improve the serialisation process, making it easier to prevent fake or sub-standard medicine from getting into the market. It will improve patient safety by increasing the opportunities to collect relevant medical data. The technology makes it easier for patients themselves to check whether their medicine is real or fake.
The threat of counterfeit medicine is massive and demands an urgent response. The time for action has really come and we must continue to leverage the power of partnerships, collaboration, education and technology to address this life-threatening global crisis.
Please attribute all responses to Dr Iain Barton, Imperial Logistics healthcare strategy executive
Edited on 8th August 2018 to reflect feedback received.