Lucienne Marie Ide, Rimidi CEO, on diabetes awareness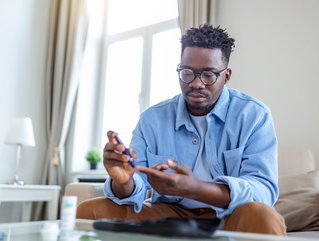 At the end of National Diabetes Awareness Month, Lucienne Marie Ide, Rimidi CEO, shares how medical devices & RPM technology are better managing diabetes
Lucienne Marie Ide, M.D., PH.D. is the founder and CEO of Rimidi, a leading clinical management platform designed to optimise clinical workflows, enhance patient experiences and achieve quality objectives.
"I'm motivated by my overall belief that we can do so much better as individuals, an industry and a society," says Ide. "I left clinical medicine to join the ranks of healthcare entrepreneurs who are trying to revolutionise an industry."
November is National Diabetes Awareness Month and Ide has worked hard to raise awareness and enable clinicians to support patients. Here, she tells us more.
National Diabetes Awareness Month and diabetes management
37m people in the U.S. are currently living with diabetes, and 38% of adults have prediabetes. National Diabetes Awareness Month provides us with an opportunity to bring awareness to the condition and spark conversations revolving around how to better manage diabetes.
"When I founded Rimidi in 2012, my goal was to optimise the way we use data in medicine to improve patient care. Given the history of self-monitoring by the patient and growing availability of connected devices, the first disease state Rimidi focused on was diabetes. One statistic that is particularly troublesome in diabetes care is that only 1 in 4 Americans meet treatment goals that have been shown to reduce or prevent adverse outcomes. Rimidi set out to help change this.
"With our Diabetes Module, we're able to combine patient-generated data from connected devices used in diabetes management (such as glucose meters or continuous glucose monitors) with relevant clinical data in EHR systems, allowing clinicians to see all of the essential data for diabetes care, such as medications, laboratory results and diagnoses, all in one place in their existing workflow."
Early on, Rimidi realised the potential that RPM had to improve care management for chronic conditions like diabetes.
"For the past 10 years, our FHIR-enabled, all-in-one RPM platform has enabled clinicians to proactively and remotely monitor patients to achieve greater health outcomes."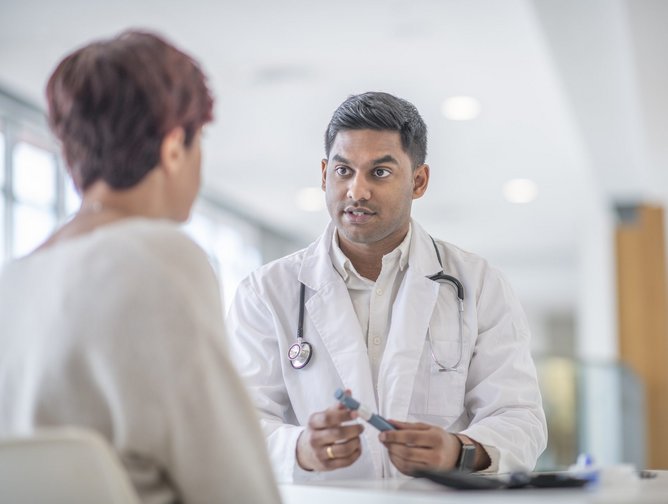 How primary care physicians manage diabetes
Ide sees primary care physicians as an essential part of the care team, playing an important role in developing treatment plans and ensuring positive outcomes for diabetes patients.
"They are also essential to ensuring patients have the necessary education and understanding of how to properly manage the condition on their own in order to do it effectively," says Ide. "When primary care physicians take the time to properly educate patients on managing their condition, it not only makes it easier for physicians to quickly prescribe the proper treatment and improve outcomes, but also to help patients with self-management and improve their own outcomes."
This can be challenging, however, given the shortage of primary care physicians, and the likelihood of the continuation of the shortage.
"But this makes technology even more crucial – as it provides a platform that diverse care teams can use to help support populations of patients with diabetes. These teams can include nurses, educators, pharmacists, medical assistants, mid-level providers, and even community health workers, all depending on the practice setting and available staff. This team approach, supported by technology, makes managing diabetes and other chronic conditions better for both patients and their providers," says Ide.
How RPM technology can be used to better manage diabetes
In the past, asking patients to self-monitor their glucose at home with finger pricks has often been a costly and negative experience, leading to frustration and anxiety.
However, recent technological advancements like remote patient monitoring (RPM) and connected devices like continuous glucose monitors (CGM) have made diabetes management easier on both patients and clinicians, with more data visibility for clinicians and a greater sense of support for patients.
"Data from these devices can then be combined with relevant clinical data in EHR systems, allowing providers to see all of the important data for diabetes care, and gives providers rich insights on day-to-day patterns to help make personalized and precise recommendations on medication as well as lifestyle changes," says Ide.