Medical device maker & B Corp Owen Mumford on net-zero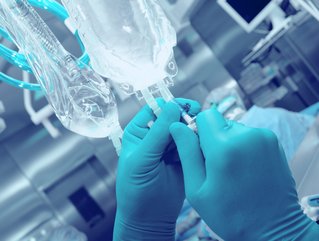 Jesper Jonsson, Director of Medical Devices at healthcare equipment company Owen Mumford, on reaching environmental goals in the healthcare sector
Owen Mumford manufactures its own brand of medical products – including medication administration, blood-sampling and testing solutions – as a trusted partner to many of the world's largest pharmaceutical and diagnostic companies. Jesper Jonsson has been instrumental in establishing the company's ESG agenda and securing its recent B Corp accreditation.
Hi Jesper! Can you tell us about yourself and your role?
"As Director of Medical Devices, I am responsible for sales and marketing in the Group's medical devices division. I am also the executive sponsor for the company's sustainable journey into the future, driving the ESG agenda and other initiatives such as the recent B Corp certification that we achieved as well as establishing science-based targets for the pledge to reach net zero by 2045."
Where does your interest in environmental issues stem from?
"As a keen runner now and even since childhood, I have been firmly into healthy food and living. My first job was in the Parisian branch of a Danish meat packing company. Although I didn't realise it at the time, the early 90s' way of doing business, particularly in that industry, was the defining moment when I promised myself I would not represent a product or organisation that I did not believe in.
"I have always been a passionate endurance athlete and by extension I therefore also try to conduct a reasonably healthy lifestyle, and you naturally become more conscious of the quality and the quantity of the food you eat. With that first job, I soon realised that I wasn't ever going to be a consumer of the products I sold, which is quite an unsatisfactory feeling for me. I decided then and there that by being true to my own values and trusting my instinct, I would shape my path. This is something that still means a lot to me today, and as I have become increasingly aware throughout my career of the climate crisis, I am engaged in and actively driving the sustainable cause. I can honestly say that I feel privileged to realise my passion for sustainability and passion for business here at Owen Mumford. Together with my fellow associates we are eager to innovate and pioneer the medical device industry in a sustainable way."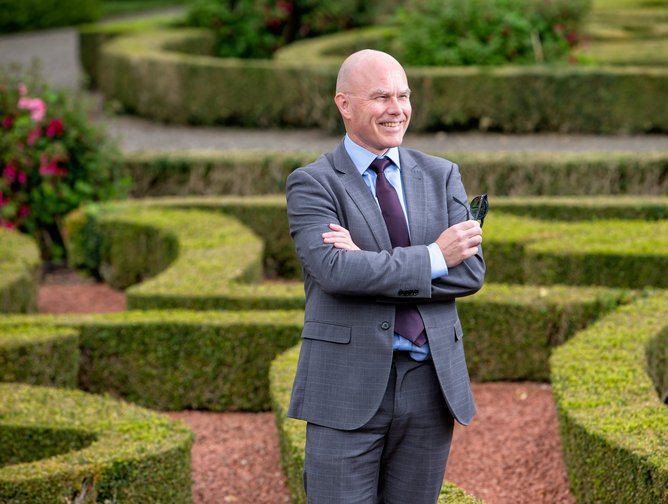 What is Owen Mumford's approach to reducing the carbon footprint of medical products?
"In the healthcare industry, our need to prevent contamination and the spread of infection is sometimes in opposition to environmental priorities. Recycling single-use medical devices, for instance, raises serious safety concerns. How to reduce the impact of disposable products is an ongoing challenge for our R&D team to solve. Our approach is to design products with sustainability in mind right from the beginning, reviewing every element of the manufacturing process to identify areas that could be improved, so that each new range has a smaller emissions footprint without compromising on safety and usability.
"We're also continually improving our infrastructure to reduce the overall carbon footprint of our products, throughout the manufacturing process. For instance, we have transitioned to 99%+ renewable energy sources across our UK sites, including energy generated on-site via solar arrays. Across our UK, USA and Malaysia sites, our energy reduction initiatives aim to reduce Scope 1 and Scope 2 carbon emissions by over a quarter, covering both direct and indirect emissions from energy use."
How does Owen Mumford make sure that sustainability goals are achieved?
"Last year, we submitted ourselves to an external review of our policies and processes and achieved B Corp certification. The assessment is rigorous and doesn't just cover the environment. It also assesses aspects such as governance, worker and customer support, and community relations. An important part of this was reviewing how we communicate our commitments both internally and externally, holding ourselves accountable and ensuring that our policies always translate into concrete action. One of the ways we do this is through publishing a 'Responsible Action Report' every year, sharing our achievements and the progress we've made towards our selected UN Sustainable Development Goals (SDGs).
"We're very proud to be one of the first medical device manufacturers globally to achieve B Corp certification, joining a growing cohort of almost 5,000 businesses. Just before the COP26 we decided to take it one step further by committing to net-zero by 2045 and thereby mirroring the UK NHS target. 2045 seems far out in the future, but this includes a significant milestone of reducing our emissions by 50% by 2030. So we have a specific and ambitious shorter term target for which we established a structured plan or roadmap. In the medical device industry, 2030 is just around the corner, so to reach the target the journey must already have started."
Do you have a final piece of advice for businesses setting their environmental goals?
"It's important not to rush sustainability measures. Take the time to get buy-in from each division of the business so that everyone is working towards the same goals. This is motivating and gives each employee pride in their work and the company they work for. A lack of a collective vision, on the other hand, will make it much harder to achieve ambitious targets. Through our policies, we can also play a part in encouraging more sustainable practices among our workforce. For instance, since many staff members travel to our rural UK locations by car, we're incentivising staff to switch to electric cars by increasing the number of EV charger units on site. Industry has a critical role to play in addressing climate change, and a holistic approach to environmental responsibility could have a far-reaching impact, beyond the workplace."