MedicAlert warns over-reliance on tech can put lives at risk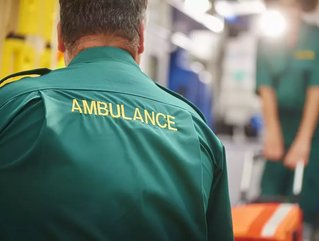 MedicAlert warns that replacing medical IDs containing information about complex health conditions with smartphones can put lives at risk
MedicAlert, a medical ID charity, is warning the public to not over-rely on technology when it comes to medical emergencies. 
Around 1 in 4 UK adults have underlying health conditions which require a medical ID, which includes conditions that require specialist medical treatment such as diabetes, Alzheimer's, allergies and heart disease. However while the number of people with these conditions has increased since 2011 (from 26% to 32%), the British charity says it has seen a worrying drop in the usage of wearable IDs, as the role of tech devices in managing health has become more prominent. 
Wearable medical IDs are used by first responders to gather critical information that can save lives. They provide a way for people with complex conditions to alert paramedics and other emergency responders to their unique medical needs,  ensuring they receive the appropriate treatment in the event of an accident where they are unable to share that information themselves.
Dr Masha Finn, Emergency Medicine Consultant and Charity Trustee at MedicAlert, explains: "The type of situation where a medical ID is required could include a car crash where the driver is knocked unconscious, he may have haemophilia and may be bleeding out internally.
"Or, a woman who looks drunk may actually be suffering from a diabetic episode where insulin is needed urgently. A man who has been in an accident could be mistaken for having a stroke when, actually, he is living with Parkinson's Disease.
"In all these instances, having access to the individual's medical information allows the individual treating them to make sure they provide care that is appropriate to their needs, improving the effectiveness of treatment and potentially saving their life."
With over 87% of UK adults now having a smartphone, many are relying on apps such as the iPhone's Medical ID which stores important health data such as any allergies and allows access to information from the lock screen, without needing a passcode.
Yet, according to medical ID industry leader MedicAlert, this technology should not be used as a replacement for physical medical IDs, which include bracelets and necklaces, because apps are not as readily used nor recognised by first responders, compared to medical ID jewellery.
Dr Finn adds: "While technology which communicates important medical information can only ever be a positive thing – this shouldn't be used as a replacement for wearable medical IDs for those living with serious medical conditions or allergies.
"Not everyone has a smartphone, or indeed the same model, and in certain circumstances your phone simply may not be on your person. In an emergency, a phone can become separated from the individual, be confused with other phones on scene, can be out of charge, can experience a broken screen or be hidden in a bag. A paramedic's priority will be to treat the individual and they will not delay treatment by looking for a possible device.
"Paramedics are trained to examine the patient's pulse points first – the wrist and neck - that is why medical IDs are worn as bracelets or necklaces, ensuring they are seen in an emergency, when seconds could make the difference between life and death. Any specialist treatment requirements or underlying conditions will be spotted and adhered to immediately.
"Having a Medical ID on your smartphone is a good backup, we'd urge to complement this with tried and tested medical IDs to alert first responders to critical medical information. Organisations like MedicAlert have been saving lives for 57 years, providing an essential backstop if the worst should happen."