MEDSIR research closer to 'the end of chemotherapy'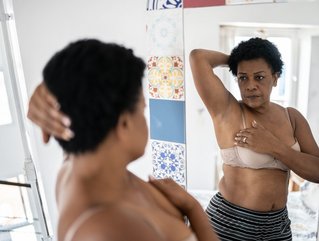 Breast cancer
Javier Cortés, of the International Breast Cancer Center, says results from MEDSIR's PHERGain trial offer "an improvement in quality of life" for patients
MEDSIR has reported positive results of its PHERGain trial, which is the first study to use an adaptive design that tailors treatment in the neoadjuvant/adjuvant setting of patients with HER2-positive early breast cancer.
MEDSIR was founded in 2012 and is headquartered in Barcelona, Spain. The company works with its partners in its oncology research, including Brazil's Oncoclínicas. Its clinical trials have access to a global network of healthcare experts and integrated technology to streamline the process.
Chemotherapy-free cancer healthcare strategy
Usually for patients with HER2-positive early breast cancer, the medicine prescribed is a dual anti-HER2 blockade with trastuzumab and pertuzumab and chemotherapy.
Chemotherapy comes with side effects such as nausea, diarrhoea, fatigue and hair loss, which have a huge impact on the patients quality of life.
The goal of MEDSIR's trial was to assess the potential of a chemotherapy-free strategy. This would involve a dual HER2 blockade with trastuzumab and pertuzumab using a positron emission tomography (PET)-based, pathologic complete response response(pCR)-adapted strategy.
The results show:
95.4% of patients who followed this chemotherapy de-escalation strategy using PHERGain's adaptive design remained cancer-free after three years of follow-up from breast cancer surgery
30% of these patients did not receive chemotherapy, without compromising patient's outcome
98.9% remained cancer-free after three years of follow-up from breast cancer surgery
Results bring healthcare closer to 'the end of chemotherapy'
The healthcare professionals involved are excited at what this could mean for breast cancer patients in the future.
"All patients have the same prognosis, which is very good, but one-third of them did not need to receive chemotherapy," explains Dr. Javier Cortés, director of the International Breast Cancer Center. "This study offers a potential future therapeutic option that enables a significant reduction of toxicity and an improvement in quality of life for this patient population without reducing efficacy."
"We are beginning to see that antibodies are better than chemotherapy and that there are probably patients who, with antibodies alone, do not need chemotherapy. That is what we have come to demonstrate," said Antonio Llombart-Cussac, co-founder of MEDSIR. "These results bring us closer to the end of chemotherapy in a significant percentage of patients with this type of tumour. It is critical to design more efficient strategy-based clinical trials with adaptive designs to bring effective therapies to patients in the shortest amount of time."