Mentholatum's Francesca Marchetti on expert eye care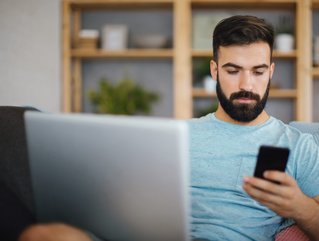 Mentholatum Optometrist Francesca Marchetti shares her insight inter winter eye care, the impact of screen time and solutions for dry eye
Over the pandemic period, the use of screen time soared for adults and children for entertainment, work and socialisation. For many things have not changed, but for many, eye health has.
In a survey conducted by Rohto, 55% of adults questioned said that they look at a screen for five - seven hours each day, while 36% admitted they did so for eight - twelve hours. But just 7 in 100 took the advised amount of breaks from their screens.
Rohto's survey discovered that half of adults suffer from irritated eyes and 40% said their eyes were red, tired and sore.
Optometrist's have made a connection between these conditions and an increased amount of screen time. For those suffering from eye irritation or soreness, there are solutions.
Eye drops are a dry eye solution
The global annual revenue of eye drops and lubricants is US$15.6bn, which is expected to reach a market value of US$22.6bn by 2025.
Rohto Dry Aid is a clinically backed product which helps to relieve all the symptoms of dry eye. Its Tearshield Technology provides 12 hours of hydration and helps to restore the tear film and it helps to tackle burning, dryness and irritation.
Besides using medical solutions to support our eye health, there are small steps Optometrist's advise which can help - such as the 20 20 20 rule.
Humans usually blink 20 times per minute, but when looking at screens, this blink rate can decrease to one - three times every 60 seconds. The 20 20 20 screen break rule means that we give our eyes a break from screens, every 20 minutes, stand up and look at an object 20ft away, for 20 seconds and blink.
Optometrist's advise setting an alarm for every 20 minutes whilst you are working as a reminder to take a screen break. Judging a distance of 20 feet can be difficult, but looking at an object further away than 20 feet is just as good. Look out of a window, if there is one available, during your screen break, as it may be easier to find a distant object. Also remember to blink as often as possible to encourage tear production.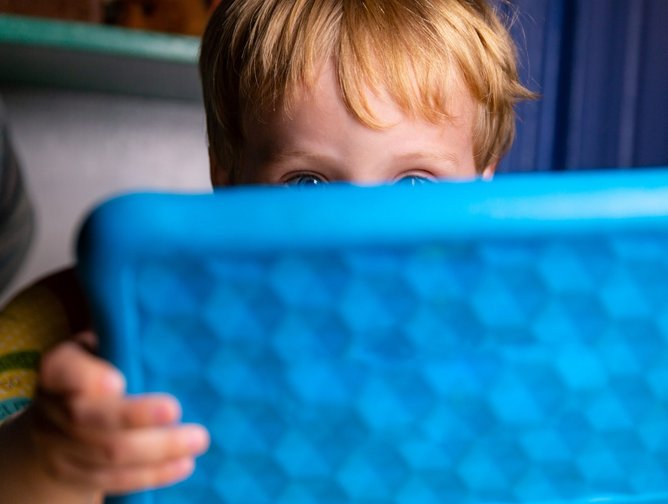 Taking a screen break is important for eye health
Optometrist Francesca Marchetti from Mentholatum, endorses 20 20 20 love.
"20 20 20 is important to help reduce eye strain, and the associated condition of 'dry eye', which is associated with looking at screens," she says. "We take the health of our eyes for granted, but we fail to look after them at our peril, especially in the context of the time we spend at computer, iPad and phone screens.
"As winter gets underway, the drop in humidity, colder, dryer air and wind - coupled with central heating, which further evaporates any moisture in the air - are known to increase the risk of 'dry eye' a condition where your eyes are sore, irritated, red tired and gritty. Winter also worsens the condition for existing sufferers as well as causing dry eye in people who were previously unaffected.
"Taking a screen break is really important for the health of your eyes and 20 20 20 is the easiest way to do this."