mHealth Could Save Developed World $400bn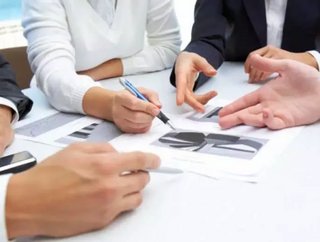 Last week Healthcare Global reported that mHealth could save more than one million lives in Africa according to a report published by GSMA and Pricewat...
Last week Healthcare Global reported that mHealth could save more than one million lives in Africa according to a report published by GSMA and PricewaterhouseCoopers. That same report also suggests that the developed world could save in excess of $400bn by 2017.
As we have reported in the past, there are challenges associated with adopting mHealth solutions, for example regulatory concerns, the expense and time commitment needed to implement new systems, differences of opinion between medical and technology communities and confidentiality questions to name just a few.
However, as doctor shortages mount and hospitals face new mandates related to accountability and electronic records, many in the industry are looking to mobile devices, applications and other programs to improve patient care, lower costs and drive efficiency.
Implemented correction, mHealth solutions can drive efficiency, improve patient care and ultimately save healthcare institutions a lot of money.
Healthcare Global Outlines Four Ways Mobile Health Could Help Cut Costs >>>
Mobile Care For Sudden Health Incidents
Telehealth uptake is increasing at a rapid rate – a recent report estimates it could grow by 55 percent this year alone – and therefore mobile-based solutions are becoming commonplace for immediate care. The GSMA and PwC report estimates that mobile-based care for patients with sudden health incidents could reduce primary and emergency care visits by a massive 10 percent. Already, companies like Sherpaa and Ringadoc let patients reach physicians 24/7 by phone, text or email.
Remote Patient Home Monitoring
In non-emergency situations, mobile technology could also play a role in helping doctors keep tabs on elderly or recently discharged patients remotely. With Sotera Wireless, for example, doctors can monitor patients' blood pressure, heart rate, respiration rate and other indicators through a flip-phone-sized device worn on a patient's wrist. GSMA and PwC estimate that remote monitoring technology could lead to elderly care savings of up to 25 percent and improve patients' quality of life.
Read Related Articles From Healthcare Global
Mobile Access To Electronic Health Records
As more hospitals migrate to electronic medical records (EMR), patient information will increasingly be captured and accessed from mobile devices. PatientSafe, for example, plugs into several EMR systems and lets doctors and nurses log patient information (like temperature, blood pressure, etc.) and manage other workflow tasks from a specially adapted iPod Touch. According to PwC and GSMA, mobile access to electronic health records could lower the administrative burden on hospitals by 20 to 30 percent.
SMS Reminders For Scheduling Appointments (And Taking Medication)
SMS could also play a big role in reducing health costs and improving patient care. Appointment reminder services, like that offered by Medisafe, have been shown to reduce costs and boost patient attendance. Companies like Blueprint Health's AllazoHealth and AdhereTech use SMS (and other kinds of communication) to remind patients to take their medication after sensors or algorithms note when a patient hasn't taken medication or is likely to skip it.