Milestone Pharma has completed its $55 million Series C round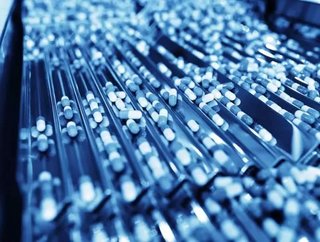 Headquartered in Canada, Pharmaceutical company Milestone Pharma has completed its $55 million Series C financing. The clinical stage drug development c...
Headquartered in Canada, Pharmaceutical company Milestone Pharma has completed its $55 million Series C financing. The clinical stage drug development company has focused on developing etripamil, which can be administered to terminate paroxysmal supraventricular tachycardia (PSVT) episodes in patients when necessary. The condition affects over 1.5 million people, and amounts to over 600,000 healthcare claims in the US each year.
The round has been led by Novo Holdings A/S and included new investors, Forbion Capital Partners, and funds managed by Tekla Capital Management. The company also received participation from existing investors Domain Associates, Fonds de solidarité FTQ, BDC Capital, Pappas Capital, and GO Capital.
The funding will help develop advance etripamil into its Phase 3 development, supporting further clinical trials and the production of clinical and commercial supplies, as well as expanding the company's current resources.
"Following our successful Phase 2 study results, we have been actively planning for the progression of etripamil into the next phase of development to further evaluate its potential as the only patient-administered treatment for the acute termination of paroxysmal supraventricular tachycardia," said Joseph Oliveto, Milestone's President and Chief Executive Officer.
"With financing in place by such seasoned and well-respected healthcare investors, Milestone is well positioned to advance and optimize this cutting-edge, novel approach for treating PSVT and potentially reduce the associated frequency of expensive emergency room visits and patient burden it causes each year."
In conjunction with this financing, joining Milestone's Board of Directors will be Nilesh Kumar, PhD, of Novo Ventures US Inc., which provides consulting services to Novo Holdings A/S, and Marco Boorsma, PhD, of Forbion Capital Partners. Daniel Omstead of Tekla Capital Management will be an observer to the Board of Directors. 
So, who are the investors?
Novo Holdings A/S
A leading private science venture capital investor company, Danish company Novo Holdings continually aim to improve the lives of thousands globally through investing in life science companies which focus specifically on the development of new drugs and procedures, which can help diagnose and treat diseases.
Established in 1999, the company has gained international exposure, and is located in Copenhagen, San Francisco, Boston and London. It is owned by the Novo Nordisk Foundation, and the holding company is Novo Group
Forbion Capital Partners
Capital venture firm Forbion Capital Partners helps to further develop life science companies within the pharmaceutical industry, and is located in both Europe and the US. Similarly, to Novo Holdings, the company also seeks to invest in companies which are developing key solutions and products that can treat and control diseases, in areas such as cancer, central nervous system pain management and liver disease, amongst others.
Related stories
Tekla Capital Management
Tekla Capital Management LLC is a registered investment adviser based in Boston, Massachusetts and is the investment adviser for four closed-end funds, Tekla Healthcare Investors, Tekla Life Sciences Investors, Tekla Healthcare Opportunities Fund and Tekla World Healthcare Fund. The Funds predominately invest in the securities of public and private healthcare companies.
Domain Associates
Established back in 1985, Domain Associates was one of the original investors within the life-sciences industry, and has primary investment areas in pharmaceuticals, diagnostics and medical devices which highlight significant growth potential. Since its inception, the company has more than $2.7 billion in capital raised, and has supported over 250 companies in their advancements.
Fonds de solidarité FTQ
Situated in Canada, Fonds de solidarité FTQ has become key in placing key investment within Canada's economy. With pharmaceuticals becoming an area of increased interest in the region, it is no surprise that Quebec's largest development capital investment network has looked at investing in Milestone Pharma's clinical developments.
As of May 31, 2017, the organisation had a net asset value of $13.1 billion, and has helped create and protect 186,440 jobs. The Fonds is a partner in more than 2,700 companies and has 645,664 shareholder-savers.
BDC Capital
A subsidiary of the Business Development Bank of Canada (BDC), BDC Capital works to support Canadian entrepreneurs. The company's Capital's Healthcare Venture Fund invests in Canadian companies which increase healthcare productivity by reducing healthcare costs while improving patient health.
Pappas Capital
Founded in 1994, Pappas Capital invests exclusively in the life sciences sector - biotechnology, biopharmaceuticals, drug delivery, medical devices and related ventures - across the United States and Canada. Since 2014, three portfolio companies founded or co-founded by Pappas have been sold to large pharmaceutical companies: CoLucid Pharmaceuticals, bought in March 2017 by Eli Lilly for nearly $1 billion; Afferent Pharmaceuticals, for which Merck paid $500 million upfront and $750 million in milestones; and Lumena Pharmaceuticals, purchased by Shire for more than $300 million.