Millionaires (and billionaires!) making a difference in medicine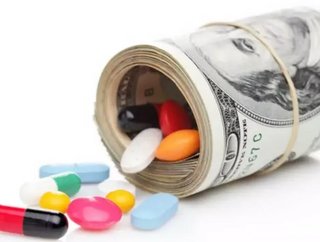 Written by Danielle Rowe Every year, millions of dollars are poured into the medical community through grants funded by wealthy individuals. With these...
Written by Danielle Rowe
Every year, millions of dollars are poured into the medical community through grants funded by wealthy individuals. With these grants researchers can dig deeper into the medical issues plaguing people around the world and as scientists learn more about the causes of disease, they can also develop treatments and cures to promote overall health and well-being for all individuals. Some of the foundations that have the most impact in this area are those that have been funded and launched by millionaires and billionaires – global entrepreneurs who wanted to put their money to work helping others.
Bill and Melinda Gates
After earning billions through technology, Bill Gates and his wife Melinda stepped back from the industry that made them their fortune and focused their attention on bettering the lives of others. The Bill & Melinda Gates Foundation has an endowment of more than $30 billion, and it is growing every year thanks to the generosity of Warren Buffet, who pledged the majority of his fortune to the foundation in 2006.
The Bill & Melinda Gates Foundation has, among other things, impacted many areas by decreasing poverty and advancing health initiatives around the world. In particular, its Global Health Program has focused its efforts on fighting malaria, pneumonia, HIV/AIDS and tuberculosis. The vaccines, medications and diagnostics researched with the Gates family's money have made a significant difference worldwide, and will continue to do so for many years.
Ralph Braun
Hundreds of thousands of people today live with a disability that makes mobility difficult for them. Millionaire Ralph Braun has made huge strides developing in mobility aids, including motorised scooters and handicap-accessible vehicles, which he sells through the Braun Corporation. With the profits from these endeavours and the sale of his autobiography, Ralph Braun has turned around and given back to the medical community.
The Ralph Braun Foundation issues grants to people with mobility problems who cannot afford to purchase equipment for themselves. The equipment the foundation provides gives people with mobility-related disabilities the freedom to get outside their homes and enjoy what life has to offer.
Veronica Atkins
Following the death of Dr Robert Atkins, the creator of the Atkins Diet, his widow Veronica established a charitable foundation to continue the work of her husband. The Dr Robert C. and Veronica Atkins Foundation provides grants and endowed professorships targeted toward research that will further the fight against obesity, diabetes, cancer and other life-threatening diseases.
In particular, the Atkins family has focused on the role of diet and nutrition in health. With the increase in diagnoses of Type 2 diabetes in recent years, this foundation has a critical role in turning the eating habits of a nation around in an effort to regain health and wipe out obesity-related diseases.
Paul Allen
After co-founding Microsoft and making millions, Paul Allen has devoted much of his wealth to philanthropic endeavours. He founded the Paul G. Allen Family Foundation in 1986 to foster community development, but his most recent project was establishing the Allen Institute for Brain Science in 2003.
Through Paul Allen's contribution, the Allen Institute for Brain Science has funded projects to investigate how the human brain works in an effort to learn more about the causes of neurological disorders and how medical professionals may be able to treat them. All of the institute's research is publicly available, helping thousands of researchers around the globe work together to learn more about the human brain.
Roy M. Huffington
Roy Huffington earned his money in Texas oil, but he has been very generous with his millions, which he used to found the Huffington Center on Aging. The center itself is affiliated with the Baylor College of Medicine and has been a forerunner in studying geriatrics in an aging population.
In particular, the Huffington Center on Aging has funded research on Alzheimer's, Parkinson's, cancer, hormone replacement and cell division in old age. The work the Huffington has supported has served to educate the general public about issues related to caring for aging individuals and improving their quality of life.
Investing in medicine
Were it not for these and other generous donors, one might wonder how science would advance without them. But one thing is certain: The money invested in medical education and innovation goes a long way to preventing health problems in the general population. Many of the grants issued by these foundations are used by university programs that allow promising young minds to be on the cutting edge of medical research years from now.
And as researchers learn more about how the body works, what causes disease and what can be done to prevent it, the overall health of individuals across the world benefits from the influx of information. Getting the word out about the medical problems facing people today and what may be able to be done about them also may inspire other individuals, wealthy or not, to give their money to support additional research.