Next-generation tumour treatment wins £1.4m funding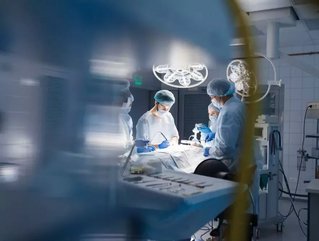 Grant from Innovate UK will help develop groundbreaking treatment...
Medical device company Ablatus Therapeutics has been awarded £1.4 million in funding from the UK government's Innovate UK to develop a groundbreaking new type of treatment for tumours. The new energy-based tool has the potential to treat previously untreatable tumours. 
The Ablatus device uses an alternative to conventional open surgery called Bimodal Electric Tissue Ablation (BETA), removing the need for major surgery. 
The technique of tumor ablation is minimally invasive and is typically used to remove tumours in the liver, lungs, bones and kidneys by either freezing or 'burning' them, by exposing them to temperatures over 60°C. Laser, ultrasound and radiofrequencies are among the processes used. 
BETA employs Radiofrequency Ablation (RFA), which uses electrical current to generate energy. This heats tissue while drawing water from surrounding tissues, preventing it from dessicating - something which usually limits heat conductivity. This could mean treating tumours previously thought inoperable. 
Its creators say it has a wide range of surgical applications in growing markets including cancer and non-cancer treatments. Due to BETA's unique features, it has the potential to treat patients not currently offered traditional ablation treatment, in a shorter time frame, and with better clinical outcomes.
Ablatus was founded in 2015 at Norfolk & Norwich University Hospitals NHS Foundation Trust, with support from the NHS innovation hub Health Enterprise East (HEE) and £125,000 of essential funding granted by The MedTech Accelerator, the joint funding venture led by HEE. 
In the five years since it's been named in the '21towatch' list, representing the most innovative companies across Cambridge and the East of England that are on the path to becoming industry game-changers locally, nationally and globally.
The grant from Innovate UK will fund a two-year project, with the aim of finalising the device ready to be launched on the market. Addenbrooke's Hospital in Cambridge and various local tech specialists have been working with Ablatus to gather clinical data to acquire the CE mark needed for commercial sale. 
Commenting on the grant, Chief Medical Officer and Interim CEO of Ablatus Therapeutics , Dr Natalie Hayes, said: "This is an enormous opportunity for Ablatus to build on the important work we have already done to complete development of what will be a game-changing treatment for patients with tumours. We are especially pleased to be able to bring this exciting new technology to local patients here in Cambridge, when we start our first clinical study in Addenbrooke's Hospital."