Top 10 healthcare companies in the UK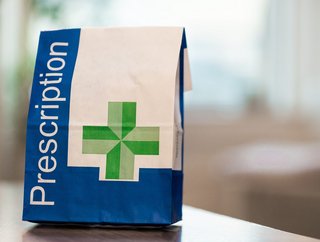 UK pharma
GSK, AstraZeneca, HCA, Smith & Nephew, Nuffield, Bupa, Oxford Biomedica, LivaNova & Vitality are our Top 10 healthcare companies in the UK
From Edward Jenner's first trial of the Smallpox vaccine to the founding of the NHS to modern day boosts for mental wellbeing, the UK is a healthcare trailblazer.
Here are our Top 10 healthcare companies in the UK.
Headquarters: Oxford
Oxford Biomedica builds advanced therapies for treating diseases, specialising in gene and cell therapies - especially in the use of viral vectors. The company is on a mission to create game-changing therapies for healthcare patients.
The company also has a subsidiary in the USA, Oxford Biomedica Solutions, based near Boston.
Headquarters: London
Vitality is a behavioural engagement platform that unlocks health outcomes for patients. The company has set a target to encourage 100mn people to get 20% more active, by 2025.
One of Vitality's best inventions is its member's app, which aims to "get to the heart of what's different about Vitality from traditional insurance products".
Headquarters: London
HCA Healthcare UK is a part of the worldwide HCA Healthcare network, which runs private hospitals across the UK. Its award-winning facilities use modern technologies and a dedicated team of healthcare professionals, with specialist units and outpatient clinics in London and Manchester - including Harley Street Clinic and The Christie.
Headquarters: Coventry
The pharmaceutical manufacturer owns Lloyds Pharmacy, AAH Pharmaceuticals and others. At Hallo, it's not just about dispensing medicines - it's about providing the best service to patients and supporting the ever-evolving healthcare sector.
For those who are unable to see their doctor, their pharmacies can arrange private consultations, medicine reviews and offer free screening services.


Headquarters: London
Medical technology company LivaNova is focused on transforming lives with products and therapies. The company works across various therapeutic areas, from circulatory support to sleep apnea, depression to epilepsy and heart failure. LivaNova has 3,000 employees globally and is working in more than 100 countries.
Headquarters: Epsom
Nuffield Health is the UK's leading not-for-profit healthcare organisation. It operates hospitals, fitness and wellbeing clubs with packed gyms and swimming pools, healthcare clinics and workplace wellbeing services.
The company has no shareholders and invests profits back into its healthcare facilities, with the aim of 'building a healthier nation'.
Headquarters: London
Bupa runs private healthcare insurance, clinics, hospitals and also care homes, in the UK and across the world. The company works with digital healthcare tool Well.Me, to ensure employees are not burned out.
Using Bupa's Health Service allows employees to manage their exercise, nutrition and sleep. Bupa's Be.Me app also allows users to measure their blood pressure, resting heart rate and BMI.
Headquarters: Watford
Smith+Nephew is a medical technology company which sells health care equipment for a range of conditions, including sports medicine and wound recovery. Smith+Nephew also assists healthcare professionals to reach their potential in caring for patients. The company manufactures technology with the three C's in mind: Care, Collaboration and Courage.
Headquarters: Cambridge
AstraZeneca manufactures pharmaceutical products used in cancer treatment and respiratory diseases - including COVID-19.
As a patient-focused pharma, AstraZeneca is on a mission to advance the healthcare sector with 'the power of science and innovation', to rebuild society and the planet and positively transform patients' lives and the healthcare systems supporting them.
The company recently announced its profits in the second quarter and that its shares have increased by 4.8% due to popular cancer drugs.
Headquarters: Brentford, Middlesex
Global healthcare company GlaxoSmithKline - also known as GSK - is best known for its research and development of infectious diseases, HIV, immunology and respiratory diseases as well as oncology treatment. By 2030, GSK hopes to 'positively impact the health of 2.5bn people' with an equitable approach to the healthcare sector.
Diseases such as meningitis, shingles, flu, polio and measles are overpowered by GSK's vaccines portfolio - one of the biggest in the global pharmaceutical sector.

*********************************************
For more insights into Healthcare - check out the latest edition of Healthcare Digital and be sure to follow us on LinkedIn & Twitter.
Other magazines that may be of interest - Manufacturing Magazine.
*********************************************
BizClik is a global provider of B2B digital media platforms that cover 'Executive Communities' for CEO's, CFO's, CMO's, Sustainability Leaders, Procurement & Supply Chain Leaders, Technology & AI Leaders, Cyber Leaders, FinTech & InsurTech Leaders as well as covering industries such as Manufacturing, Mining, Energy, EV, Construction, Healthcare + Food & Drink.
BizClik, based in London, Dubai & New York offers services such as Content Creation, Advertising & Sponsorship Solutions, Webinars & Events.