Novartis Social Business: Blending profit with purpose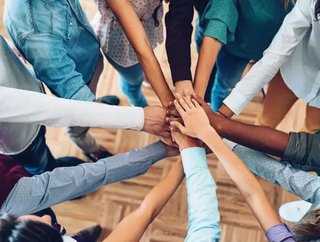 Bacterial infections remain a leading cause of death in children five years and under. Following a call from the World Health Organization (WHO) to deve...
Bacterial infections remain a leading cause of death in children five years and under. Following a call from the World Health Organization (WHO) to develop affordable and improved formulations for young children which are also heat-stable, Novartis' generic division, Sandoz, has led the way in developing essential treatments on a global scale.
With a mission to cure, discover, develop and successfully market innovative products to prevent and cure diseases, its division, Novartis Social Business (NSB) has combined its social and business aspirations to drive both profit and purpose.
"This sounds like how businesses should be run but in fact aren't," explains Dr Harald Nusser, Head of NSB. "That's what makes NSB special. Usually, investments are evaluated on a discounted cash flow financial analysis, but we will put equal weight also on a monetisation of societal returns. We want to monetise our societal impact, so that we can make investment decisions based with equal weight, both on social return and financial return."
One of the largest generic antibiotics' manufacturers worldwide, its Sandoz division works to ensure supply availability, but strives to utilise adaptive research and development (R&D) tools to make sure that adults, children and the most vulnerable are able to access proper medicines. This Dr Nusser states, is vital to support those in tropical conditions.
"It's not only about substance, but whether it will remain stable. Oftentimes children are almost a different species in relation to drug development. It requires us to have a more thoughtful evaluation of what they really need and require, particularly in countries where we are responsible."
Through a recent, non-financial collaboration with the Global Antibiotic Research & Development Partnership (GARDP), NSB has worked to develop a dispersible tablet formulation of what is the most impactful antibiotics currently in the pipeline. Beyond this, the company is brainstorming with GARDP and is looking at ways to increase paediatric development for deadly diseases such as sepsis. Most importantly, the partnership focuses on sharing knowledge, information and gaining insights on improving generic antibiotic formulations for children.
Although paediatric clinical trials remain limited, presenting significant challenges, NSB's adaptive R&D approach within Sandoz has allowed the business to anticipate demand and gain a further understanding of where to add supplies and develop further applications.
"We have a certain strength in Sandoz to develop new formulations. For example, we underwent a specific development of Amoxicillin as a dispersible tablet with interest from UNICEF. Based on this positive experience we decided to do this for other medicines as well," says Dr Nusser.
Not only facing challenges within paediatric drug development, the pharmaceutical industry is tackling the rise of antimicrobial resistance as a result of the increased use of over the counter (OTC) drugs to treat common ailments, such as coughs and colds worldwide. Resistance to common antibiotics is becoming a significant public health issue, leading Novartis to develop its stewardship programmes which work to educate the public on how to use antibiotics responsibly.
"We also work with big institutions and governments on the ground to make sure that we truly live our responsibility beyond just the commercial access of commodities and medicine," says Dr Nusser.
Following the success of its community-led malaria initiative in India over a decade ago, which has since spread to Vietnam and Kenya, Novartis has launched its more recent programme, Novartis Access, to address noncommunicable diseases (NCDs) for those in low and low-middle income countries. The initiative has also been developed to also look at the company's NGO supply capabilities, as it continues to sell essential medicines to international institutions, such as the WHO, The United Nations Children's Fund and more.
"Our role in going beyond what is usually expected from a pharma company is saying we need to at least spot opportunities where and how the private sector can engage - what should need to be done and how this could be done going forward," states Dr Nusser.
Through its aim to improve access to medicine on a global scale, the company has identified three main areas of non-commercial engagement through the initiative. Whilst monetary evaluation, supply chain strengthening and the integrity of distribution chains all remain vital, another area has been developing its awareness and diagnosis capabilities in order to support health practitioners worldwide through essential training. This will enable communities to interpret signs and symptoms in order to seek medical support when required.
See also
Strengthening its supply chain, particularly for interventions around NCDs which require chronic and steady treatment and availability at local dispensaries has remained vital, where proper forecasting and availability of treatments on a continuous basis has been a key focal point under the initiative.
"What we started almost three years ago in Kenya where we have the first Novartis Access product, is the establishment of Management Scientists for our supply chains. This focuses not only on the first level customer, but second level customers as well. For example, faith-based hospitals are also public pharmacies.
"There was no proper implementation of first in, first out products, so they had to risk their products running out of shelf-life. Management Science for Health has developed a close relationship with the government in Kenya, where our results have been conducted together with the government. Based on this, we can improve health and develop jointly.
"I was also confronted with the fact that legally we could also not claim our malaria programme to be a success. Despite the fact that we now know that we have shipped more than 900mn life-saving or potentially life-saving treatments of our antimalarials, the proof individually measured was not there because we never engaged so far into proper and independent monitoring and evaluation," he says.
"We have changed this with through the use of Novartis Access. Together with Boston University, we have also established a methodology on how to go about monitoring this, which has led to an industry wide commitment via Access accelerators, that at a certain taxonomy for different access to medicine interventions shall be used, which Boston University has also developed."
Housing a number of different interventions, such as engaging in awareness-building in communities, the company's products can also be donated or sold at lower prices.
"Oftentimes companies have only focused on measuring input and output parameters. For example, input could be writing a grant of US$2mn with an NGO and then output would be how many trainings have been conducted, yet we and the public would not know the impact and the outcome of those training sessions. Have people really learned something? With that broader taxonomy framework, we have significantly contributed to what Boston University has developed and set a standard for the industry. Right from the beginning, we said that everything we do needs to be public, but the question is with the methodology."
Through engaging in a number of strategic partnerships, Novartis is acutely aware that as business and consumer needs evolve, so will its relationships. Signing a Memorandum of Understanding (MOU) for one year with GARDP, NSB will continue to have regular meetings, hold internal working groups, enabling both the company and its Sandoz arm to share knowledge and expertise whilst looking at further areas of collaboration to ensure a successful, long-term strategic partnership. It will therefore be imperative for the business to remain willing to learn, while sharing dilemmas and overcoming obstacles which may arise.
Dr Nusser reflects that whilst in the past, the interest of the pharmaceutical industry was not so much on curing people but more on selling treatments – such a paradigm is changing. Novartis' CART-T 19 cancer programme and subsequent stem cell approach is a further example of this, where the use of data and collaboration will largely increase and reshape the industry.
"There's also another important role to play, and that is to focus on the prevention of diseases and not just treatment or cure," he says.
"It's particularly vital for NCDs; real lifestyle changes and healthy diets are all essential. The pharma industry with all this knowledge has a role to play and a certain responsibility to be active here as well.
"In Asia and the Middle East, the rise of diabetes, for example, is everywhere. In Pakistan, if the incidents rate doesn't change, then 30 years from now every second person will have diabetes. We need to join forces, beyond industry and sectors, public and private, to really have an impact."
Novartis Social Business' long-term vision to discover, market and most importantly, cure diseases will continue to drive its aim in blending profit with purpose. Making a social impact in Rwanda, Uganda, Cambodia, Nepal and more, the company will work to enter into a lower income strata to further gain increased visibility of an entire spectrum of different commercial needs, pricing and purposes to develop key treatments worldwide cementing its position as one of the most advanced pharmaceutical companies today.