People moves: NextGen, Valencell, TGen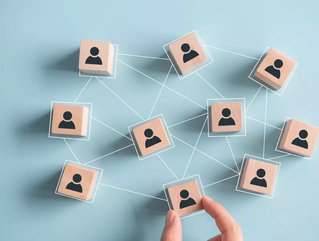 We round up the latest appointments in healthcare
NextGen Healthcare appoints new president and CEO
US healthtech company NextGen Healthcare has appointed David Sides as president and chief executive officer. 
Sides has more than two decades of experience in healthcare IT and product innovation. Most recently he served as chief operating officer of telehealth provider Teladoc Health, leading its worldwide commercial and operations teams. 
Prior to this Sides was the CEO of Streamline Health, which offers revenue cycle management solutions for healthcare providers. Earlier in his career he also worked for Cerner Corporation, a leading supplier of health information technology services, devices and hardware. 
"Investments made over the past five years in talent and technology position NextGen Healthcare in the sweet spot of long-term industry trends, such as connected health and population health analytics" Sides said. "I am energised by the company's work to capitalise on these trends and empower the transformation of ambulatory care." 
Valencell announces medical advisory board founding members  
Biometric technology company Valencell has appointed two leaders in medical wearables and translational research as founding members of its new advisory board. 
Dr. William E. Kraus is a board certified cardiologist at Duke University in North Carolina; Dr. Matthew Banet is senior director of R&D at healthcare company Baxter, and the founder of numerous med-tech start-ups including Sotera Wireless which created the first cuffless blood pressure monitor cleared by the FDA.   
Dr. Steven LeBoeuf, president & co-founder at Valencell, commented: "The success of Valencell's medical wearables roadmap demands expanding our clinical partnerships and proficiently navigating the regulatory environment.  We are delighted to have these experts help Valencell drive its medical wearables strategy and maximise the impact our technology can have in health and medical devices, particularly in the areas of blood pressure monitoring and cardiovascular care."  
TGen appoints former Dell executive to board 
Karen Quintos, formerly executive vice president and the first-ever chief customer officer at Dell Technologies, has been appointed to TGen's board of directors.
TGen specialises in genomic testing and precision medicine. It is an affiliate of City of Hope, a world-renowned research and treatment centre for cancer and diabetes. 
While at Dell, Quintos  was responsible for the company's social impact strategy and programmes focused on sustainability, diversity and inclusion. She is a passionate advocate for women, especially the advancement of women in the technology industry. In 2015, she was listed among the most influential chief marketing officers in the world by Forbes. 
"We are pleased to welcome Ms. Quintos to the TGen Board of Directors," said TGen President and Research Director, Jeffrey M. Trent. "Her experience, expertise, insights and passion for advocacy will serve TGen well as the future of biomedical research and genomic-based precision medicine continues to influence how we study, treat and prevent disease."