Q&A with Michael Suba: The businessman using philanthropy to stand up against cancer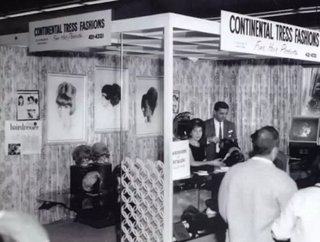 This article originally appeared in the September 2015 edition of Healthcare Global magazine.Click hereto read the entire issue. "For years, I di...
This article originally appeared in the September 2015 edition of Healthcare Global magazine. Click here to read the entire issue.
"For years, I did not put our Wigs for Kids program on our website because I felt uneasy about using our charity work in a business setting," shared Michael Suba, the businessman whose philanthropy efforts have impacted the lives of cancer patients across Canada and inspired companies to follow suit.
Suba has been president of Continental Hair in Toronto, Ontario for over 20 years, having inherited the company from his parents. Never intending to go into the family business, when Suba was diagnosed with Hodgkin's disease in February of 1990, he realized the impact his parent's business was making on the lives of those living with cancer.
Click here to read the latest edition of Healthcare Global magazine!
"By getting to know [clients] and hearing about their personal struggles and concerns, I started to understand the impact of the service my family provided," said Suba. "I learned that something as simple as having a beautiful wig to hide hair loss could give these women back some of their confidence and normalcy, as well as diminish some of the fears of chemotherapy."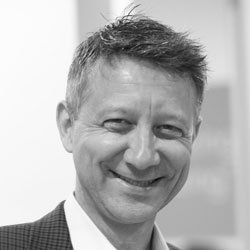 Thousands of wigs later and now partnered with the Canadian Cancer Society, the Wigs for Kids program has blossomed into a medical support service for children living with alopecia, leukemia and any cancer-related disease.
Q. What is the vision behind Wigs for Kids?
Medical wigs, for whatever the condition and for whoever is wearing them, are basically about privacy and confidence. And that's what we do—give patients the privacy they need and deserve to handle what they're going through.
RELATED TOPIC: How Elekta is providing state-of-the-art cancer treatment to patients in Namibia
Almost 20 years ago, I got a phone call from someone at the Canadian Cancer Society asking about what they could do with all of the hair donations they were receiving. I suggested that we use the hair to make small cap wigs for children and then give them away. That's really how it started.
There are lots of low-cost [wig] alternatives for adults, but not for kids. We now give away almost a wig a week to a child who is undergoing chemotherapy or suffering from alopecia. The program really helps the kids and the parents achieve a level of normalcy.
Q. Since the program's inception, how many wigs have you been able to donate?
On the low end, we estimate that we've given away about 1,000 wigs over the past two decades. We never really counted, because if a child needed a wig, we made them one. Some kids who suffer from alopecia or other medical conditions have been coming to us for over 10 years, getting a new wig every other year.
RELATED TOPIC: 5 ways the medical community is spreading skin cancer awareness
Q. In your opinion, how important is hair to both a child and an adult?
Hair is very important to a person's sense of self, to their own self-image. You can transmit a lot about yourself to the world by how you do your hair. Whether you are feeling professional, sexy or rebellious, it's all in the hair. When you don't have it, or enough of it, it hurts. You literally can't "be yourself."
Q. How do you ensure the wigs you provide are safe for patients?
Over the years we have strived to build strong relationships and work with dermatologists and oncologists so that we can provide the best services and consults to our clients.
RELATED TOPIC: How UPMC's expansion into Colombia is shaping modern cancer care
It's important to learn as much as you can and to work as a team to understand the unique needs and limitations of certain medical conditions so that we can provide the best wig or hair system that will work with specific requirements and restrictions.
For example, chemotherapy can create skin irritations; therefore, we know that our recommendations for someone undergoing chemotherapy will be different for someone experiencing genetic hair loss or alopecia.
We have a salon at Sunnybrook Hospital, and have been there for 17 years. We were the first private wig salon to be in a public hospital in Canada. We also have oncologists, dermatologists and surgeons at other hospitals who want to work with us because they trust us.
RELATED TOPIC: [VIDEO] Are we over-screening for breast cancer?
Q. How do you remain inspired in your day-to-day activities?
By working with organizations like the Canadian Alopecia Areata Foundation and by doing the work I do with the Wigs For Kids program, we have found that we are doing more than providing wigs: we are helping kids overcome bullying and to cope with their conditions. We are helping to make children feel less alienated by seeing so many others with their condition at our salon. 
The goodwill and commitment to service that these organizations and parents see help validate what we do, as well as demonstrates what we stand for—commitment to clients and high quality products.
Q. How important is philanthropy to you? What can other business owners learn from it?  
Philanthropy works for a business on several levels. But, basically, it does a body good to help others. It really is a fantastic feeling to be on the receiving end of a parent's gratitude for helping out their child who is suffering from cancer or hair loss.
RELATED TOPIC: CEO insight: How European businesses can tackle mental health stigma
We donated US$80,000 to the new breast cancer wing at Sunnybrook Hospital. I am proud when I walk through that hospital, knowing that we did not shirk away from an institution that saved my life, as well as my father's and mother's lives on several different occasions.
Any organization that is successful can and should offer some of its expertise to help those that need it. I do not believe that a business should get involved with philanthropy as a business/lead generator. I think that if you are not sincere in your philanthropy, it will backfire and hurt your bottom line. You should only get into philanthropy if you want to help others. Then, you get the double reward of not only helping out, but also solidifying your reputation.
Q. Are there additional healthcare efforts on the horizon for Continental?
These Trichological treatments that are produced by Cesare Ragazzi—an Italian company that has spent years researching hair and hair loss with some of Europe's top researchers and research institutions. They have developed a line of products that cover most hair and hair loss conditions. They've been tested and proven effective in managing hair loss and most scalp problems.
RELATED TOPIC: 3 Canadian companies succeeding in promoting employee wellness
I was first introduced to this amazing company because of their CNC hair system, which is the very finest in the world. I am now very proud to be the first in Canada, as well as one of the first in North America, to carry their products.
Knowledge is power. The more we learn about anything, in this case how to effectively manage and slow down the hair loss process, the more the word will spread about it.