R&Q buyout forms largest regulatory firm for medical devices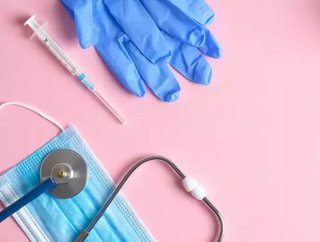 The acquisition of Maetrics will grow the company's global reach...
Regulatory and Quality Solutions (R&Q) has acquired compliance consultancy firm Maetrics, becoming the largest global regulatory and quality consultancy focused on medical devices.
R&Q was founded in 2004 by Maria Fagan and Lisa Casavant, after identifying a lack of high quality medical device consultants in Pittsburgh. The company focuses on regulatory and quality consulting services for medical devices, in vitro diagnostic devices and combination products, operating in five locations and serving over 300 clients. This new partnership with Maetrics, who have offices in the US and Europe, will scale up services to offer specialist regulatory solutions to clients as needed. These will include:
● Full-service suite of regulatory and quality solutions, including regulatory strategy and submissions, quality systems, safety risk management, and process validation.
● Expert implementation of complex new regulations, such as the EU MDR , overseen by a former notified body leadership expert on staff
● Strong clinical practice supporting EU requirements, providing strategies and turnkey approach to completion of regulatory processes, led by the former Global Head of Clinical Compliance at the British Standards Institution (BSI)
● Strategic regulatory compliance consulting to support businesses at the highest levels, usher in effective compliance strategies, support innovation and growth initiatives, and embed a culture of compliance
● Regulatory finding response management, providing best practice strategic, tactical, and creative solutions to address FDA 483 findings, warning letters, and consent decrees, with a highly scalable team for remediation programs
● Best-in-class project management by certified project managers who are seasoned device professionals focused on regulatory affairs and quality assurance
● An international footprint to serve client's needs, including several offices in the United States and a European headquarters based in Nottingham, England
R&Q's company President and founder Maria Fagan commented on the acquisition: "R&Q's vision has always been to become the worldwide leader in providing full-service regulatory and quality solutions to the medical device and diagnostic industries." 
"Our exceptional business-balanced solutions and leadership have been key to accelerating the success of life science companies and ultimately improving the lives of people across the globe. We're excited to take a critical step toward achieving our vision by adding Maetrics' leadership, skills, experience, and global footprint. Together, we will improve even more people's lives with our highly scalable organisation."
Maetrics President, Steve Cottrell said: "We are thrilled to be part of R&Q. Together, we provide a truly unique consultancy offering to the life science industry. With our combined capabilities, clients know they are working with a leading partner that they can trust to deliver. The healthcare sector is so important to our everyday lives—now more than ever—and both R&Q and Maetrics are dedicated to continually supporting this mission with our effective regulatory and quality solutions."