Top 10 European healthcare companies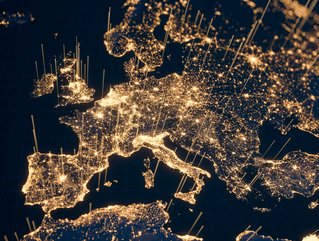 European healthcare
Roche, Sanofi, Novo Nordisk, L'Oréal, Bayer, Novartis, Merck, Philips, Acino & Quirónsalud are our Top 10 European healthcare companies
Swiss pharmaceutical company Acino is headquartered in Zurich and was founded in 1836. The company provides pharmaceuticals that are both affordable and of a high-quality which it supplies through contract manufacturing and out-licensing. Acino has recently integrated with UAE-based manufacturer Pharmax Pharmaceuticals to advance its efforts to become a leading pharma provider in the Middle East.
Quirónsalud is Spain's leading hospital group, with over 40,000 professionals spread across 125 health centres, including 50 hospitals, of which eight are university hospitals. Quirónsalud focuses on areas such as oncology, cardiology, endocrinology, gynaecology and neurology, while promoting medical-scientific research. The company is currently developing various research projects across Spain.
German science and technology company Merck aims to provide both humans and animals with life-saving medicines, including vaccines.
Procter & Gamble acquired the Consumer Health business of Merck KGaA, for €3.4bn, in 2020, while Merck acquired Australian based oncolytic immunotherapies company Viralytics, for US$394mn, with the goal of delivering essential cancer treatments.
L'Oréal is the world's leading beauty brand, with its 86,000 employees bringing personal care products from France to customers in over 150 countries. Its international brands include Lancôme, Kérastase, Diesel, Garnier and many more. Its goal is to support consumers with its cosmetics and skincare to 'meet the infinite diversity' of their beauty.
Health technology leader Royal Philips was founded in 1891 in Eindhoven, the Netherlands, by Frederik Philips. Now, Philips has over 10,000 employees, works in 100 countries and has a revenue of €19bn.
The company is dedicated to advancing healthcare for people all across the world, in addition to supporting care at home.
Danish group Novo Nordisk fights diabetes and other chronic diseases, from obesity to rare blood disorders. It recently formed an alliance with Kakao Healthcare, a South Korean leader in digital health.
"South Korea is one of the countries with the most advanced digital environment and its healthcare AI innovation is dynamic," said Sasha Semienchuk, Novo Nordisk President.
Roche is one of the biggest biotechs in the business and a leader in research for major diseases. The company is headquartered in Switzerland and has a strong commitment to inclusion and a desire for global health equality. Roche helps transform healthcare with sustainability in mind by working with stakeholders across global, national and community levels to secure access to innovative healthcare.
Based in Leverkusen, Germany, global life-sciences enterprise Bayer is on a mission to use science, including AI and machine learning, to improve people's quality of life by 'preventing, alleviating or curing diseases'.
The company is also driven to help to provide good-quality food and renewable plant-based raw materials.
Novartis has international research centres in Cambridge, Massachusetts and Shanghai, with the headquarters in Basel, Switzerland. For its 108,000 employees, the goal at Novartis is to 'reimagine medicine to improve and ultimately extend people's lives'. Developments in data technology have led to Novartis to harness more data to reach a greater volume of patients.
The company has succeeded in many medical breakthroughs, from cancer care to heart disease and the recent NATALEE drug trial has concluded in positive results in the fight against breast cancer.
​​​​​​​

Sanofi is a pharmaceutical company based in France which is at the helm of healthcare science, with a dream to improve people's lives.
Its 100,000 employees provide life-changing treatments, from consumer health products to vaccines, for patients across the world. The man in charge of the entire strategic sourcing and shipping process is Arnaud Dourlens, who also oversees worldwide trial supply.
"We have been experimenting with our supply chain for years," says Dourlens. "We were still able to continue to supply almost everywhere during the pandemic."
Sanofi also uses AI and machine learning to analyse data to assist in their ongoing work fighting diseases.
*********************************************
For more insights into Healthcare - check out the latest edition of Healthcare Digital and be sure to follow us on LinkedIn & Twitter.
Other magazines that may be of interest - Manufacturing Magazine.
*********************************************
BizClik is a global provider of B2B digital media platforms that cover 'Executive Communities' for CEO's, CFO's, CMO's, Sustainability Leaders, Procurement & Supply Chain Leaders, Technology & AI Leaders, Cyber Leaders, FinTech & InsurTech Leaders as well as covering industries such as Manufacturing, Mining, Energy, EV, Construction, Healthcare + Food & Drink.
BizClik, based in London, Dubai & New York offers services such as Content Creation, Advertising & Sponsorship Solutions, Webinars & Events.