Research on medical devices & building patient confidence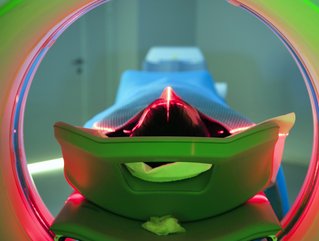 Medical devices
Korey Johnson is the Managing Partner at Bold Insight, a user experience & human factors research company. He discusses its research on medical devices
Bold Insight is a user experience (UX) and human factors (HF) research agency specialising in medical devices. The company conducts research on behalf of medtech manufacturers and provides them with data-driven insights that helps improve their products.
Korey Johnson is the Managing Partner at Bold Insight. He has 15 years of experience in UX and HF research and is passionate about making medical devices safer and more effective.
"Our research spans the entire product lifecycle, from early exploratory research to uncover use-related needs through human factors validation testing," explains Korey Johnson, Managing Partner at Bold Insight. "Our goal is simple: help manufacturers design products that are useful, usable, and safe – and provide people with products they both want and need in the real world." Here, he tells us more.
Hi Korey - tell us about your UX research.
"UX research is a human-centred process focused, ultimately, on supporting how people use products in the real world. Our researchers collect data, record experiences, and then share their findings with the product design team.
"Say, for example, we're researching the development of an epinephrine auto-injector, commonly referred to as an Epipen. We'd start off by asking the manufacturer some simple questions such as, why are you developing this device? Who uses these devices?
"The answers to some questions, like the first one here, might be relatively simple (to prevent or treat an allergic reaction). But others often lead us to varying answers that direct us to ask more questions. Epipens aren't just used by people with allergies. They may be used by others, from dedicated caregivers to friends to good samaritans, who help patients in need administer their medicine.
"There are an almost exponential number of questions we can ask, and situations we could consider – some good, some bad. But our process is about using each question to refine the next, ultimately narrowing our focus and helping to make a device that's designed with an understanding of how people will use it. And that increases the likelihood they can and will use it as intended."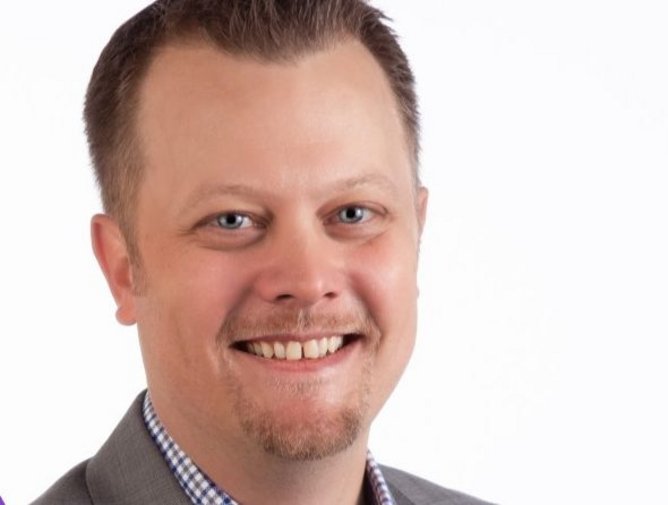 Korey Johnson
What can your research tell us about medical devices?
"Our research helps us understand where medical devices are falling short and where they are succeeding. Can a person tell what end the needle of the epipen is in, for example, and not inject their thumb when attempting to administer medicine into their thigh?
"With the right user research, we can understand the needs and pain points of real people, which helps medtech companies build products that are easier and safer for people to use."
How do you work with medtech companies?
"Collaboratively. Effective research and design is driven by a conversation between research and design teams and the manufacturers they're partnering with.
"We first start by asking questions. We want to understand not only what manufacturers want to design and build, but also why they want to work on a particular project at a particular time. What use-related needs are they attempting to address with the product under development? Are they building an entirely new device or refining a previous one? What do they know of use-related issues experienced by users of similar products on the market?
"The answers to those questions help us know where to start when we begin researching the context of use for a particular medical device. And then we take a similar, iterative approach to in-lab simulated-use research with users, observing how they interact with early prototypes of a product or device to inform ongoing design and development.
"We don't believe design is a one-fits-all process. We stay fluid. With many of our clients, we take a rolling research approach, which helps us to partner and collaborate with design teams over time – and to benefit from what's learned during the course of each project with a manufacturer."
How do you ensure medical devices are safe to use?
"During the development of any medical device, a systematic assessment of use-related risk is imperative to ensure the design of the device mitigates those risks as much as possible. This starts with a task analysis to formalise and document the sequence of use-steps required to use the device as intended, and goes on to contemplate potential failure modes associated with those use steps. This process is called a use-related risk analysis and is the foundation for understanding the critical tasks for which the design of a product can have a material impact on safe and effective use.
"As development of a medical device progresses, we conduct formative usability testing to better understand the nature of use-related issues and modify the design of the device, packaging, and/or labelling to mitigate the risk associated with use of the device or prevent the use-related issues from occurring all together. Whenever possible, the device itself should be designed such that use-related issues are prevented from occurring at all. By way of simple example, a well-designed injection device should allow the patient to easily identify the following:
Which side contains the needle
How to remove the cap before injection
Which button to press to administer the injection
"These features and functionality can be made evident by including affordances in the design of the device, such as grooves or ridges in the injection device cap that imply the cap should be gripped and removed prior to use.
"Of course, it is not always possible to build enough affordance into the design of a device such that the means by which the device is intended to be used is abundantly clear. In these cases, we resort to the content and design of the packaging, labelling, and instructions for use. Our research shows that many users skim or barely read the user manual or directions. With this in mind, development teams need to make sure their instructions provide users with everything they need to know, in an easy-to-digest manner. Some ways this can be done is through a quick-start guide that uses visuals, or an in-app onboarding tour."
How does this impact patient trust?
"If a user doesn't know how to use a device correctly, they're not going to trust that it's going to work. That lack of trust is likely to turn outward toward the manufacturer. Luckily, manufacturers can address this head on: explain things clearly, in multiple ways, and as often as is reasonably possible.
"In response to the previous question we talked about building affordances into the design of medical devices to minimise use-related risk. Another important way a manufacturer can "explain" to the user how a device is intended to be used is to build in feedback of some type confirming the device is (or is not) being used correctly. Sticking with our simple injection device example, this feedback might take the form of one audible click to confirm the initiation of an injection and another audible click to confirm that the full dose of medication has been delivered.
"In short, when manufacturers can help their users feel supported, patients are more likely to feel empowered to use a product correctly, benefit from that product, and trust that the product they've used will work again."
How can medical device manufacturers build patient confidence?
"Medical device manufacturers can build patient confidence by learning more about patients and using that knowledge to inform product design. What patients say they need can be insightful to a degree, but we also know that what people say they do is not the same as what they actually do. For this reason, it is even more important to observe patient behaviour in the real world. If manufacturers internalise this philosophy of observing real-world behaviour to inform product design, they can build better products that integrate efficiently into treatment plans and ultimately improve patient confidence."