Sarepta 29% jump after FDA panel approves gene therapy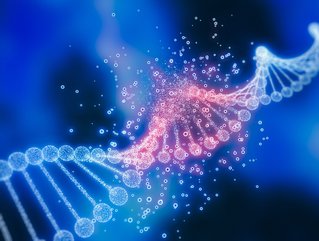 Gene therapy
Sarepta has risen in the pre-market over Sarepta's marketing application for gene therapy SRP-9001, which can support those with muscular dystrophy
Biotechnology company Sarepta Therapeutics has climbed ~29% in the pre-market, after Wall Street reacted favourably to a decision made by an FDA advisory committee over Sarepta company's marketing application for gene therapy SRP-9001.
SRP-9001 can help to make muscle-preserving proteins, which can support those with muscular dystrophy.
Sarepta's manufacturing partner Catalent, which manufactures SRP-9001, is also experiencing a rise in popularity alongside Sarepta.
Pharma health
Sarepta Therapeutics, headquartered in Cambridge, Massachusetts, is a global biotechnology company on an urgent mission: engineer precision genetic medicine for rare diseases that devastate lives and cut futures short. We hold leadership positions in Duchenne muscular dystrophy (DMD) and limb-girdle muscular dystrophies (LGMDs), and we currently have more than 40 programs in various stages of development. Our vast pipeline is driven by our multi-platform Precision Genetic Medicine Engine in gene therapy, RNA and gene editing.
Catalent is an S&P 500® company and a global leader in enabling pharma, biotech, and consumer health partners to optimise product development and full life-cycle supply for patients around the world.
The FDA's Cellular, Tissue, and Gene Therapies Advisory Committee voted 8 to 6 for the agency's accelerated approval for SRP-9001, for patients with Duchenne muscular dystrophy, a disease which causes muscle weakness.
Healthcare questions on gene therapy
But the work to get SRP-9001 is not over yet. FDA scientists raised questions about Sarepta gene therapy research.
"Some have to do with the manufacturing," said Dr. Mike Singer, an FDA scientist. "Others involve the nonclinical data, the results from animal studies. Additional uncertainties have to do with whether an expression of Sarepta's micro-dystrophin is suitable as a surrogate endpoint considered reasonably likely to predict clinical benefit. And how to know which patients it might help, and which it wouldn't."