Smart healthcare among Bloomberg's top 100 investment ideas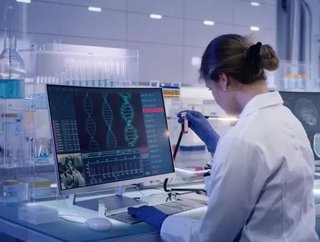 Bloomberg's report on the top 100 investments ideas for 2021 includes smart healthcare initiatives and innovative new treatments...
Bloomberg Intelligence (BI) has released its first ever "100 Investment Ideas to Watch for 2021" report, with analysis on the global public companies, credits and market strategies that will significantly develop this year. 
The list is an expansion from BI's traditional 50 companies to watch that are featured every year in the Bloomberg Businessweek The Year Ahead issue. 
The report highlights companies across an array of industries that are set to grow as the global economy recovers from the Covid-19 pandemic. Within healthcare, themes include smart healthcare, new products, and the post-pandemic recovery. 
Technology transformed healthcare around the globe in 2020, and companies will increase investment in new products and distribution channels this year. The report highlights that digitization is creating new opportunities in pharmacies, health monitoring and insurance, among other areas. Companies to watch include: 
Alibaba Health. The Hong Kong-based company focuses primarily on providing internet solutions for the medical and pharmaceutical industry. In 2020 stocks rose by 136% as the pandemic fuelled healthcare spending. It is positioned to dominate online drug sales in China, while the country's push to separate drug dispensaries from hospitals and improve reimbursements will unlock major potential in a market projected to grow by 30% each year until 2024. 
Teladoc. US-based, multinational telemedicine and virtual healthcare company Teladoc has benefited from the widespread adoption of telehealth, and is set to capitalise on these gains. Its $18.5 billion purchase of health-monitoring company Livongo gives it a way to tackle chronic care, for instance for diabetes and hypertension.
ZhongAn Insurance. China's first online-only insurance company offers low cost medical policies that are meeting the increasing demand for healthcare coverage in the country. Its deal with Alibaba to sell its policies put the firm on track for an underwriting profit for the first time since it was founded in 2013. 
Bloomberg's analysts found the following companies set to launch innovative new products or updates in 2021: 
Intercept Pharmaceuticals. Although the FDA recently rejected their treatment for a type of liver inflammation called nonalcoholic steatohepatitis, if approved after resubmission in 2021 it would leave the company well-positioned to carve out a substantial lead in this area, which has high unmet medical need.
Illumina. Illumina develops tools for genetic analysis. Its acquisition of cancer diagnostics company Grail and a successful 2021 launch of its Galleri test could make Illumina the clear leader in a multibillion-dollar cancer-screening market, with liquid biopsies or minimally invasive blood tests. 
Hutchison China MediTech. This biopharmaceutical company has a growing portfolio of cancer treatments. This has recently included colorectal cancer drug Elunate, along with drugs for neuroendocrine tumors and lung cancer which are set to launch this year. 
Seagen. This biotech company focuses on cancer care through antibody-based treatments. There is growing acceptance of this relatively new type of drug, and in 2020 they gained approval for breast and bladder cancer products. This year they are set to receive approval for cervical cancer treatment. 
Additionally Tenet Healthcare Corp, a large US healthcare provider, is mentioned as a firm set to increase profits once the pandemic is under control, thanks to acquiring a portfolio of surgery centres in 2020. 
Commenting on the report, Bloomberg Intelligence's Chief Equity Strategist Gina Martin Adams said: "As markets look to the fits and starts of the emerging economic recovery and additional stimulus from U.S. policymakers to drive the overall trend, the BI100 offers analysis focused on data and deep industry expertise to identify enduring opportunities for the year ahead. 
"This report serves as a guide to actionable insights in a pivotal year that will change how and where people work, how individuals and companies will be taxed, and which industries will thrive in the post-pandemic economy."