SQream Technologies' Big Data database will revolutionize healthcare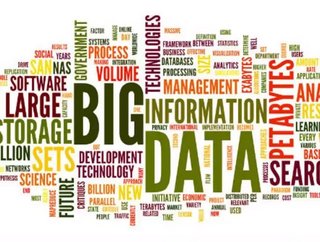 Imagine visiting your local medical clinic for a blood test and having a super-fast computer immediately run an analysis on your DNA sample to determin...
Imagine visiting your local medical clinic for a blood test and having a super-fast computer immediately run an analysis on your DNA sample to determine your ailment and offer a possible treatment. Or, being able to download a mobile application to your smart phone which can track your health information and have it delivered directly to your doctor before your visit. These scenarios and other revolutionary advances in healthcare are all being made possible due to the implementation of Big Data solutions.

Big Data is taking the healthcare industry by storm, and now more than ever before access to Big Data analytics are becoming a top-priority for healthcare providers. With the rising cost of healthcare and emerging new clinical trends, the healthcare sector has started implementing Big Data solutions to provide better treatment decisions.Big Data has also become an important topic in today's healthcare industry due to the massive amounts of data being stored in multiple medical records and sources. And with so much data available, technological innovators are jumping at the opportunity to build applications aimed at easing the information sharing process.

SQream Technologiesis an advancing startup which has created a unique Big Data technology with huge potential for success within the healthcare sector. The company was founded in 2010 by Ami Gal (CEO) and Kostya Varakin (CTO). Mr. Gal had been wanting to use GPUs (graphic processing units) to quickly crank through loads of data since 1997, an idea he first applied to accelerate call center apps. It worked, but not fast enough. Later on, Mr. Gal met Kostya Varakin who was using GPUs to accelerate SQL analytics. The two joined forces and eventually created SQream Technologies, a company focused on building the fastest, most revolutionary Big Data analytics database ever.

By creating a database which runs on GPUs combined with CPU technology, Big Data can be processed faster for less-hassle at a much more affordable rate compared to other Big Data platforms. Very little hardware is also required with SQream's advanced software, making the SQream database a great solution for smaller healthcare providers who have limited space and are unable to accommodate a room full of servers. Less hardware also means lower costs - SQream's database falls into the thousand dollar range rather than millions. With all of these advantages in mind, it's certain that SQream's robust database will bring big benefits to Big Data seekers in the healthcare field.

"Our Big Data platform will provide a number of benefits to healthcare patients and companies due to the huge demand for faster data analytics within the healthcare industry," mentions Ori Netzer, VP of Product Management for SQream Technologies. Mr. Netzer believes this is the case due to the influx of data being generated from new connected devices, sensors, DNA sequencing and research which is being conducted within the medical field. "A lot of data is being generated and data analysis can be very beneficial to the healthcare market. Yet these solutions must be practical and accessible by the healthcare providers. Take the IBM Watson for example - this is a high-end solution which doesn't really fit all the hospitals because of the size and cost. If you can minimize the hardware, however, this technology can be used in any hospital - something revolutionary which we are making possible with our Big Data database. At SQream, we enable healthcare providers to achieve more analytics in a faster way which can be used everywhere, by everyone," states Mr. Netzer.

Making Big Data accessible to multiple healthcare providers and patients is crucial for the future of the medical industry. A recent reportpublished by Frost & Sullivan projects that over half of U.S. hospitals will be using advanced analytics software by 2016, a huge increase compared to the 10% today. New health-information exchanges are also being utilized by hospitals. According to a reportdrafted by McKinsey&Company, "- around 45% of U.S. hospitals are now either participating in local or regional health-information exchanges, or are planning to do so in the near future." SQream Technologies is well aware of this growing trend, which is why creating blazingly-fast analytics in a cost-effective manner are such important benefits of their technology. "We reduce the costs by far for research involving new drugs and medical methods, helping bring insights to new treatment methods. We also have the capabilities to store and analyze far more data on far less hardware, allowing large data sets coming from sensors and monitoring systems to be stored in a much more effective way, resulting in faster insights at a reduced cost," notes Mr. Gal.

And with the ever increasing rates of data being generated within the healthcare sector, the faster the analytics the better. Most of the time physicians and healthcare providers do not have the time to spend waiting for results. They need immediate answers, especially when it involves medical decisions. By implementing a super-fast Big Data database like SQreams', these officials and companies can gain accurate and quick analytics which can potentially save lives.

One goal SQream Technologies hopes to achieve through the implementation of their database in the medical arena is to help doctors and other officials make more informed decisions based on Big Data insights. For instance, a Big Data strategy such as SQreams' could assist physicians detect early stage illnesses which require immediate medical treatment. Clinical data based directly on patient results is the only way to confirm the accuracy of particular illnesses.   

By embracing Big Data technology, the healthcare industry demonstrates the willingness for growth and advancement. The benefits that Big Data can bring to healthcare can transform this global industry into a data-driven field capable of accurate new discoveries and rapid changes. SQream Technologies is certainly proud to take part in this process by providing more analytic capabilities to healthcare providers of all shapes and sizes. Faster, more cost-effective and hassle-free analytics made possible by SQreams' revolutionary database will surely advance the Big Data process within the healthcare sector.