The Taiwan Excellence Award Winners on new technologies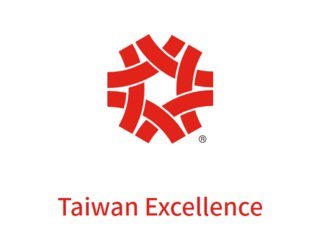 Cypress Technology, Dacian Technology Material, Chroma ATE, Taiwan Advanced Nanotech & iDRC Chyng Hong Electronics are the Taiwan Excellence Award Winners
Chasing excellence is a part of everyday life in the Taiwanese business world. At Taiwan Excellence, then, the pursuit of groundbreaking inventions is not about the item itself, but is in fact about creating a solution that can help people to live a better, healthier, more fulfilling life aided by technology.
To chase this ambition, Taiwan's Ministry of Economic Affairs set up the Taiwan Excellence Awards in 1993. Each year, candidates with the most outstanding products face a selection process assessing the merits of four different aspects:
R&D
Design
Quality
Marketing
In terms of criteria, the panel judges products based on their perceived innovative value, with an added value for products made in Taiwan and that serve as examples of Taiwan's domestic industry.
The 2022 AACC Annual Scientific Meeting & Clinical Lab Expo, which will be held in Chicago, will showcase the innovations of science and technology at the forefront of laboratory medicine. With some of the winners planning on being in attendance, they discuss with us here what they are looking forward to, as well as what's next on the horizon.
Here are the five worthy winners of 2022's Taiwan Excellence Award.
Winner #1: iDRC Chyng Hong Electronics Co., Ltd.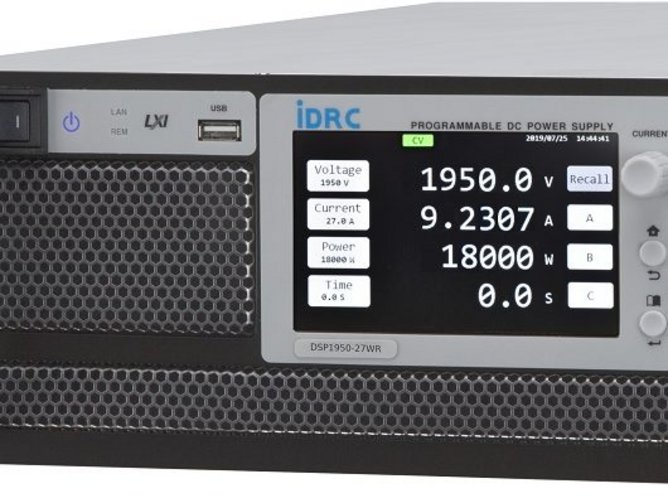 iDRC Chyng Hong Electronic Co., Ltd. was founded in 1986 and, in the intervening years, has undertaken several significant digital transformations.
In 2003, it launched the first generation of digitally-controlled-and-displayed power supply-adapted microprocessor technology to all products. Then, in 2008, iDRC Chyng Hong Electronic Co., Ltd. implemented an automatic test equipment (ATE) platform.
Over the past decade, the company has launched 750W~1500W DSP-HR series programmable DC power supply, conforming to CE and LXI (LAN Extension for Instrumentation) approval. Notably, iDRC is the first member from Taiwan to obtain LXI certification. This was followed by the 18000W DSP-WR series auto-ranging programmable DC power supply, conforming to CE and LXI approval. The unique, high-speed digital paralleling technology realised a modularised 1.8MW power system by 100 units in parallel.
Tell us about your optimum test and measurement instruments for power electronics.
"DSP-WR series programmable DC power supply features wide-ranging input and auto- ranging output, multi-units in parallel and is configured with a patented Power Distribution Unit (PDU)," said Dan Norton-Middaugh, representative for iDRC Chyng Hong Electronics Co., Ltd. "It forms a state-of-the-art power system with Industry 4.0 functions, including full remote control, power status monitoring, power consumption measuring and unique CO2 emission reading."
iDRC Chyng Hong Electronics Co., Ltd. has recently invested in and equipped Production Service Departments with modern equipment to meet the highest standards. Can you tell us more?
"As well as standard measuring instruments at laboratory level – Fluke 5790A AC measurement standard, Fluke 5720A multifunction calibration and Fluke 8508A digit reference multimeter – iDRC has recently purchased Teledyne LeCroy MDA 8108HD, a high-resolution oscilloscope, and Keysight PA2203A, a multichannel power analyser, to assure product accuracy as well as enhancing product reliability.
"In addition to that, every product must pass the ATE test, the burn-in test at 50℃, and the live electrical vibration test to assure both product quality and reliability."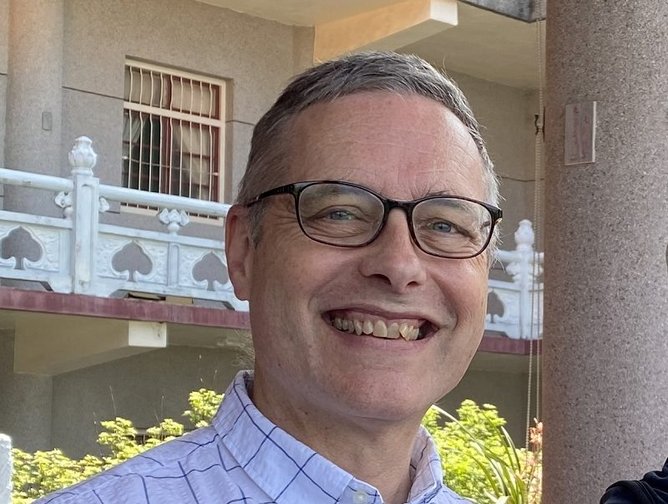 Winner #2: Taiwan Advanced Nanotech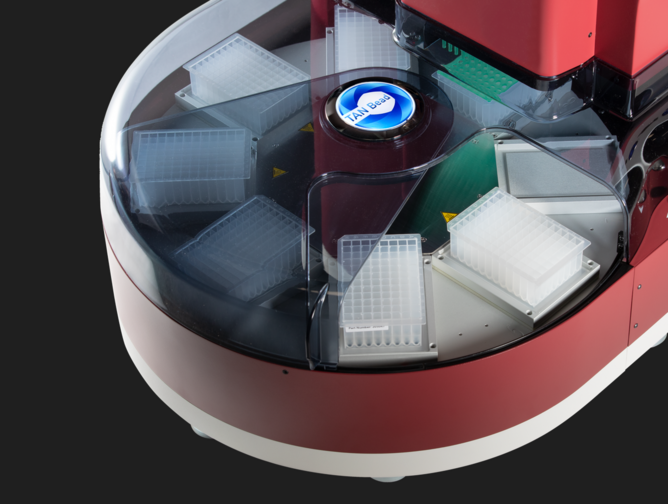 Taiwan Advanced Nanotech boasts a number of significant achievements that have enabled TANBead to become a trusted company, bringing Taiwan Advanced Nanotech to the forefront of nucleic acid extraction technology.
In addition, the company is focused on equity, working hard to give back to the community by supporting local schools and farmers, as well as organisations for the disabled and others. In doing this, Taiwan Advanced Nanotech hopes that the company can help to improve society through education and protection.
The 2022 AACC Annual Scientific Meeting and Clinical Lab Expo is an opportunity to create relationships with partners and customers. Taiwan Advanced Nanotech wants to enable its team to meet and have discussions with its partners in person, arranging the time and place to bring their engineers, R&D or commercial team to provide better customer services. As one can imagine, doing this in person is a much smoother process than over video call.
Taiwan Advanced Nanotech Inc. has contributed to large-scale sample screenings. What has the COVID-19 pandemic taught you?
"In terms of large-scale sample screening, it taught us how our job and technology plays an important role in supporting communities. We have to make sure that we don't run out of stock and that our instruments are running perfectly, then we have to ensure that people are in a good condition to help other people, while delivering their screening results in a timely manner," said Lavernchy Jovanska, Senior Marketing Specialist at Taiwan Advanced Nanotech Inc. "It becomes our priority to make these consumers feel at ease, that everything is under control and they don't have to be anxious about anything. Throughout the whole process, we really learnt how to develop products and systems that will allow our company to grow as an international company."
Tell us more about your automated DNA and RNA extraction instruments – how do they increase the processing sample volume?
"We have a range of such instruments, because we want to be flexible and meet the customer's demands. As such, we use our own patented spin-mixing technology, optimising it to make sure that the extraction will be efficient and would prevent splashing, thus increasing the processing volume and reducing the risk of contamination.
"Our instruments are used in a variety of fields, from clinical human diagnostics to general research, or in more specific ones, like plant research or food testing."
How do your magnetic beads increase extraction efficiency, and does this risk contaminating samples?
"Magnetic beads are one of the latest technologies to be incorporated in molecular biology. It supports the extraction so that it's simpler and lead to better results, both in quantity and quality – especially when we compare it to column-based extractions. Column-based extraction is hard to automate, so we have to do it manually, which is time-consuming and has a higher risk of contamination. In comparison, the magnetic beads can be fully automated, are time-efficient and have lower risk of contamination.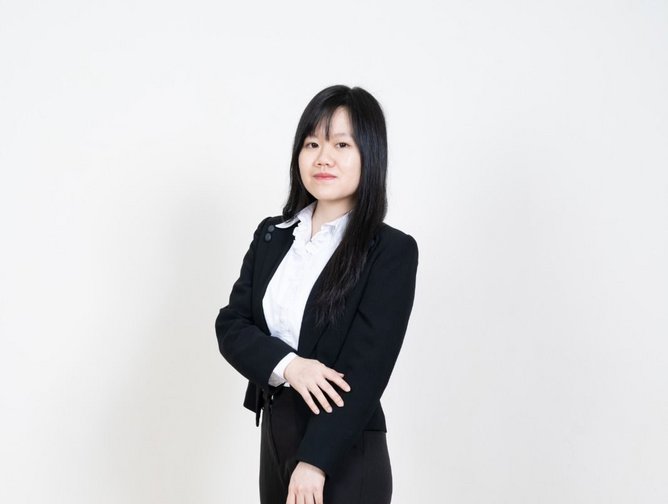 Winner #3: Chroma ATE Inc.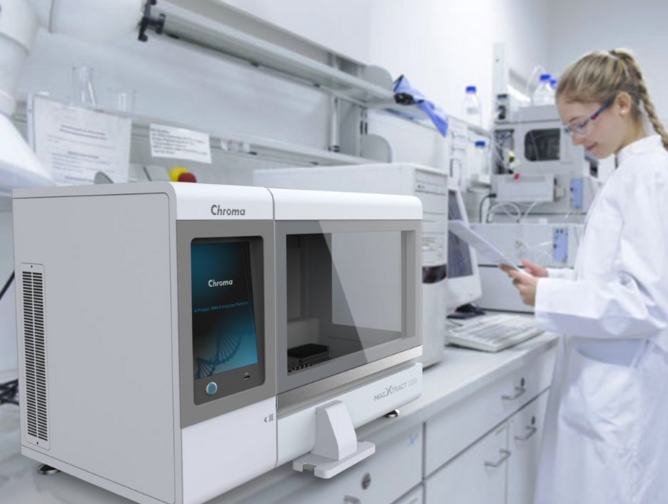 At the end of 2019, Chroma ATE Inc. began developing its MagXtract 3200 – what the company considers to be its greatest achievement to date. A fully-automated nucleic acid extraction system with PCR setup capabilities, Chroma completed product design, specification verifications, and performance validations within an impressive 18 months, while also obtaining CE-IVD and TFDA certificates, in addition to FDA registration, within the same time period – a formidable feat.
As confirmation of its prowess, MagXtract 3200 also won the Taiwan Excellence Award and National Innovation Award in 2021, demonstrating the agile product development and high-quality manufacturing that went into construction.
Now, the company has partnered with world-leading reagent manufacturers to co-establish new solutions for a variety of downstream applications.
Chroma ATE Inc. is a global supplier of precision test and measurement instruments. What has the COVID-19 pandemic taught you about the need for such products?
"Due to the influence of COVID-19 leading to issues such as manpower shortage, inaccurate test results and contamination of biological samples, the need for automated nucleic acid test solutions is more urgent than ever," said Ray Chi, Director at Chroma ATE Inc. "It perfectly aligns with Chroma's mission in the life sciences industry to develop automated instruments and system solutions to enhance the performance of molecular diagnostics."
How are you demonstrating commitment to developing leading biomedicine as a world-class enterprise?
"Chroma has been developing precision automated test and measurement instrumentation for nearly 40 years. We've accumulated over 100 core technologies, in addition to 1,200 patents worldwide in electrical, optical, thermal, mechanical, software and automation. It demonstrates our strong R&D capabilities to design and develop innovative products."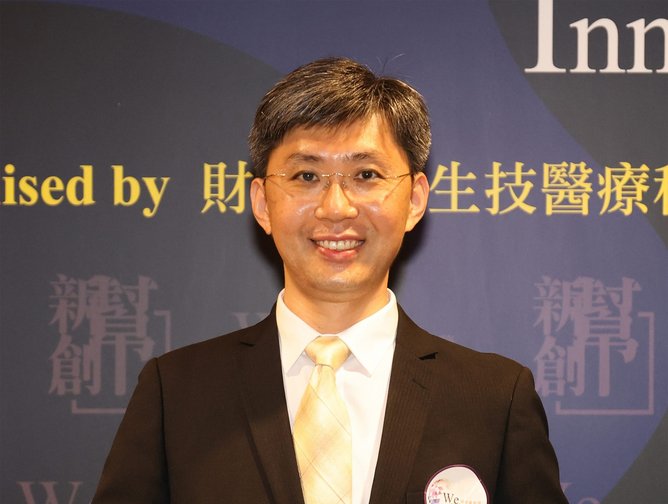 Ray Chi, Director at Chroma ATE Inc.
Winner #4: Dacian Technology Material Co., Ltd.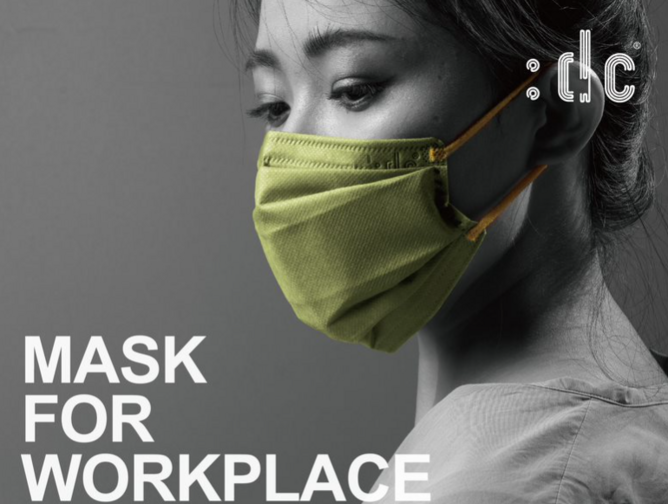 In this modern age of choice, we can choose almost anything based on our desires – but not which air we breathe. Dacian Technology Material Co., Ltd. believes that the future of masks is reusability, combining style with all-important protection to increase wearability.
Established in 2016, Dacian is focused on protective masks designed to mitigate the effects of air pollution. N95-grade masks provide highly-efficient protection, as evidenced during the pandemic, but they are stuffy. A result of this experience is the erroneous perception that such protective masks are more hardwearing and therefore not for people's everyday protection.
With its ergonomic design and nano-member filter, Dacian's masks provide N95 protection and can be worn for hours at a time, yet still feel comfortable. Unlike other masks, Dacian's masks avoid capturing pollutant particles, instead protecting against oil and fumes for both personal and industrial use. Perhaps the best feature is the masks' ability to be washed, sterilised and reused, rendering them financially sound and environmentally friendly, too.
Dacian Technology Material Co., Ltd. has been making masks for over seven years - what was your reaction to the COVID-19 pandemic?
"COVID-19 didn't affect our business plan too much; we focused on air pollution, healthy education and breathing safety in the workplace," said Fanny Hung, Dacian Technology Material Co., Ltd. Global Sales Manager.
Why was it important to you to make masks fashionable?
"There is a lot of air pollution in our daily lives. As we can see from research, lung disease has become a serious issue.
"The overall impression of the N95 mask from most people is that the masks are not breathable and do not look good. Our masks can help make people more willing to wear them in their daily lives."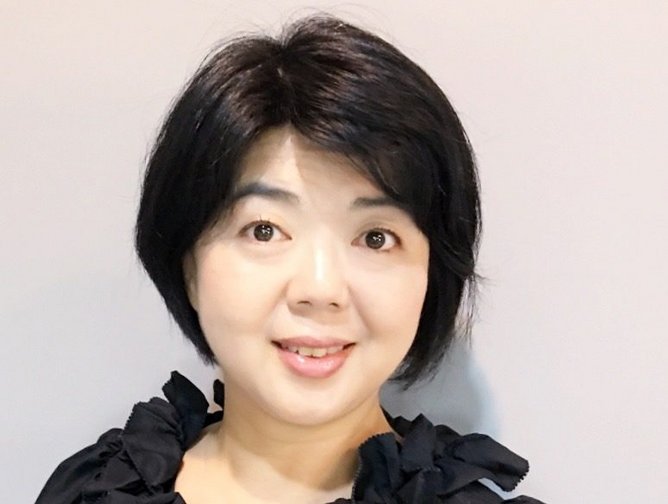 Fanny Hung, Dacian Technology Material Co., Ltd. Global Sales Manager
Winner #5: Cypress Technology Co.,Ltd.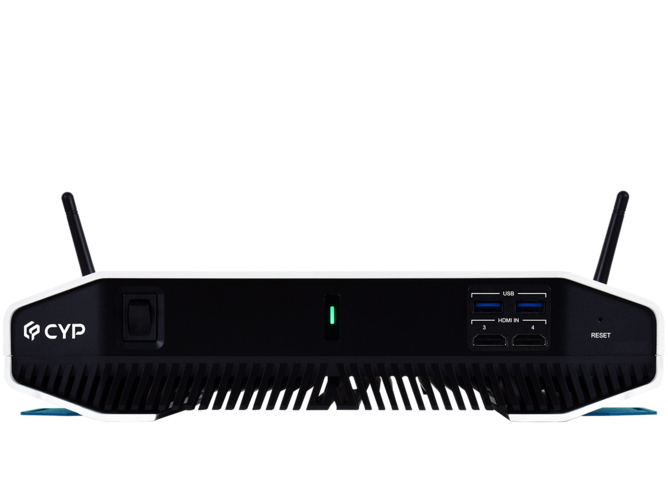 The biggest achievement for Cypress Technology Co.,Ltd. (CYP) has been its medical turnkey solution, which not only met the hard requirements for healthcare innovation but also brought hybrid imaging operations (OR) to 15 hospitals across Taiwan.
Benefits of the 2022 AACC Annual Scientific Meeting & Clinical Lab Expo for CYP include the opportunity to demonstrate this Hybrid OR turnkey solution.
Over the next 12 months, CYP will continue to bring new innovations to the fore, integrating 3D display and smart glasses with its multi video-capturing solutions to enhance the surgery experience.
Since 1990, CYP has been specialised in video signal distribution technology. A complete medical imaging distribution solution was launched three years ago – what was the reaction from the healthcare community to this?
"When it comes to minimally invasive surgery, easy access to multiple complementary images has significantly broadened the scope of surgery, enhancing the quality to enable better insight. Additionally, it can reduce the workflow and boost the efficiency for surgeons' and professionals' daily work in the hospitals," said Andrew Hsiao, Cypress Technology Co.,Ltd. Product Division Senior Director. "In terms of the wider healthcare community, CYP's medical imaging distribution solution has been endorsed by Intel and already published onto its official website."
Cypress Technology Co.,Ltd. offers video capturing from medical devices. How does this aid healthcare workers and uphold patient confidentiality?
"CYP's medical turnkey solution can capture multiple video sources from medical devices simultaneously. It combines multiple static or dynamic images and projects to the video wall to help healthcare workers to monitor a patient's health status in detail at the same time in surgery. Now, healthcare workers simply focus on one screen.
"As for upholding patient confidentiality, CYP's video-capturing solution complies with standard PACS implementations. It's also under hospital firewall infrastructure in the intranet when doing the transmission, enhancing safety. Furthermore, CYP's software can set the authority, which only allows the relevant people to receive and view the images and data."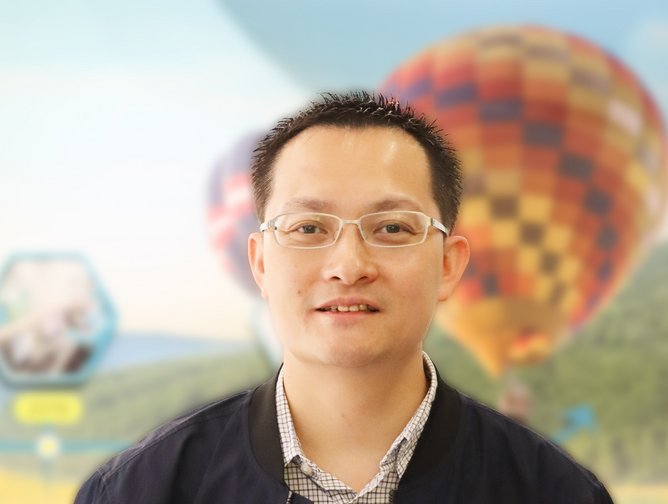 Andrew Hsiao, Cypress Technology Co.,Ltd. Product Division Senior Director