The use of life sciences in cosmetics & healthcare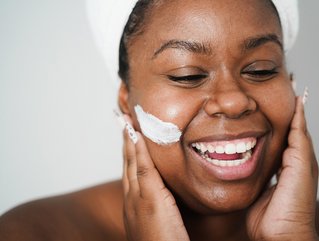 James Wells, International Freight Manager at Aramex UK, explores the emergence of life sciences in cosmetic formulation & biotechnology breakthroughs
Pharmaceutical technologies and practices have always played an important role within the cosmetic sector, but lately this has expanded even more. It is so much more than the perfect shade of lipstick, it is now moisturisers that can deliver age-defying benefits or serums that prevent pollution damage.
The new phase of pharma formulation
Driven by consumer changes, the cosmetics industry is focusing less on covering up but instead enhancing overall skin health, from protecting against UV rays and pollution to improving the overall elasticity. Essentially trying to turn back time.
To be able to deliver the incredible benefits that are so desired in the skincare market, the latest wave of cosmetics are based on advanced research that includes bio-technology derived ingredients, genetic profiling, or even stem-cell-based products to regenerate ageing tissues.
Cosmetic formulation has always been a revolutionary area of science, but as the years go on, the line between cosmetics, pharmaceuticals and life sciences is becoming increasingly blurred.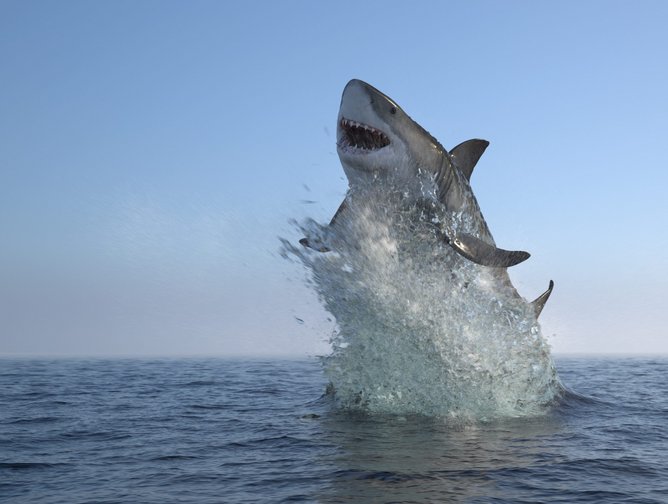 Biotechnology breakthroughs in skin healthcare, from sharks to renewable squalene
As with most industries, consumers have been the voice behind the cosmetics industry and essentially the ones who dictate where the sector goes next. At this moment in time, there is a greater expectation for products to be vegan and avoid any ingredients that have been sourced from animals or unsustainable sources. But when a lot of the industry has historically sourced ingredients from animals, or at least tested on them, there must be a complete rethink into how to create the same results from more natural sources.
One example of how life sciences is turning skincare on its head is Biossance. Owned by bio-technology firm Amyris, Biossance has broken into the cosmetics sector with their latest squalane development. Squalene traditionally is sourced from the ocean's apex predator, the shark, who over the years has been hunted for the oil that is present in their liver.
Through an incredible biotechnology breakthrough, Biossance have pioneered renewable sugarcane-derived squalane, which could save the lives of over two million sharks each year. They are doing this through the latest in gene editing technology called synthetic biology. They have been able to identify which of the shark's genes are responsible for producing those enzymes. Taking a microbe and breaking open its genome, scientists insert the genetic code of the enzymes, which then enters a fermentation process to fuel cell division.
Now they are supplying most of the world's squalene.

Prepping production, clinical trials and navigating the healthcare supply chain
Amyris are not the only ones, many biotech companies are breaking into the prospering cosmetics industry and bringing with it their patented technology. One of the major areas that is driving this trend is the fact that cosmetics do not need to undergo the same level of clinical trials and regulation as to which drugs are subject to. Meaning they can get these products to market faster and drive a quicker source of revenue to fund other research projects.
Whilst the cosmetics industry could be a prosperous source of revenue, it is an industry that is unfamiliar. Unlike a standard flow of output, the cosmetics industry can be volatile, and demand can spike at a moment's notice and therefore the production and logistics processes need to be adaptable to the industry's unique needs.
As the lines between cosmetics and life science industry become increasingly blurred, so do the regulatory measures, which brings with it its own implications. Whilst there are less regulatory measures in cosmetics, when declaring such incredible benefits with the cosmetics and skincare there needs to be some proof in the pudding, or at least measures the products have to follow, to maintain efficacy.
As these products begin to integrate more active ingredients and the likes of genetic editing, the cold chain implications grow. No longer can these cosmetic products be transported in a traditional logistics approach, they will now have to adapt to a more cold-chain network that can maintain the product viability throughout. Whilst biotechnology companies will be more than familiar with cold-chain operations, the route these cosmetics will follow will not be stereotypical so avoiding product spoilage can become harder.
For example, those from the biotech field will follow a standard practice of clinical trials then route to market into healthcare locations. But, cosmetics can be distributed right to the customer, through wholesalers or to retail environments, so this omni-channel approach will create a whole host of new logistical challenges that companies need to prepare for. The multi-faceted approach means they may have to travel longer distances, be in warehouses that are not equipped for temperature control, and may even be exposed to more environmental conditions during transit.
This new era of cosmetics will truly reshape the industry and what can be achieved, both from a product performance perspective but also in moving the industry forward in terms of sustainability and raw ingredients sourcing. But it won't come without its challenges, and with it soon becoming an industry in its own right, could bring forth a new area of regulation and will require a lot of flexibility in the supply chain to be able to navigate this expanding market. But I guess, no success comes without its challenges.
Byline by James Wells, International Freight Manager at Aramex UK.