The True Cost Of Healthcare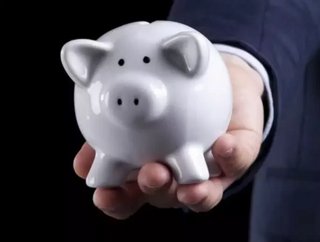 Follow @HealthCareG Written by ShuktiSarma For any state, it is a must to provide public welfare utilities, and healthcare is the most important and u...
Written by Shukti Sarma
For any state, it is a must to provide public welfare utilities, and healthcare is the most important and universal service that comes under the agenda. All welfare states devote tremendous amount of time, resources and energy in setting up national health services, but what is the significance of having such a welfare system in place?
Probably the most well known debate on providing national healthcare to citizens in recent times has centered on Obamacare, or the Patient Protection and Affordable Care Act (PPACA). This federal law represents the most significant regulatory overhaul of the US healthcare system since the passage of Medicare and Medicaid in 1965. With equal measures of scorn and praise coming in the US President's way, it is time to see what exactly it costs the country to take care of its citizens.
Read This Article In Our Digital Reader
Obamacare & More: Health Is Wealth
While Obamacare is definitely the most talked about health care system in recent times, in no way is the US unique. Most countries have a social healthcare system in place. The advantages are obvious: healthcare is one of the basic human needs, and it is only fair that the state which draws its powers and wealth from the people gives them back. It is indeed, a citizen's right to have a healthy life.
A health system is particularly indispensable where there is a big gap between the different strata of society. Healthcare becomes a luxury for the disadvantaged, who often cannot afford healthcare, and may not even have access to healthcare. When the state steps in, no citizen can be denied their rights.
Another important area of concern is medical insurance. It is a must for every individual, but most cannot afford it. A state system which provides medical insurance to its citizens can not only be expected to be fair and reasonable, but is less likely to cheat and harass patients, which is widespread in the private healthcare insurance sector.
When healthcare is state regulated or provided by the state, a lot of unfair practices are curbed. Many private hospitals are infamous for charging unreasonable amount for services, and there is little room for protest. In a state-regulated healthcare system, prices and services are fair across the spectrum, and such important information is available to the patients who otherwise, may be cheated. Also, while private healthcare providers may refuse to treat patients who cannot afford the treatment, a state is duty bound to provide the service.
Most importantly, a government is capable to summoning more resources than any private entity, and hence, the reach of a public healthcare system is vast. Constructing a hospital in a remote, poorly populated area may not be possible for a private healthcare provider- neither can they be held accountable for it. But for the government, not only is this possible, but also a matter of duty towards its citizens and must be done.
Financial Health?
While the advantages of a national health service clearly justify its existence, there are some concerns to be addressed as well. A national healthcare system is also a huge burden on the state. A national health system has universal reach, and it is only fair that the state offers pro-bono treatment to its disadvantaged citizens. But in order to subsidise that cost, it also requires a premium level income, which can come only from the rich patients. But state healthcare systems rarely focus on the premium segment, and hence, it is a field where the government has all expenditure and little income.
The question of finance also comes up when talking of medical insurance, which by default is expensive. A public welfare system being highly subsidized, providing insurance to citizens is a huge financial burden.
And lastly, there is the question of service and corruption. This problem is especially acute in developing countries. There is a perception that government run hospitals do not provide quality service- and this observation is not always incorrect. Corruption makes a mockery of the noble intentions and instead, subjects citizens to blackmail. Sadly, in many such cases, corrupt government employees go unpunished.
Duty First
But everything considered, healthcare is a necessity, and one of the primary responsibilities of a state. A national system may be a financial burden, and it may be subject to human vices like every other institution, but that cannot be reasons enough to shirk the responsibility. It is every citizen's right to get access to healthcare. A national healthcare service may be costly, but that does not even come close to the value of life.