UnitedHealthcare Leads Bundled Payments for Cancer in Costs-Saving Pilot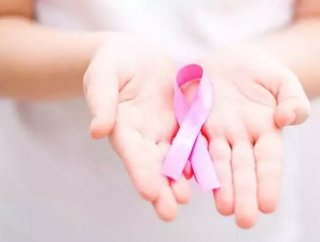 Healthcare costs are consistently on the rise within the United States. In fact, economists Richard Young and Jennifer DeVoe predict that in less than t...
Healthcare costs are consistently on the rise within the United States. In fact, economists Richard Young and Jennifer DeVoe predict that in less than three years time, it will require the average United States household 50 percent of their income to pay the costs of out-of-pocket expenses and the health insurance premium for a family.
Cancer treatments are a primary contributing factor for these rising costs, accounting for 11 percent of UnitedHealthcare's commercial health plan budget. A recent pilot program created by the group in an attempt to lower these costs, however, seems promising.
In a three-year alternative reimbursement pilot with five medical oncology practices, UnitedHealthcare said it found significant cost savings without negatively impacting outcomes.
In a study published by the Journal of Oncology Practice, UnitedHealthcare changed four elements of the previous fee-for-service contract relationship, achieving cost savings by paying oncologists upfront for an entire treatment regimen, regardless of the medication used. A 34 percent reduction of the predicted total medical cost was achieved, the study noted.
Out of 1,024 patients enrolled in the program, 810 patients with breast, colon and lung cancers were used in the analysis. The program based episode-of-care payments on expected costs for standard six- to 12-month treatment regimens, with chemotherapy medications reimbursed at the average sales price as a proxy for the acquisition of the drug.
In patients with cancer recurrence, bundled payments were renewed every four months, allowing oncologists to determine if therapy was no longer effective for a patient. Payments were also continued for patients enrolled in hospice or no longer receiving chemotherapy.
Physicians from the five oncology groups met twice during the study period to review and analyze more than 60 measures of cost, quality and use. During the meetings, group leaders discussed potential solutions for variation and later shared the data with practice partners.
According to Lee Newcomer, MD, senior vice president of oncology at UnitedHealthcare and a study co-author, when new evidence requires changing a chemotherapy regimen to a more expensive drug, neither the episode payment nor physician profit is increased. The physician is protected, however, from financial loss due to being reimbursed the drug's average sales price, equivalent to its acquisition cost.
Early identification of cancer within the patients was essential to ensure the correct treatment regimen and explain the adjusted claim payments. The program yielded significant savings for the treatment of patients with cancer without any measurable effect on quality outcomes or toxicity, the study noted.
While there wasn't sufficient analysis for survival outcomes, the study authors argued that the finding "challenges the assumption that any reduction of resources results in worse outcomes for cancer."
According to Newcomer, "early results from UnitedHealthcare's pilot programs show opportunities for improved care and cost reduction."
The opportunity for physicians to compare multiple regimens with similar response rates by using the pilot's data to select the most cost-effective therapies is a game changer. The best practices are also not limited to drugs alone, as radiology, radiation therapy, lab testing and other services can also be evaluated.
"Any payment system needs a broad consensus about the maximum amount of money society will pay for an additional month of life," wrote Newcomer. "The task is daunting, but the time has come to experiment with new models."
About 11 percent of UnitedHealthcare's commercial health plan spending is devoted to cancer therapy with the company expecting to increase that number alongside national trends. According to the National Cancer Institute, annual national cancer therapy costs stood at $124.6 billion in 2010 and could reach as high as $207 billion by the year 2020.
To read the study, visit the Journal of Oncology Practice.