Why design is the force for good that healthcare needs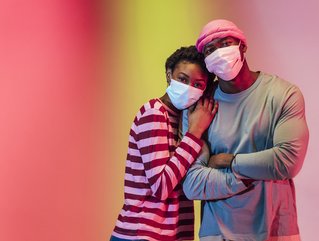 Ben Ingersoll, minds + assembly, argues that the way that healthcare brands currently talk to people is broken. Here he explains why design is the remedy
Like most businesses, pharmaceutical and healthcare companies have a clear purpose: to get their products to the people who need them. Unlike other businesses, those "products" are often quite literally life changing. Yet based on their advertising and communications, you'd never know it.
Judging from design alone—which is so often bland or neutral—most pharma brands are more comfortable fading into the background than being noticed. It makes a certain kind of sense. After all, there is no risk in not standing out, at least from a legal or regulatory standpoint. These are serious medical issues and serious medical solutions, therefore worrying about design is close to last on the list of things to do, right?
Wrong.
There is no arena of communications where logic and emotion are more intimately intertwined than in health. To ignore the power of design in this setting is to miss the opportunity to engage people on a deeper level.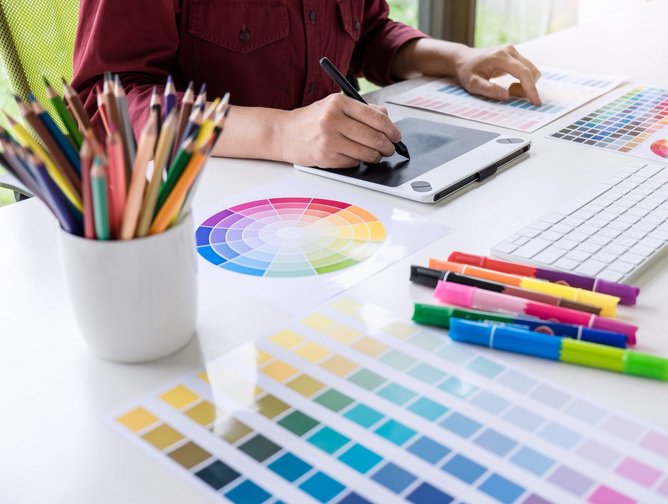 Why is design so important for pharma?
Great design is attractive, in every sense. We are drawn to it. We want to be around it. It provokes an emotional response. Most importantly, it creates a bond that transcends logic. Great design makes sense from a human standpoint and from a creative standpoint. Surprisingly, it makes just as much sense from a business standpoint.
It's an incredibly powerful way to separate one brand from another. Facts and figures are useful, even necessary, but they fail miserably at tapping into the far more compelling area of emotion that is unlocked through colours, shapes, layouts, and images. Design creates context. At minds + assembly, we believe that creating a design aesthetic for a brand hugely reinforces the factual points our clients are trying to make.
Let's not forget, too, that beautiful design produces positive emotions – and what's so wrong with that? If there's a time when people deserve to feel better, it's when they're ill.
The bottom line is that you don't have to sacrifice business for beauty.
What are the barriers in healthcare design
If great design is such a powerful tool for pharma advertising, then why is it so rare? The most obvious reasons are that clients aren't demanding it and, more to the point, agencies aren't delivering it.
But of course, there's more to it than that, starting with strategy. Regularly, brands or their design agencies in the healthcare space arrive at the most facile of insights and believe they've hit gold. It's why we are so often treated to things like: "I'm more than my disease" or "I'm a fighter".
These clichés have some truth behind them, but they don't tap into the reality of people's lived experiences. Underlying this lazy approach to strategy is the unspoken assumption that the "real" value resides in the brand's clinical data. This is a myopic viewpoint that leads to less than compelling design and advertising. It's brand out, rather than customer in.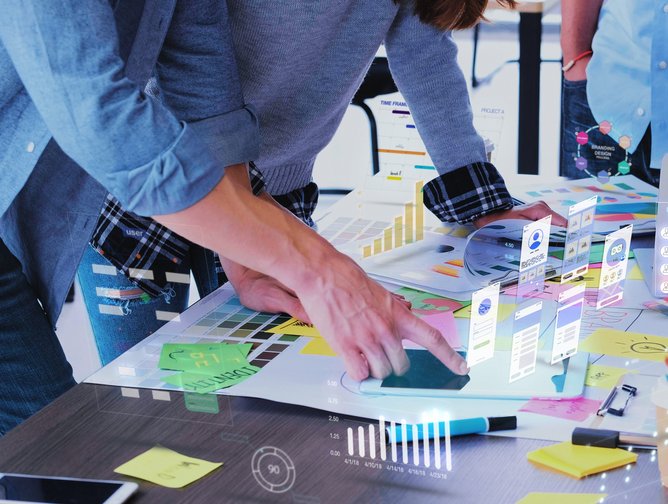 How does healthcare design get there?
The crux of the problem is that design is rarely a priority, and so brands accept mediocrity from their agencies.
If you are a client, trust your feelings when evaluating work from your agency: listen to your gut as much as your brain and don't be afraid to demand more. You don't need any special skill or knowledge to evaluate if something looks or feels good. Even before you get to the creative work, push for real insights, or at least fresh observations, from your research partners and agency strategists. Ask yourself what the world looks and feels like from your customer's perspective, and what value your brand can bring to their lives. What are they really going through and where does your brand fit in?
Beauty is available to everyone, we all experience it (or have the chance to) every day, in a million different ways. Think of the feeling you get when you see the colour of spring leaves after the grey of winter. It's illogical, yet it enlivens your spirit. Demand this for your brand and you will give your customers, and your business, what they deserve. Trust me, when you do, it's a beautiful thing.
Ben Ingersoll, co-founder of minds + assembly