Will AstraZeneca Disappear if Pfizer Chooses Not to Bid?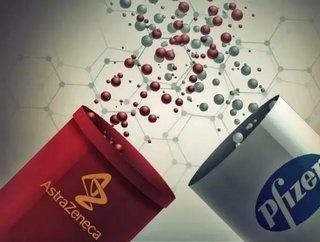 Since May of this year, AstraZeneca (LSE: AZN) has been in the spotlight as shareholders have been excitedly awaiting the return of Pfizer to make a new...
Since May of this year, AstraZeneca (LSE: AZN) has been in the spotlight as shareholders have been excitedly awaiting the return of Pfizer to make a new buyout of the pharmaceutical company.
But that excitement quickly faded when the American company declared a massive $11 billion share repurchase program, deflating expectations that it will make a new bid for AstraZeneca.
Pfizer Inc. (NYSE: PFE) announced the program on Thursday, Oct. 23, noting that the repurchase would be completed "over time." The plan is in addition to the $1.3 billion remaining under the company's current repurchase plan. Together, Pfizer would have $12.3 billion for buying back its shares either from the open market or through negotiated deals.
At least a section of investors and analysts' were hoping that Pfizer would restart its talks with AstraZeneca. (A few months back, Pfizer attempted to buy AstraZeneca for about $118 billion, but AstraZeneca rejected the bid.) But as Reuters pointed out, the buyback is one more in a series of events that does not bode well for a renewed attempt at bidding for the pharma company.
Tim Anderson, analyst at Bernstein Research, said Pfizer executives told him that the company needed to make a "tax inversion" deal with a European company in order to lower its tax base and so it could get access to an overseas cash hoard. If the deal wasn't made with AstraZeneca, Pfizer would look to other possibilities (perhaps, Actavis ($ACT)), Anderson mentioned.
Shortly after, tax proposals by the U.S. Treasury Department were made, limiting the benefits of tax inversion deals and stopping the on-paper exodus of U.S. companies and their tax revenues. Because of this, AbbVie ($ABBV) quelled its $55 billion deal for the Dublin-based Shire, a move that investors took as further proof that Pfizer abandoned plans to return for AstraZeneca.
So what does this mean for the second largest pharmaceutical company in the UK?
According to analysts, AstraZeneca's earnings are expected to fall 14 percent this year, then a further 7 percent next year. AstraZeneca's management does not expect the company to return to growth until 2017, although by 2023 it is expected for sales to have doubled.
By solely looking at these numbers, it implies that if Pfizer does not return for AstraZeneca, its shares will fall. If the company's valuation were to fall to a level similar to the rest of the sector, the shares would only be worth 3,523p. With earnings expected to fall during 2015, the company's shares could fall further to 3,262p by 2015. 
Pfizer's takeover of AstraZeneca was motivated by the lower tax bill, but with restrictions now in place, it's likely that Pfizer won't make another bid any time soon. In light of this, AstraZeneca's shares could fall by as much as 10 percent.
This isn't attractive to potential investors right now, but long-term, AstraZeneca obtains "defensive shares with attractive dividend yields" (according to The Motley Fool) that should not be overlooked.
So even if Pfizer chooses to pass by on the opportunity to bid on AstraZeneca come next month, AstraZeneca will suffer some short-term stock loss, but by no means will the company be going anywhere anytime soon.