Winter Sports Insurance Isn't an Option- It's a Necessity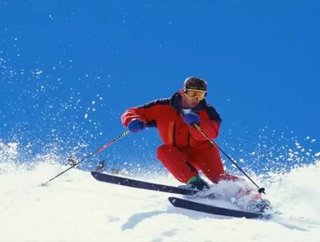 Written by: Pooja Thakkar As the winter sports season approaches, thousands of sports enthusiasts head for the slopes every year to enjoy the finest sk...
Written by: Pooja Thakkar
As the winter sports season approaches, thousands of sports enthusiasts head for the slopes every year to enjoy the finest skiing and snowboarding on offer. But among all the freestyling and kick turns, they need to ensure they are adequately insured - so a broken leg doesn't break the bank.
Given the increasing cost of medical emergencies picked up on the slopes, an awesome holiday could turn into an expensive nightmare if one sets off with an incorrect insurance.
"The nature of winter sports holidays means individuals without sufficient medical cover can easily end up with bills for thousands of pounds, even for minor injuries," says Nick Potter, general manager of BUPA Travel Services.
As winter sports are inherently riskier than regular holiday pursuits, it's essential to have a special insurance for these sports. With a dedicated policy you'll find that you get all of the benefits you could expect from holiday insurance, such as: medical cover, loss of baggage cover, cancellation cover and emergency repatriation with a few added extras.
Policies Vary based on the Region
We all want to get the best winter sports insurance but depending on where you go, what you want to do on holiday and how long you are going for, the price can vary widely. The various essentials offered by the policies vary based on the region.
Recent research from BUPA Travel Insurance shows the cost of treating common ski injuries varies by more than 1,000% depending on the country you've traveled to.
According to the AA, the cost of resort-based medical care has risen by almost 50% in three years. "Treatment for a sprained ankle can cost anything between £100 to £1,000, depending on which country you are in," says Alison Crossley of AA Travel Insurance. "Hospitals sometimes charge outrageous fees for treatment, not expecting to be challenged by insurers to justify the expense."
If you are skiing in Europe it is a good idea to get a European health insurance card, available from the Post Office. This will offer you emergency medical treatment on the same terms as nationals in all EU member states.
If you ski in the US or Canada, costs are much higher. A broken leg in Switzerland will cost about £3,500 but in the US, it will set you back £10,000 or so.
Similarly, a torn knee ligaments- the most common injury among skiers and boarders - would cost around £670 to have treated if you were in France, but a massive £2,280 in America.
Essentials That need to Get Covered in Your Insurance
It is essential to ensure that the following scenarios are covered in winter sports insurance (where applicable):
Weather- Check to see that cover is provided if the ski resort is blocked or scheduled public transport services are cancelled due to bad weather.
Avalanche-If your arrival or departure is delayed by more than 12 hours due to avalanche; see to it that you are covered for extra travel expenses or accommodation.
Illness-In case of an illness or injury, be sure that any lessons, your ski equipment and ski pass are covered on your policy.
Piste closure- Most policies specify that all pistes have to be shut for a period of 12 or 24 hours before a customer can make a claim – but check the policy to make sure.
Search & rescue-You need to be to be covered for search and rescue – regardless of the circumstances under which you might go missing.
Ski equipment-Cover is typically provided for skis, ski sticks, ski bindings, ski boots, and snowboards as well as for any damage caused to hired ski equipment.
Replacement ski equipment hire-Cover should ideally be provided for ski equipment hired and replaced due to loss, damage or delay of the insuree's own ski equipment.
Injuries-You can be covered for physiotherapy costs for injuries sustained whilst on your winter sports break.
Trip cut short-Your trip could be covered if it is cut short by returning home earlier than the planned date of return.
Exclusions
If you have free travel insurance with your bank account, check that it covers winter sports. If not, you can normally add it on for an extra charge.
Having said that, a standard single trip policy is unlikely to cover you for winter sports as this is a common exclusion on many policies - The majority of winter sports policies include skiing and snowboarding but not snow-blading, ice skating, tobogganing, snow-mobiling or ski-bobbing, bobsleighing, heli-skiing, luge or ski-jumping. If you are planning on doing more extreme activities you should check if you will be covered and get a policy specifically designed for winter sports holidays.
Other strange exclusions
All policies contain these. "Some exclusions are straightforward and are found in almost all policies. Most won't cover you for pre-existing medical conditions or for accidents while under the influence of alcohol or drugs," says Peter Gerrard of Moneysupermarket.com.
Others are more surprising. Spectacles, for example, are not always covered. You may also be not covered for off-piste skiing if you are not accompanied by a fully qualified ski instructor.
You also need to declare any pre-existing medical conditions to get covered.
Check the Small Print
Whether you already have cover for winter sports, or are looking to buy a new policy, check the small print as the level of insurance can vary. Some providers may not cover you for incidents such as loss or breakage of equipment, replacement hire, piste closure, inability to ski due to accident, sickness or the loss or theft of your ski pass, and getting snowed in.
It's wise to Compare Policies
"Don't assume all travel policies are the same, or that they will cover you for everything," says Gerrard.
If you want to get the right policy for your needs at a competitive price, you should run a comparison and select the policy which you feel is the best fit.
Length:When choosing your policy, you also need to consider the duration of your trip. Whether it is just a short break on the slopes or a lengthy trip for the season, the level of cover required will also differ between the UK, Europe and further afield to long haul destinations.
Whether you are a seasoned pro or just a beginner, getting good winter sport insurance is highly worthwhile. Taking chances on the mountain is not a good idea after all.