Procurement & Supply Chain
5 minutes with JT Garwood, CEO and Co-Founder of bttn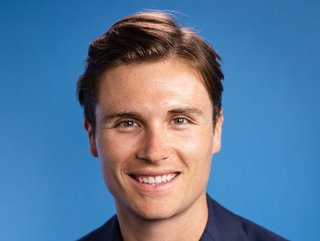 JT Garwood, CEO and Co-Founder of bttn
Medical supply startup bttn wants to lower the cost of healthcare. CEO JT Garwood shares how bttn used COVID-19 as an opportunity to support customers
Hi JT, please introduce yourself and your role.
"My name is JT Garwood, and I am the CEO and Co-Founder of bttn. I'm also a two-time marketplace founder, angel investor, and active advisor to startups throughout the US."
What is bttn?
"bttn is a medical supply startup based in Seattle, Washington. I co-founded the company in early 2021 with the mission to lower the cost of healthcare for all. At bttn, we are bringing a digital-first platform to the antiquated medical supply market, offering fast onboarding, easier access to name-brand products, pricing transparency, and most importantly cost savings to our customers.
"Our hybrid business model combines a digital ecommerce platform where customers can shop on their own or with knowledgeable sales representatives who are available to help. bttn is building the next generation of healthcare distribution. Our health tech company offers a modern, easy and cost-effective way to procure medical supplies. We offer wholesale medical supplies online from only top suppliers, helping our customers save more on their medical supply bills for surgical, dental and PPE supplies. We had over 7,000 customers in our first year, continue to have strong growth, and are providing better access to suppliers."
How has the COVID-19 pandemic impacted the company?
"Ultimately, COVID-19 was an opportunity for us to help our customers during an extremely intense time for their businesses. Some had to close their doors, some needed to drastically change the way they did business. We can't underestimate the impact that COVID-19 had on healthcare workers across the world. We stepped up in our own way, providing businesses and providers with the supplies they needed to do their jobs safely, and expanded access to over 2.5mn types of medical supplies. Now they are coming back in droves. Some people's first interaction with bttn might have been searching for a particular medical supply SKU that was on backorder or simply out of stock with their current healthcare distributor. Once they stumbled upon us, they loved the experience, and are now hooked and looking to swap in bttn for their existing healthcare distributor."
How does bttn help solve the lack of medical supplies?
"We are all about meeting customers where they are in the buying cycle. We are not creating technology for technology's sake. Our platform is purpose-built to provide easy, reliable access to high-quality name-brand medical supplies. Medical supply is a massive market – an area where we can reach and help many. bttn can help solve the problem that is the lack of medical supplies with our commitment to operational excellence. With those goals in mind, we can save our customers time and money on one of the most time-consuming aspects of a job: supply procurement."
How do you plan to digitally transform the massive, antiquated US$250bn a year medical supply market ecosystem?
"When an industry begins operating on the internet, customers benefit from many attendant benefits – convenience, choice, cost savings and transparency to name a few. bttn is delivering these benefits to the medical supply space. In our first year of business, we garnered 7,000 customers and now provide over 2.5mn medical supplies from top name-brand manufacturers. A true disruptor, bttn's vision for a new generation of healthcare distribution will make buying name-brand medical supplies online easier and faster for medical practitioners, businesses and emergency responders. Medical supply is a massive market with a total addressable value of US$307bn per year. Currently, we are laser-focused on our vision for a new generation of healthcare distribution that will make buying name-brand medical supplies online easier and faster for medical practitioners, businesses and emergency responders."
How are you assisting in the future of medical supply?
"As we build the future of healthcare distribution, every decision is about respecting our practitioners – their time, energy, and resources. We recognise that time spent on the sometimes-aggravating process of procuring medical supplies is better spent elsewhere. We are building the future that you want with the technology that enables pricing transparency, faster ordering, and better customer experience. Starting as a digital-first healthcare distributor means our business model is lighter and we can pass savings directly to you."
What will the role of ecommerce be?
"We believe that ecommerce will continue to play a big role in how people procure their products and services. In the healthcare sector, it will continue to expand. Our business model is scalable and has the potential to connect providers and their customers with thousands of necessary and sometimes life-saving equipment and supplies. Being able to do that from behind a screen with the click of a button is invaluable."