Procurement & Supply Chain
Africa's blood supply chains need investment, says Terumo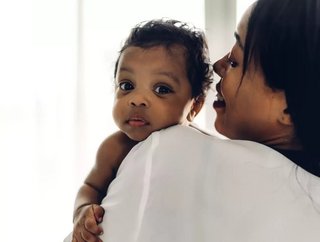 A new report by Terumo Blood and Cell Technologies says that investment is needed in sub-Saharan Africa's blood supply chains to save mother's lives
Medical device company Terumo Blood and Cell Technologies have announced a new, first of its kind peer-reviewed study on the positive health economic impact of overcoming blood shortages to treat maternal bleeding and save mother's lives in sub-Saharan Africa. 
The study, by the subsidiary of the Tokyo-based Terumo Corporation, shows that expanding investment in safe blood supply chains to prevent fatal post-partum haemorrhage (PPH) in Ghana, Kenya and Ivory Coast is likely to provide economic returns in under two years, allowing over $23 million to be saved. 
The total yearly value of life years lost due to maternal bleeding for Kenya, Ghana and Ivory Coast is currently estimated at $57 million. The research concludes that there is a strong argument for further investment in a safe blood supply chain, to build on existing efforts to improve access to adequate, safe and sustainable blood supplies.
The study has been conducted in collaboration with experts in the field of blood transfusion and health economics. It includes a budget impact model that estimates the value of a life saved with blood transfusions, and quantifies the economic benefits to investing in an adequate, safe and sustainable blood supply.
"Maternal Mortality is a homewrecker and a national disaster" said Dr. Shirley Owusu-Ofori, Head of Transfusion Medicine Unit at Komfo Anokye Teaching Hospital in Ghana. 
 "The study details that nearly 30% of maternal deaths are attributable to blood shortage. We demonstrate that improving blood availability in SSA (Kenya, Ghana and Ivory Coast) by substantially investing in the blood safety chain will address all case mortality and morbidity and ultimately yield cost savings."
Findings from the Terumo study looked at the costs associated with severe maternal bleeding compared with investment costs to adequately manage maternal bleeding: 
 * The estimated total yearly value of life years lost for just Kenya, Ghana and Ivory Coast combined was found to be approximately $57 million 
 * The total cost to provide adequate blood supply, which is calculated at 13 units per patient, was approximately $33.7 million  
 * $23 million could be saved with blood transfusions in post-partum haemorrhage (PPH). 
Even considering the relatively low-income levels in the countries studied, the study says that the cost of saved lives outweighs the investment in the supply of blood with cost savings. 
"There is a focus in the life science and biopharma sectors to develop therapies for challenging conditions, including in oncology and neurology" explains Antoinette Gawin, President and CEO, Terumo Blood and Cell Technologies. 
"However, providing far cheaper and currently achievable solutions to conditions such as maternal bleeding, including safe blood supply chains, can ultimately both save lives and be cost effective in the long run.
"This is why Terumo BCT is investing commitment, expertise and capacity to support the UN SDG3 targets, specifically relating to maternal mortality. Beyond SDG3, our study demonstrates increased investment in blood will empower women, reduce inequalities and foster more productive workforces."