Procurement & Supply Chain
AI-driven inventory system launches for Singapore clinics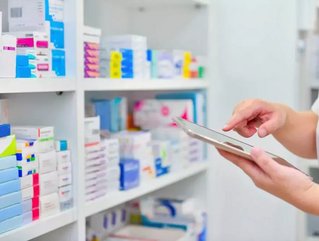 Pay32 aims to improve efficiency of supply management...
Singapore-based B2B healthcare procurement startup Lumiere32 is launching a new AI-driven inventory management software platform for clinics nationwide. 
Known for its online platform of medical and dental supplies, Lumiere32 procures items like face masks and thermometers to healthcare providers across Singapore. 
The new Pay32Clinic inventory aims to address the increasing need for supplies to move fast, freeing up the time clinical staff spend on administrative tasks like controlling and managing their inventory. The process of managing an inventory and tracking payment due dates for suppliers manually can be time consuming, something the new software is designed for. 
Pay32Clinic provides a cloud-based digitised inventory management and vendor payments, for both medical and dental clinics. 
"Most clinics do not rely on a data-driven approach or a dedicated tech platform to make more informed decisions when stockpiling medical supplies, hence, they would often face out-of-stock situations or wastage of materials as medical supplies also come with expiry dates." said Dr Priti, Bhole, Founder of Lumiere32. 
Using AI technology, Pay32Clinic will allow all clinics in Singapore to track expiration dates of stock and and monthly inventory data trends, to make sure they don't run out of stock. The software will also facilitate a digital, paperless process for all vendor payments.
Implementing the platform will cost between $80 - $400 a month, however Pay32 is offering a free 6-month trial to all clinics. Additionally, implementing the software into six or more clinics will give the provider six free Dental Aerosol Suction Machines worth $9,900 each.
Lumiere32 has previously supplied 3 million surgical face masks and 500,000 thermometers to over 900 clinics, 15 hospitals and 100 corporates in Singapore, at the height of the COVID-19 pandemic.
The company was founded in 2016, with a mission to provide high quality dental products at cost-effective prices through superior customer service. They later expanded their operations to include a wide range of medical products.