Procurement & Supply Chain
Artificial additives removed from Nestlé sweets in UK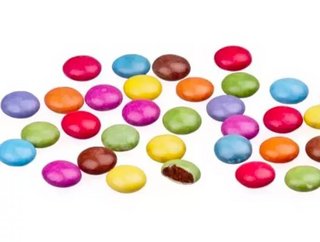 Nestlé has reportedly become the first major manufacturer of sweets and chocolate bars to remove artificial additives from its entire UK product...
Nestlé has reportedly become the first major manufacturer of sweets and chocolate bars to remove artificial additives from its entire UK product line.
It comes after it stopped using any man-made ingredients during the making of its Crunch chocolate bar.
Now, all 79 of Nestlé's confectionary goods have had artificial ingredients such as colours, flavourings and preservatives replaced with natural alternatives.
In addition to its food products – which include favourites such as Kit Kat, Aero, Smarties and Rowntree's – Nestlé beverages (including Nesquik) are also additive-free.  
To read the latest edition of Healthcare Global, click here
Commenting on the news, the Managing Director of Nestlé Confectionery UK, David Rennie said: "This is a significant milestone. 
"Nestlé is proud to be the only major confectionery company in the UK to announce it is 100 percent free of artificial preservatives, flavours or colours across the entire portfolio. 
"To achieve this, Nestlé Confectionery and our suppliers have worked very hard ensuring we don't compromise and we maintain the same quality and taste of all our brands," he added.
The move has in fact taken years – an extensive product research and development project commenced in 2005 to find suitable natural alternatives for the artificial ingredients which was known as 'No Arts'.
The first two Nestlé products that were named as being free from artificial additives were Smarties and Milky Way a year later, in 2006.
Natural ingredients such as red cabbage, lemon, hibiscus and radish were used to create the bright colours Smarties are famed for; however, the company was unable to find a natural colouring for its blue Smartie.
Smarties fans were therefore left disappointed when the all-new additive free sweets went on sale without the blue one.
Luckily for all chocoholics, though, in February 2008 a natural blue dye was finally found and blue Smarties returned to their rightful place in the iconic cardboard tubes.
The move to make its entire UK product range free from manmade colours, flavourings and preservatives was Nestlé's answer to increasing consumer demands.
It is not the first time Nestlé has been ahead of the rest of the UK confectionary industry – in 2006 it was the first big confectioner to display calorific information on the front of its packaging.
In 2009 it also re-launched its chocolate biscuit bar range in the UK. The products contained fewer calories but there was no impact on taste.
Blue Riband, Breakaway and Drifters now contain 99 calories and Kit Kat 2 Finger bars contain 107 calories.
"While pleasure will always be our priority for confectionery, a responsible approach towards our portfolio will help us to be recognised as offering the confectionery brands consumers feel good about purchasing," said Marcelo Melchior, the Head of the Global Confectionery Strategic Business Unit at Nestlé South Africa.
The Healthcare Global magazine is now available on the iPad. Click here to download it.