Procurement & Supply Chain
Ascension and Ramsay Health Care partner on a new supply chain venture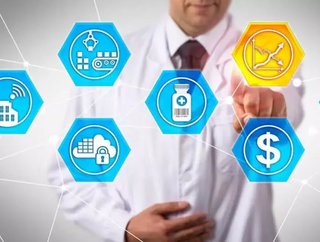 Operating in over 2,000 states across the US, with 153 hospitals and more than 50 senior living facilities under its belt, private US healthcare provide...
Operating in over 2,000 states across the US, with 153 hospitals and more than 50 senior living facilities under its belt, private US healthcare provider, Ascension has partnered with Australian winner of iTnews Benchmark's healthcare category awards, Ramsay Healthcare, in a new global supply chain venture.
Through this partnership, the duo will aim to lower healthcare costs whilst enhance its supply chain operations. Combining its purchasing power, the organisations will own the venture in a 50/50 stake, and will look at new ways to improve existing ways of working by harnessing new digital tools to counteract growing challenges within its ordering, tracking, logistics and supply chain operations.    
Two Ascension subsidiaries, Ascension Holdings International and The Resource Group, will also work with Ramsay's International Procurement Office to enhance and operationalise its new global healthcare buying group.
"Ascension is continually exploring new potential opportunities to extend our reach internationally and make healthcare more affordable for those we serve," explained Anthony R. Tersigni, President and Chief Executive Officer at Ascension.
"As we looked for partners to help us improve the quality and reduce the costs of the millions of items our caregivers use to provide compassionate, personalised care, we were tremendously impressed by Ramsay Health Care, whose values and mission align closely with our own."
"The mindset has to change from inpatient care to: How do we move away from our campuses and move into the community and move into settings that are easier to access, cheaper, quicker and have the same quality and safety and outcome standards?" he added.
This shift in focus has led to significant cost savings for the organisation, where it has also sought to collaborate with Intermountain Healthcare, SSM Health and Trinity Health on the development of a new non-profit generic drug company, RevCycle Intelligence has reported.
See also
"The new global healthcare buying group between Ascension and Ramsay will seek products internationally that are able to deliver the high level of service and clinical outcomes that our patients have come to expect," noted Ramsay's Group Managing Director and Chief Executive Officer Craig McNally.
"Globally, funders are looking for better outcomes at a reduced cost and it is important that all players in the healthcare system work to meet these expectations. At the same time, technology is advancing rapidly and we owe it to our patients to stay abreast of new developments. This partnership between Ramsay and Ascension will therefore allow us to share learnings, best practice and industry knowledge to seek improved quality and outcomes whilst also reducing costs."
"We believe that over the next few years, we will create opportunities to both improve financial and operating performance within our respective organisations, as well as providing an alternative supply chain source for independent providers in North America, Asia, Oceania, and Europe," added John D. Doyle, Executive Vice President, Ascension and President and CEO, Ascension Holdings International.
"The new venture is designed by providers, for providers, with the belief that we can bring greater efficiency, discipline, and innovation to the system, and form more productive relationships with the vendor community, so that all can benefit by making healthcare more affordable."
Ramsay Health remains at the forefront of utilising new digital tools. Recently recognised for its development of physician app MyPatient+, the organisation has acknowledged the potential of how new technologies can enhance communication between healthcare professionals, leading to a significant improvement in the delivery of patient care.  
"We have also recently deployed a new MyRamsay mobile app for our diverse workforce of 30,000-plus people. The app uses AI, instant messaging and other tech to help staff engage with the company and each other, highlighting news, jobs, social activities and employee perks," CIO of Ramsay Health, John Sutherland informed CRN.
With this in mind, its new partnership with Ascension will work to transform its supply chain operations and drive further quality across its entire operations.